Currently Reading:
A Seasoned Skater Lands on Her Feet
January 27, 2014
A Seasoned Skater Lands on Her Feet
By Valery Jorgensen '14
Pacific Lutheran University first-year student Jordan Lee decided to become a figure skater during this time of year—winter—about 12 years ago.
"I got inspired when I started watching the 2002 Olympics," Lee said.
Lee picked up figure skating when she was 6 years old. Shortly after, her sister joined the sport as well—"She was always at the rink with me," Lee said.
Originally from Federal Way, Lee began skating in Kent, Wash. When she was 9, she switched her home rink to Sprinker Recreation Center, just down the road from PLU, where she continues to train today.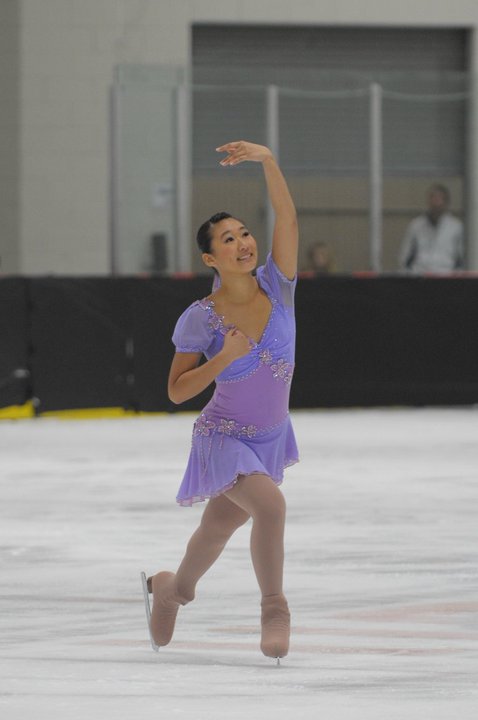 As a child, Lee had Olympic aspirations of her own, but as she has grown, so has her plan.
"My goals have changed because I got injured a lot, and I lost a lot of time training," Lee said. "In the future, I want to start coaching."
Lee broke her ankle two years ago and needed surgery to skate again. Recovery from injury takes time in skating because of the vigorous training, she said.
"It's pretty hard because all you want to do is skate," Lee said. Lee recently suffered another foot injury, but still competed at Regionals and qualified for Sectionals in Oakland, Calif., last fall.
"I think I did pretty well," Lee said. "It was really cool that I got to qualify for Sectionals, and I improved, which I was really happy about."
Lee is a junior coach now and training to achieve the highest level of figure skating. Skaters have to pass three tests to move up levels: the "freestyle" test, which incorporates jumps and spins; "dance," usually performed with a partner; and "moves in the field," which focuses on turns. Lee is now working on the dancing test, having already received gold medals on the other two.
Lee's next competitive season begins in May. Until then, she continues to train at Sprinker and is working on an ice show coming up in February.
"It is a mini-'Disney on Ice' show, and this year it happens to be more Disney-themed," Lee said. "We go all out and have costumes and everything."
Lee trains five days a week, two hours a day, and attends classes. She's considering exercise science and wants to become a physical therapist or sports-specialized doctor.
"(Skating) is like my escape from reality," Lee said. "If I'm stressed from school or anything, I know I can go to skating, and it will cheer me up. It is how I express myself on the ice."