Currently Reading:
Making Fitness Fun
April 24, 2014
There's so much more to P.E. at PLU
than chin-ups (although those are healthy, too!)
Editor's note: This package was conceived and produced entirely by PLU Marketing & Communications student workers. Story by James Olson '14; video by John Struzenberg '15; interviews by Katie Baumann '14 and Valery Jorgensen '15.
By James Olson '14
Pacific Lutheran University requires students to take at least four credit hours of physical education, including the mandatory P.E. 100, which covers the basics of health and exercise. It is important to lead a fit and balanced life, of course, but what works for any given individual varies widely—which is one reason PLU offers such a wide range of P.E. options.
As a second-semester senior, I have completed all of my P.E. requirements by now. While I've been a student, I have taken Sailing, Scuba Diving and Yoga. PLU also offers courses such as Jazz Dance, Step Aerobics, Pickleball, Skiing, Mountaineering and Bowling.
The variety of classes allows students at all fitness levels to find their own niches.
"You could have an Olympian working out with someone who's never worked out before," said Health and Wellness Coordinator Susan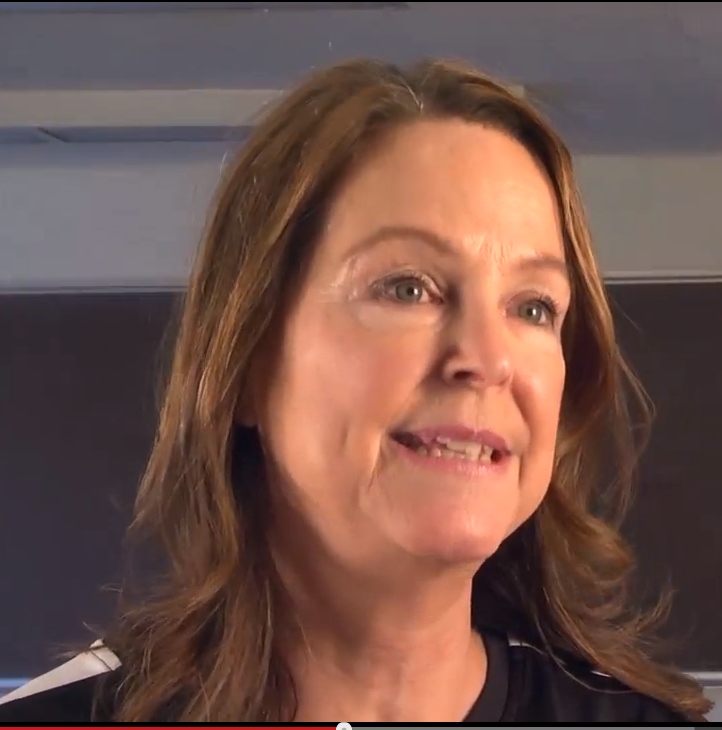 Westering, PLU's buoyant and energetic Aerobics professor. Westering graduated from PLU in 1980 and returned to teach in 1986; she now teaches four Aerobics classes: Low Impact Aerobics, Power Aerobics, Step Aerobics and Boot Camp Conditioning.
It's "the best job on campus," Westering says. "I love college students"—they're not only learning from their classes, but learning how to live.
Westering said she enjoys energizing those who haven't yet made exercise part of their lives, as well as teaching those who have how to strike a balance between working out and the rest of their lives.
One of her primary aims is to help busy students learn the benefits of using their bodies, both physically and mentally.
"It's not about looking a certain way," she says. "It's more, really, how you feel; everybody wants to feel good."