Currently Reading:
Relay for Life Raises Money and Awareness
April 24, 2014
Relay for Life at PLU Raises Money—and Awareness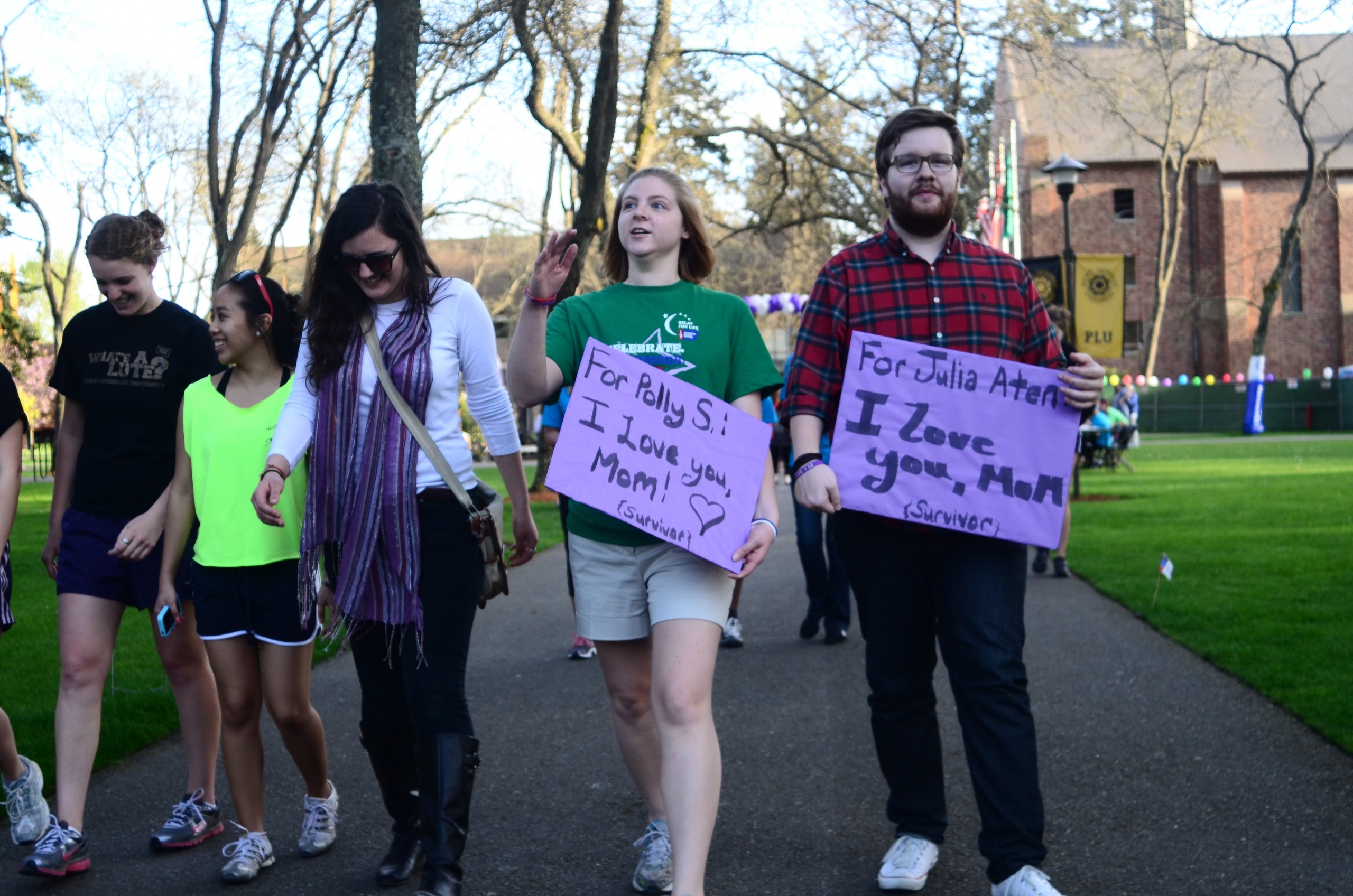 Relay For Life is an overnight event that raises money for cancer awareness. It takes place in more than 20 countries around the world.
Relay For Life has been held at PLU for a number of years, and last year PLU was recognized with a Nation Top Ten Award for money raised per-capita.
"I love Relay because it is the biggest fundraiser on campus," said Rebecca Goulson, TurboWalkers team leader. "And I think we all know someone affected by cancer."
Students, faculty, administrators and friends form teams and set up tents around the PLU campus as their home base for the night. Walking is continuous for the duration of the event, showing support for those lost and those still fighting cancer.
"The reason I made a team was because it was super easy and supports a good cause," Goulson said. "It's an excuse to spend time with your friends, stay up all night, see some great events and raise money for a great cause."
There will be performers, movies and activities throughout the night. The event is open to all and starts at 6 p.m. Friday.
The international fundraiser Relay For Life, for the American Cancer Society, will be held at PLU beginning Friday, April 25.