Currently Reading:
PLU Sociology Professor Selected for Prestigious Speaker Bureau
PLU Sociology Professor Selected for Prestigious Speaker Bureau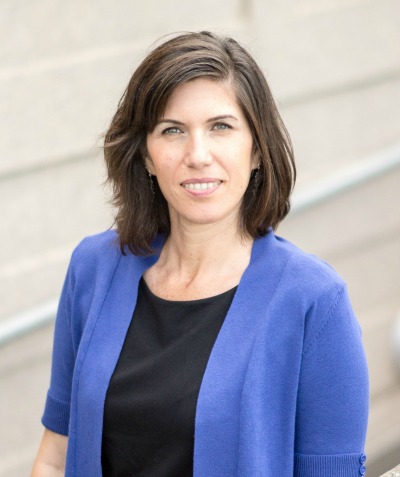 November 26, 2014
By Brenna Sussman '15
PLU Marketing & Communications Student Worker
TACOMA, Wash. (Nov. 26, 2014)—Pacific Lutheran University Associate Professor of Sociology Teresa Ciabattari has been selected for the Humanities Washington's Speakers Bureau's 2015-16 roster. Ciabattari, who describes her selection as "an opportunity to bring conversation about families to the public," will join a cohort of other notable experts who will travel throughout the state giving public presentations.
Ciabattari has been teaching at PLU since 2007. After receiving her Ph.D. in sociology from the University of Washington, Ciabattari says, she wanted to build her career at a liberal arts school where she could work closely with undergraduate students. She found PLU and has never looked back, calling the university "a nurturing environment where my professional goals and academic programs are appreciated and rewarded."
Ciabattari, whose research is focused on family dynamics, has published several articles concerning work-life balance among low-income women, housework patterns in marriage and remarriage, and other family-related topics. Ciabattari also serves as the Chair of the Women's and Gender Studies Program at PLU. "In my teaching and research, I use a gender lens to understand the world," says Ciabattari. "So the Women's and Gender Studies Program is a perfect fit."
Ciabattari says PLU also helped lead to her involvement with the Speakers Bureau. "My immediate inspiration was a presentation I gave in 2012 at the PLU Summer Theological Conference," she says. "The presentation sparked great a conversation, and its success inspired me to seek out other opportunities to discuss sociological perspectives on families with general audiences."
Ciabattari is one of 32 new Speakers Bureau members chosen from a pool of 200 applicants. Ciabattari successfully navigated an extensive candidacy process that included submitting a written application and video clip, and giving a presentation to all of the Speaker Bureau's representatives as well as the general public.
The Speakers Bureau is a community-focused program housed by Washington Humanities that partners with public agencies and nonprofit organizations throughout Washington. Free to the public, Speakers Bureau presentations range from pop culture to food to history. The presentations aim to be energetic and encouraging with the goal of inspiring discussion among the audience and in the community. The
Ciabattari has two upcoming presentations open to the general public: On Feb. 6, she will be speaking in Redmond at the Osher Lifelong Learning Institute's Lunch and Learn Program, and on March 3, she will present at Edmonds Community College for the Conversations in Humanities series. Both presentations will focus on the complexities, evolution and future of family diversity in the United States.