Currently Reading:
Sunny, Fuzzy, Pre-Finals Friends
Sunny, Fuzzy, Pre-Finals Friends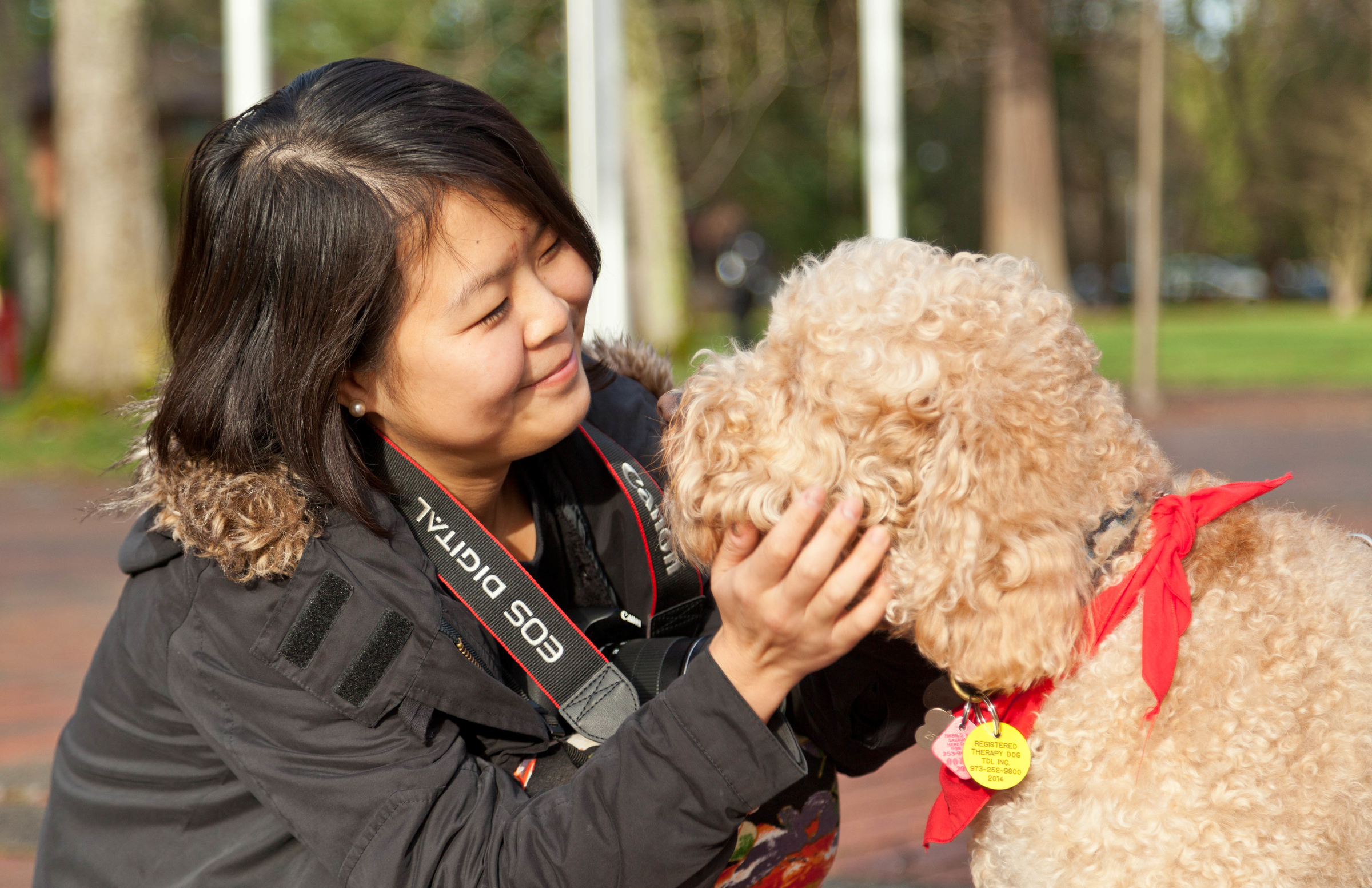 December 9, 2014
PLU Marketing & Communications
TACOMA, Wash. (Dec. 8, 2014)—To spread cheer and relieve stress before Finals Week, Associated Students of Pacific Lutheran University and the PLU Counseling Center partnered with volunteer organizations, including Therapy Dogs International, to bring certified therapy animals to campus on Dec. 12.
The therapy-pet program was a huge hit, with unconditionally loving puppies and (perhaps slightly stressed) students crowding PLU's Red Square.
Even if you missed the dogs, these pictures are worth 1,000 soothing pets.