Currently Reading:
Multicultural Christmas Events on Campus Throughout December
Multicultural Christmas Events on Campus Throughout December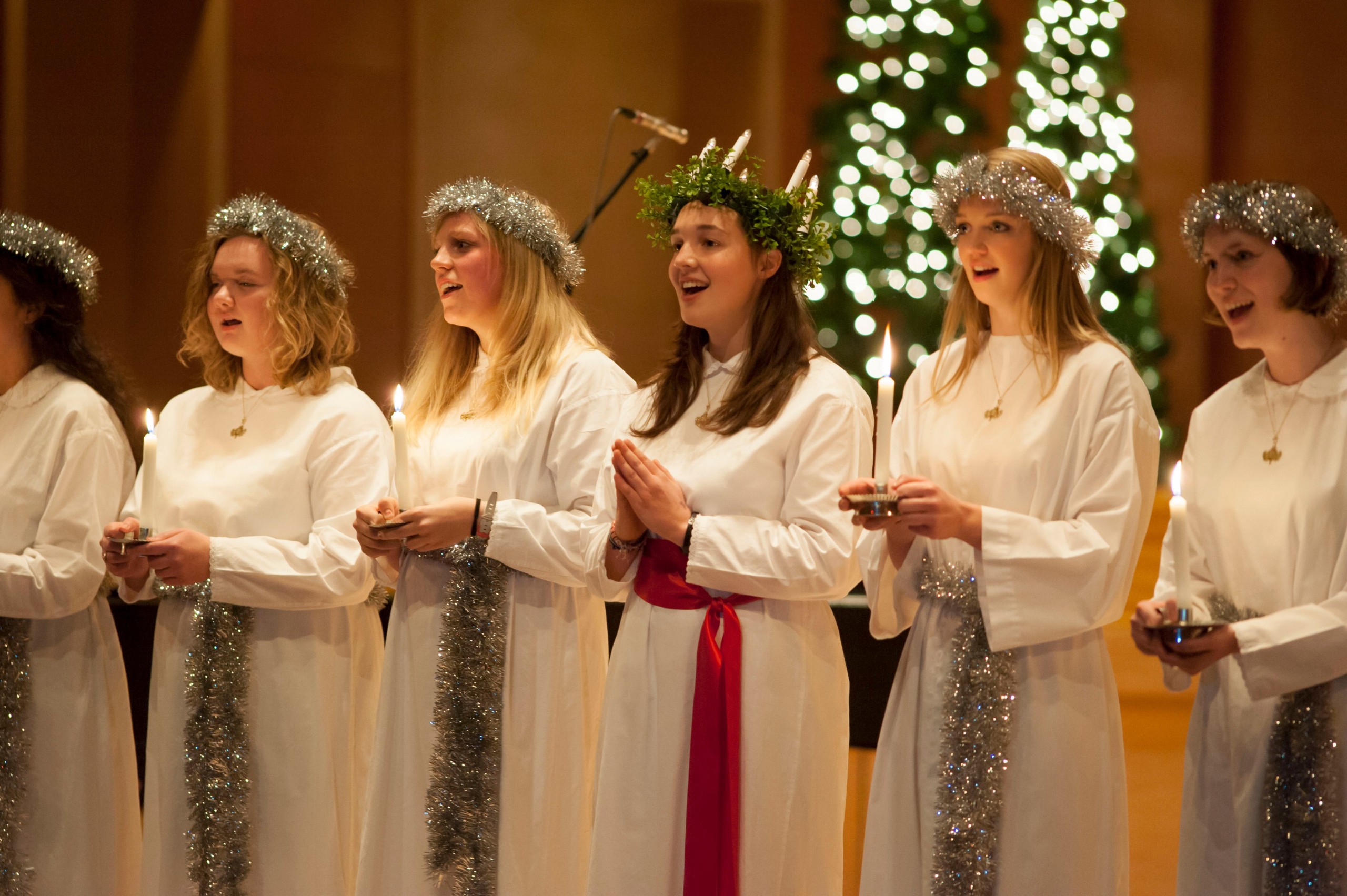 December 10, 2014
By Zach Powers PLU Marketing & Communications
TACOMA, Wash. (Dec. 10, 2014) — Since our founding 124 years ago by Scandinavian Lutheran immigrants, Pacific Lutheran University has enthusiastically celebrated the Christmas season. The final two weeks of the fall semester are full of on-campus events celebrating Yuletide music, food and heritage as well as the advent season.
Passion Play Dec. 10, 11, 12 & 13 at 7:30 p.m. / Dec. 13 & 14 at 2 p.m. Karen Hille Phillips Center for the Performing Arts This nontraditional Passion Play examines the intersection of religion and politics as three communities—Queen Elizabeth's England, Hitler's Germany and Reagan's America—attempt to stage the death and resurrection of Christ. The play-about-a-play takes the audience on a humorous yet unsettling journey, exploring devotion through lust, whimsy and…fish. Intended for mature audiences. $8 General Admission; $5 Senior Citizens and Alumni; $3 PLU Community, any student ID and 18 and under.
Tickets available at the Campus Concierge (253-535-7411) or at the door prior to event (tickets at the door are cash only).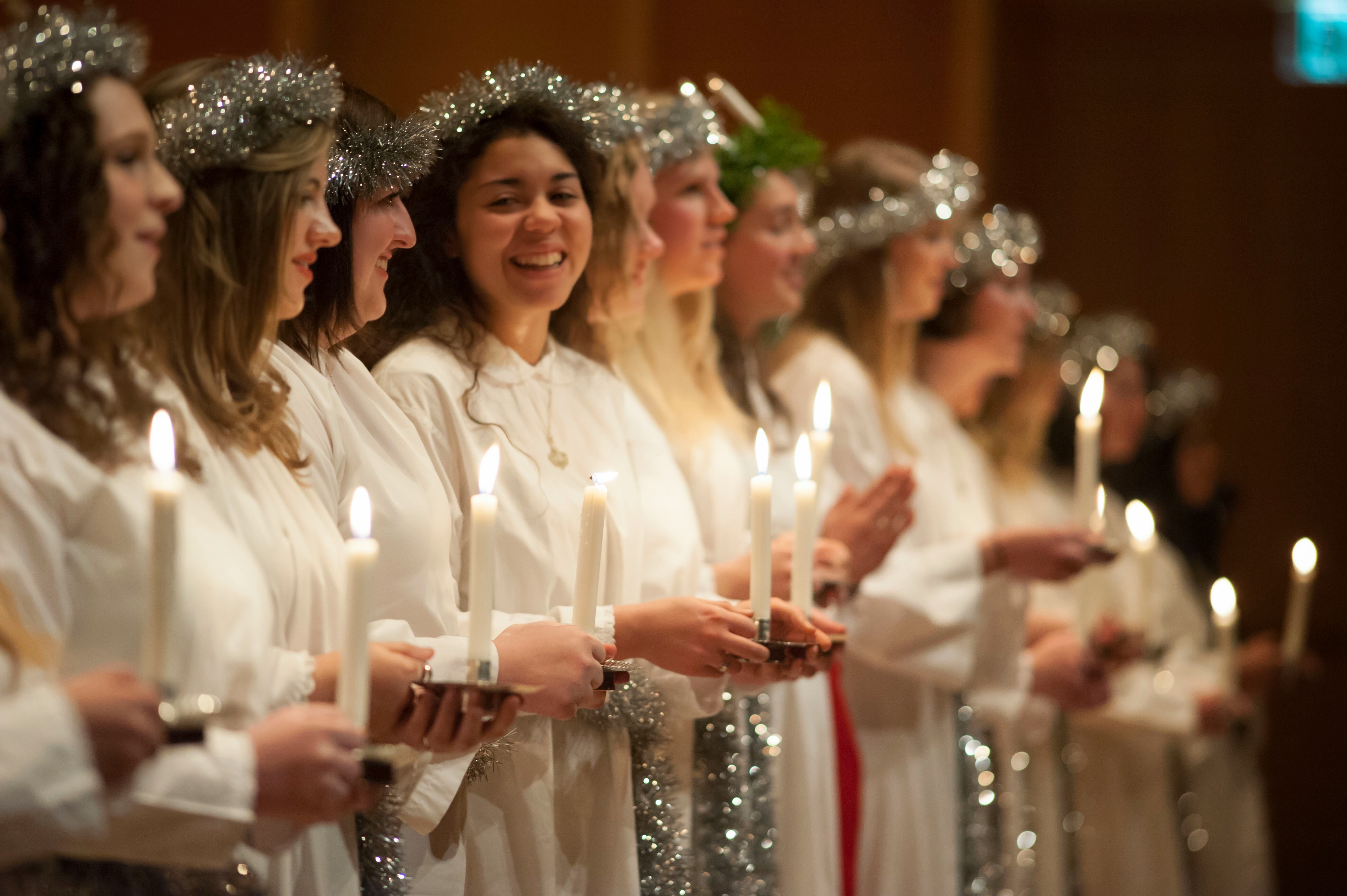 Sankta Lucia Fest Dec. 12 at 7 p.m. Chris Knutzen Hall An hour-long program featuring Swedish music, song and dance and a very special children's performance. The celebration marks the beginning of the Christmas season at PLU and is a favorite of children and adults. Tickets go toward a scholarship for the student Lucia. Proudly sponsored by Ikea.
$5 Admission | Tickets available at the PLU Concierge (253-535-7411)

Music Scholarship Concert Dec. 13 Reception at 6 p.m.  Concert at 8 p.m. Lagerquist Concert Hall
Pre-concert reception: Join us for a special reception prior to the Scholarship Concert, featuring hors d'oeuvres, desserts, champagne, and other beverages that celebrate the Christmas season and the bounty of the great Northwest.
'Journey of Light' Concert: Featuring the Choir of the West, the University Chorale and members of the University Symphony Orchestra in what has become one of the region's most inspirational Christmas celebrations.
$100 ticket includes a $50 tax deductible donation to Music Scholarships, pre-concert reception as well as reserved seating.
$50 ticket will include the pre-concert reception. Please note that at the $50 price, no other discounts apply.
Tickets available at the PLU Concierge (253-535-7411) and online at www.plu.edu/christmas/.
Nordic Christmas Fest Sunday, Dec. 14 at 6 p.m. Scandinavian Cultural Center The annual Nordic Christmas Fest has been a much-anticipated event in the Scandinavian Cultural Center for over two decades. The Cultural Center is at its loveliest with candlelight and magical holiday decorations. The evening is filled with great conversation, fantastic food and lively entertainment. This year's menu will include authentic Swedish julbord with herring ham and sausages, Swedish glogg and a selection of beer and wine.
$35 Admission | Tickets available at the PLU Concierge (253-535-7411)
HERmonic/PLUtonic Christmas Concert Sunday Dec. 14 at 8 p.m. The Cave (Basement of the Anderson University Center) Join HERmonic and PLUtonic, PLU's women's and men's a cappella groups, for an evening of Christmas carols. Hot cocoa, cookies and other refreshments will be available for purchase.
Free to the public.
---
Events Earlier This Month: Norwegian Christmas Service Karen Hille Phillips Center for the Performing Arts Wednesday, Dec. 3 at 7pm An annual event on the PLU campus since 1975, this service is a blend of spiritual songs and scripture readings that tell the story of Jesus. The candlelight service has become a family tradition for many in the Tacoma-Seattle area. The event is conducted by students and faculty from the Norwegian Program.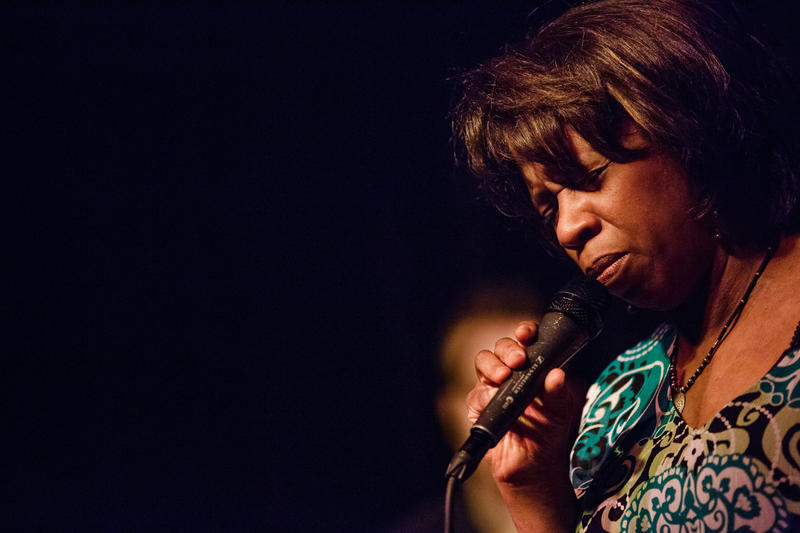 KPLU Christmas Jam Dec. 11 at 12 p.m. at Lagerquist Concert Hall The 18th Annual KPLU Christmas Jam, 88.5 KPLU's much-anticipated FREE holiday concert, will feature jazz vocalist Gail Pettis and her trio. Gail will perform Christmas selections with the University Jazz Ensemble under the direction of Dr. David Deacon-Joyner. Gail's trio includes bassist Clipper Anderson and drummer Mark Ivester. The event will be hosted by KPLU's Kevin Kniestedt and broadcast live on KPLU.
Free to the public.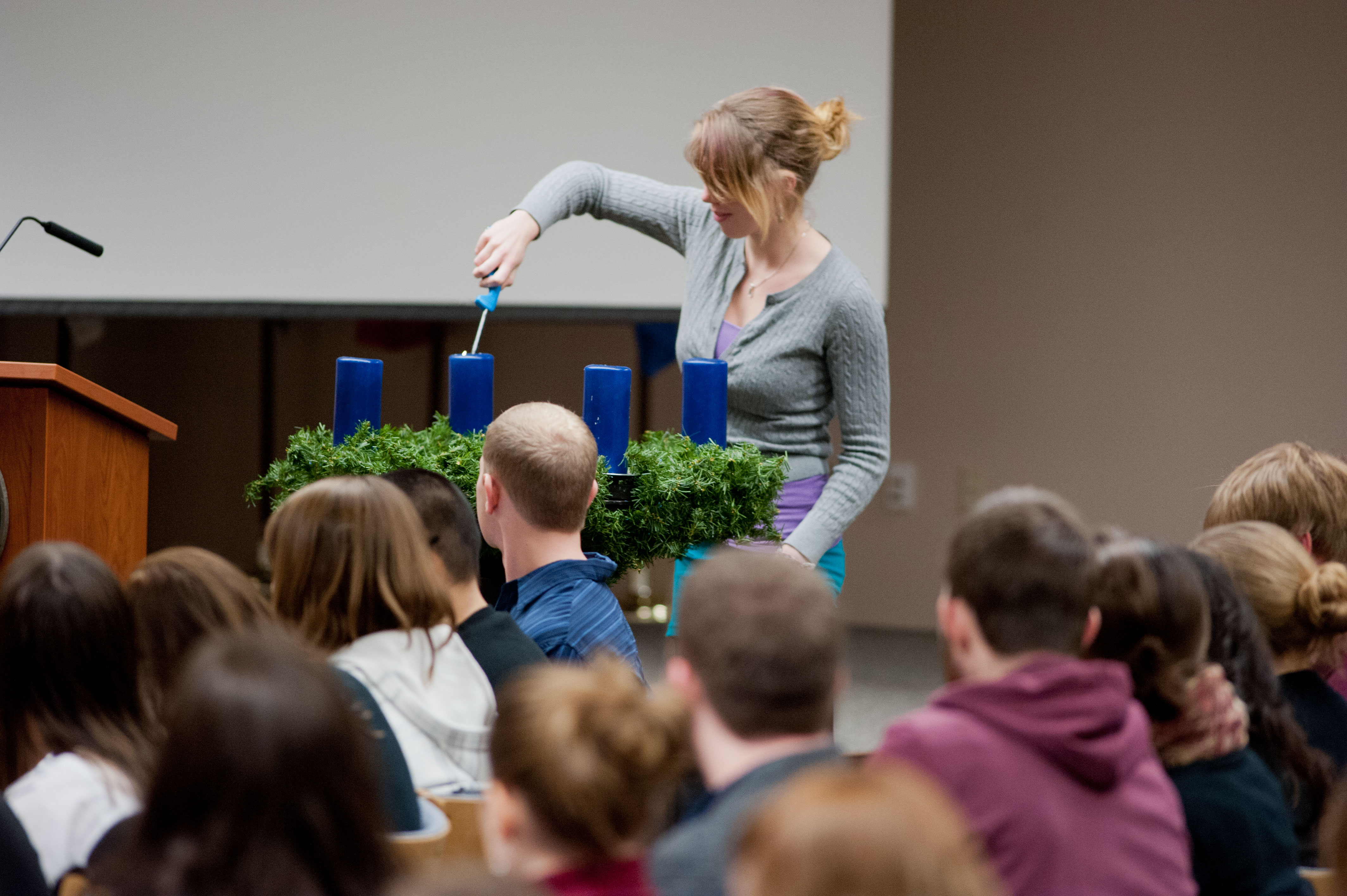 German Advent Dec. 11 at 5 p.m. Scandinavian Cultural Center The Department of Languages and Literatures and Campus Ministry sponsor the annual German-language Advent service, with a homily, readings and songs all in German with German text and English summaries provided. Special guest homilist Rodney Swenson. There will be refreshments available following the service.
Free to the public.