Currently Reading:
Trans-Rights Scholar/Activist Dean Spade Speaks at PLU Nov. 3
Trans-Rights Scholar/Activist Dean Spade Speaks at PLU Nov. 3

October 13, 2015
By PLU Marketing & Communications

TACOMA, Wash. (Oct. 13, 2015)—Pacific Lutheran University will host a lecture by Seattle University School of Law Professor Dean Spade, a leading scholar and activist in trans rights. His talk, "Romantic Notions: Soldiers, Spouses and the Limits of LGBT Equality," will be held at 6 p.m. Nov. 3 in the Scandinavian Cultural Center at PLU.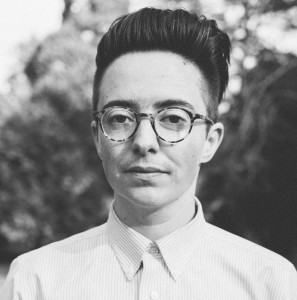 The event, which is free, is sponsored by PLU's Women's Center, the Women's and Gender Studies program and the Diversity Center.
The last 40 years of queer and trans politics has seen a drastic shift, Spade says: Much of 1960s and '70s queer and trans activism had complex and explicit ties to anti-war and anti-police movements, as well as to feminist disruptions of traditional gender roles, including militarized masculinities. Today, a highly visible, corporate-funded gay and lesbian rights agenda declares that the key demands of queer and trans politics are to be offered entry into legal marriage and the military.
Anti-colonial, feminist and anti-racist queer and trans activists and scholars contest this, Spade says, and argue that the alignment of this pro-military, pro-marriage gay and lesbian rights politics with the global war on terror and the explosive growth of racialized criminalization and imprisonment are no coincidence.
Event Details
What: Dean Spade: "Romantic Notions: Soldiers, Spouses and the Limits of LGBT Equality"
When: 6 p.m. Tuesday, Nov. 3
Where: Scandinavian Cultural Center, PLU
Cost: Free
More information: The Women's Center; the Diversity Center
In his talk, Spade will discuss the complex terrain of contemporary queer and trans politics, examining the racialized/gendered roles of soldier and spouse offered in the name of "equality" and "human rights."
"Spade's research interests and perspectives that challenge rights-based activism are excellent illustrations of diversity, justice and sustainability in action—both within an academic context and within activism," says Jennifer Smith, director of the Women's Center. "He demonstrates how to put thought and theory into action. Additionally, his work is explicitly intersectional, focusing on race, class, sexuality and gender simultaneously."
Before joining the faculty of Seattle University, Spade was a Williams Institute Law Teaching Fellow at UCLA Law School and Harvard Law School, teaching classes related to sexual orientation and gender-identity law and social movements.
In 2002, Spade founded the Sylvia Rivera Law Project (www.srlp.org), a nonprofit law collective that provides free legal services to transgender, intersex and gender nonconforming people who are low-income and/or people of color. SRLP also engages in litigation, policy reform and public education on issues affecting these communities and operates on a collective governance model, prioritizing the governance and leadership of trans, intersex and gender-variant people of color. While working at SRLP, Spade taught classes focusing on sexual orientation, gender identity and law at Columbia and Harvard law schools.
Spade was awarded a Dukeminier Award for his 2008 article "Documenting Gender." He also served as the 2009-10 Haywood Burns Chair at CUNY Law School and was selected to give the 2009-10 James A. Thomas Lecture at Yale.