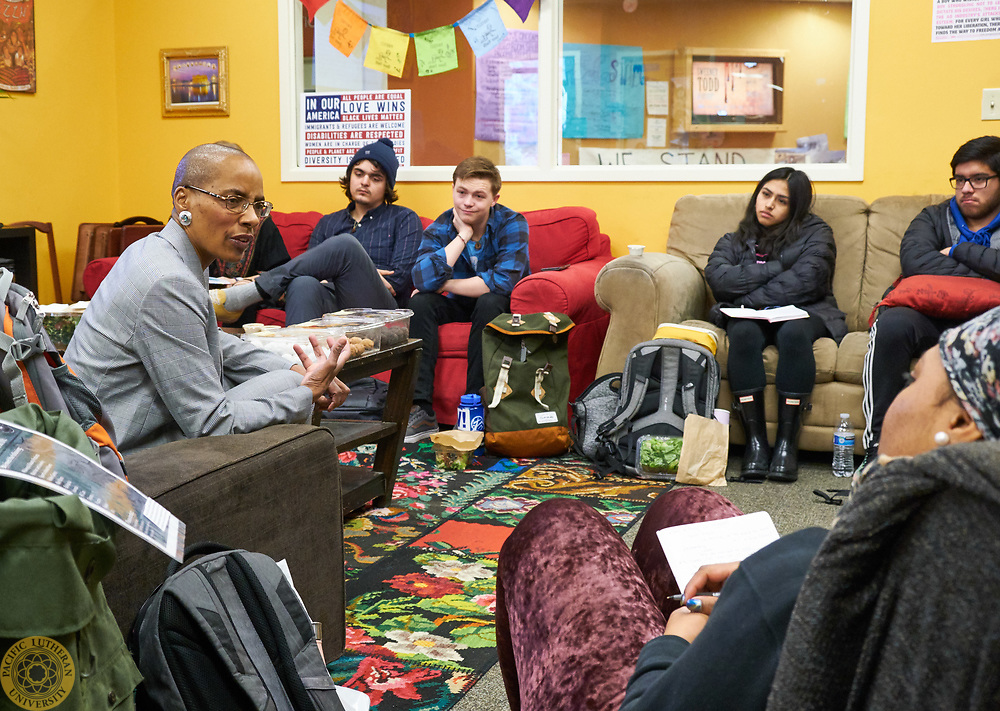 The dCenter
The dCenter is a community that explores and celebrates issues of intersectional identity and, social justice.
Our programs and resources center the voices, leadership, and needs of minoritized identities inclusive of those who identify as people of color, LGBTQIA+, undocumented students, first in the family, and those interested in diversity, justice, and sustainability.
JTerm 2021 Update:
Due to COVID-19 restrictions, The Diversity Center AUC spaces (dCenter, The CAVE, and our new space) will not be open for hanging out and studying.  Alongside other Center staff we are working to create a "Virtual Center" to welcome our communities.  Diversity Center Staff are available for appointment based online and in person meetings.  We look forward to hopefully welcoming you back in soon!
Virtual dCenter
Full schedule of community & dialogue. Pop in anytime to say hi!
View Schedule
Center's Coffee Chats
Join us for coffee! Join a small group for a coffee chat.
Sign Up
Schedule A Meeting
The Diversity Center staff is ready to connect with you in person and online.
Schedule Meeting
Bi-Weekly Newsletter
Sign up to receive The Diversity Center's Newsletter ``The Talk of Tuesday``
Sign Up