Currently Reading:
PLU to host TEDxTacoma 2016: Speakers include YWCA CEO, best-selling novelist and Army lieutenant general
PLU to host TEDxTacoma 2016: Speakers include YWCA CEO, best-selling novelist and Army lieutenant general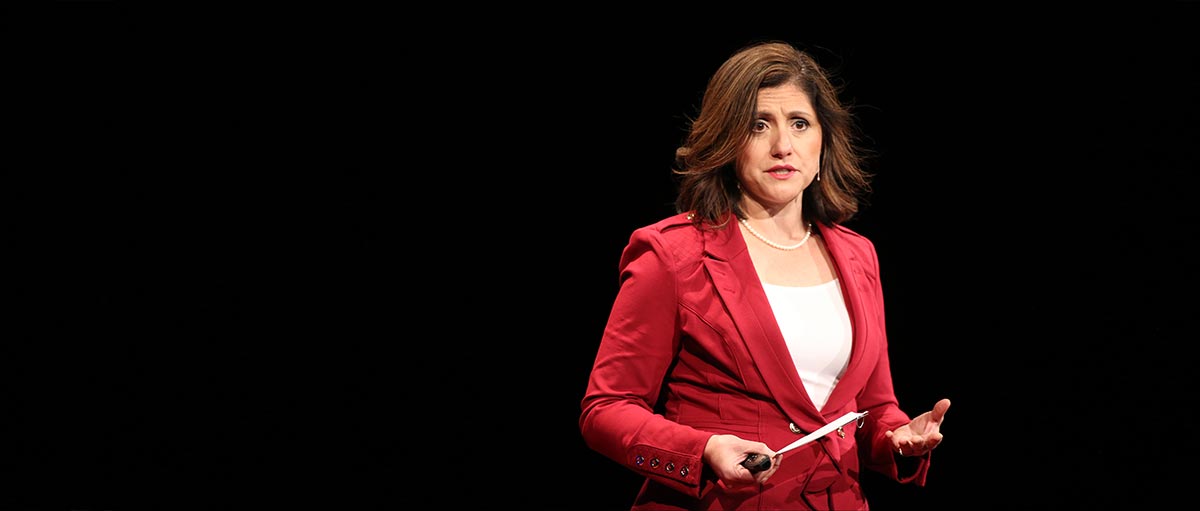 March 13, 2016
By Zach Powers '10
PLU Marketing & Communications
TACOMA, WASH. (March. 13, 2016)- TEDxTacoma 2016: Healthy Future will welcome a diverse bill of local business, arts, education and nonprofit leaders to share their ideas on a wide spectrum of topics including health care, leadership, human nature and violence against women. The annual event will be held April 22 at 7 p.m. at Pacific Lutheran University's Karen Hille Phillips Center for the Performing Arts.
Now in its fifth year, TEDxTacoma provides a platform for the exchange of creative and often paradigm-challenging ideas about how thoughtful, action-oriented individuals can contribute to positively changing Tacoma, the Puget Sound region and the world.
YWCA Pierce County CEO Miriam Barnett will talk about charitable giving in a presentation titled "Intent and Impact; When Making a Difference Doesn't." She says that she's enjoying the challenge of planning a compelling talk that fits TEDxTacoma's five- to eight-minute standard.
"TED talks are unique because they are a concentrated way to plant seeds of change," Barnett said.  "I am excited to share a message meant to do exactly that — plant a seed in eight short minutes and hope it sprouts into new ways of thinking about making a difference in your community and beyond."
Barnett will be joined by 12 other speakers, including retired Army Lieutenant General Mike Ferriter, New York Times best-selling novelist Isaac Marion, Jason Lee Middle School principal Christine Brandt, former Tacoma City Council member Bill Moss and Beecher's Handmade Cheese founder Kurt Beecher Dammeier (full list of TEDxTacoma 2016 speakers).
The program will also include performances by PLU's two a cappella groups, PLUtonic and HERmonic.
An independently organized event under license from TED (the New York City-based nonprofit that made TED talks famous), TEDxTacoma is organized by a volunteer planning committee comprised of local business, nonprofit and arts leaders.
The April program will mark the first time TEDxTacoma has been presented at PLU. Adam Utley, a 2004 PLU graduate who hosts the event and serves on the planning committee, sees the partnership with PLU as an opportunity to combine two very similar missions.
"We're very excited about fusing TEDxTacoma's devotion to 'ideas worth sharing' with PLU's commitment to 'lives of thoughtful inquiry, service, leadership and care,'" said Utley.
TEDxTacoma attendees have the option to purchase general admission or VIP tickets. VIP tickets include entry to TEDxTacoma and the post-program VIP reception, as well as one complimentary drink at the VIP reception.
"The VIP reception is an opportunity to network, mingle and discuss the talks you've just listened to with fellow attendees, as well as the folks you've just listen to present on stage," Utley said.
The reception, which will include gourmet appetizers and a no-host bar, will also feature a performance by the Sound Jazz Trio (comprised of PLU Jazz faculty members).
In addition to PLU, TEDxTacoma 2016 is sponsored by South Sound Magazine, Northwest Public Radio, Heritage Bank, Tapco Credit Union, Click! Cable TV and the Tacoma Weekly.
TEDxTacoma 2016: Healthy Future is on Friday, April 22 from 7-9 p.m. in PLU's Karen Hille Phillips Center for the Performing Arts. Tickets are on sale now.