Currently Reading:
Submit your favorite recipes for a special food issue of ResoLUTE
Submit your favorite recipes for a special food issue of ResoLUTE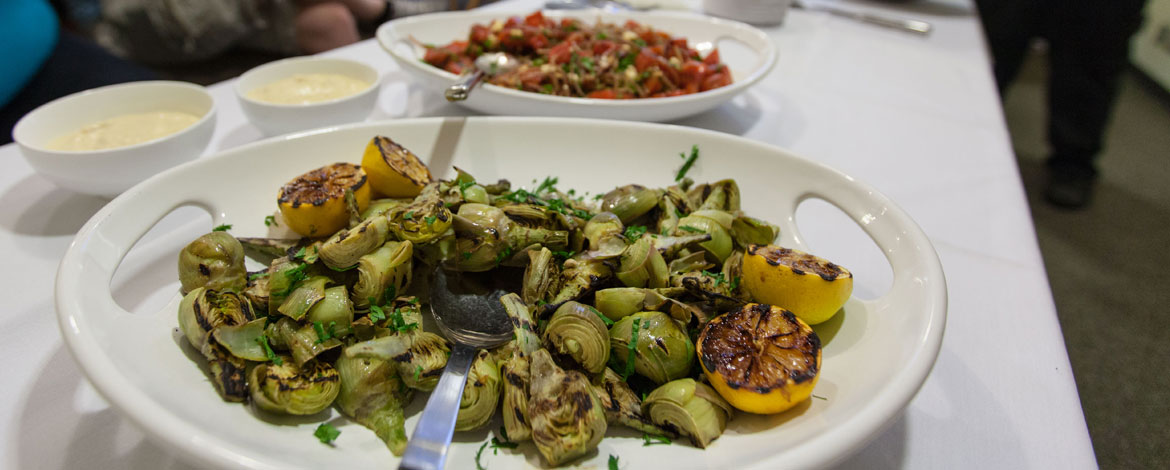 May 4, 2016
By Kari Plog '11
PLU Marketing & Communications
TACOMA, WASH. (May 4, 2016)- Editors of ResoLUTE, Pacific Lutheran University's alumni community magazine, want Lutes to share their favorite mouth-watering, nostalgic and unique recipes for a special food issue coming soon.
Submissions may include recipes from students, staff, faculty, their family members and anyone in the extended Lute family. ResoLUTE will feature that dish, the story behind it and its significance to the person who shares it online when the magazine launches later this month.
Perhaps Grandma has passed down the secret to a tasty homemade chili, or Mom has shared her favorite cookies that remind her of simpler times. Maybe a student has a fond memory he or she shared over a good meal in a first-year residence hall.
All Lutes are encouraged to participate, to highlight the importance of food beyond taste and presentation. Food is about coming together and sharing an experience, exercising hospitality and building community. Share your experience and check out www.plu.edu/resolute later this month to see what's cookin'. Deadline for submissions is May 18, but early submissions are strongly recommended.