Currently Reading:
First class of 253 PLU Bound Scholarship recipients passionate about community, music, nursing, education and more
First class of 253 PLU Bound Scholarship recipients passionate about community, music, nursing, education and more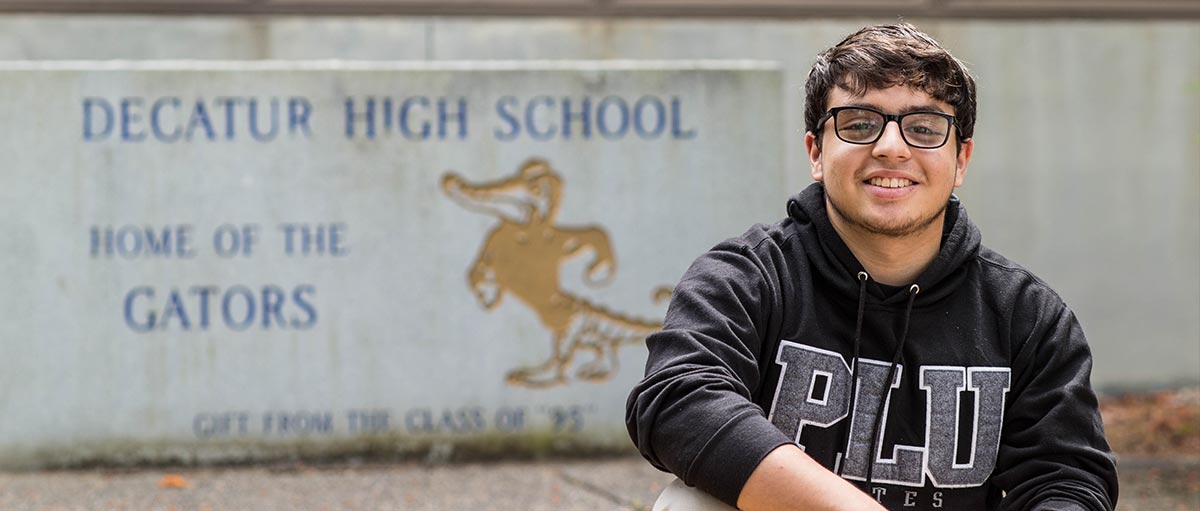 June 24, 2016
By Zach Powers '10
PLU Marketing & Communications
TACOMA, WASH. (June 24, 2016)- As Hannah Park poses for a few quick photos outside the main office of Franklin Pierce High School, it seems she is well-liked by everyone in the close-knit community.
"Hey Hannah, should you be in class?" a staff member playfully asks.
"It's alright, it's my free period," Park responds cheerfully.
"Wow Hannah, you're famous!" calls out a classmate, nodding toward the camera.
Park's involvement at Franklin Pierce was broad and extensive. During her senior year alone, she served as the president of school's Future Business Leaders of America chapter, treasure of senior class leadership, editor of the Key Club Social Bulletin and vice president of the school's book club. She was also captain of the women's varsity tennis and swimming teams for the past three years.
Her leadership in a wide range of extracurricular areas, combined with an exemplary grade point average, meant Park had boundless collegiate options, including following in the footsteps of her two older brothers, who both attended the University of Washington.
After a great deal of thoughtful consideration and receiving a trio of prestigious scholarship offers, highlighted by the 253 PLU Bound scholarship, Park chose Pacific Lutheran University.
Announced earlier this year, the 253 PLU Bound scholarship awards qualifying students with full tuition for four years at PLU by a combination of federal, state and PLU grant and scholarship aid. Recipients must be College Bound eligible, attend a high school within the 253 area code, have a 3.7 or better cumulative high school GPA, and enroll at PLU as first-year students.
A Parkland native, Park welcomed the opportunity to stay close to home while earning an education degree.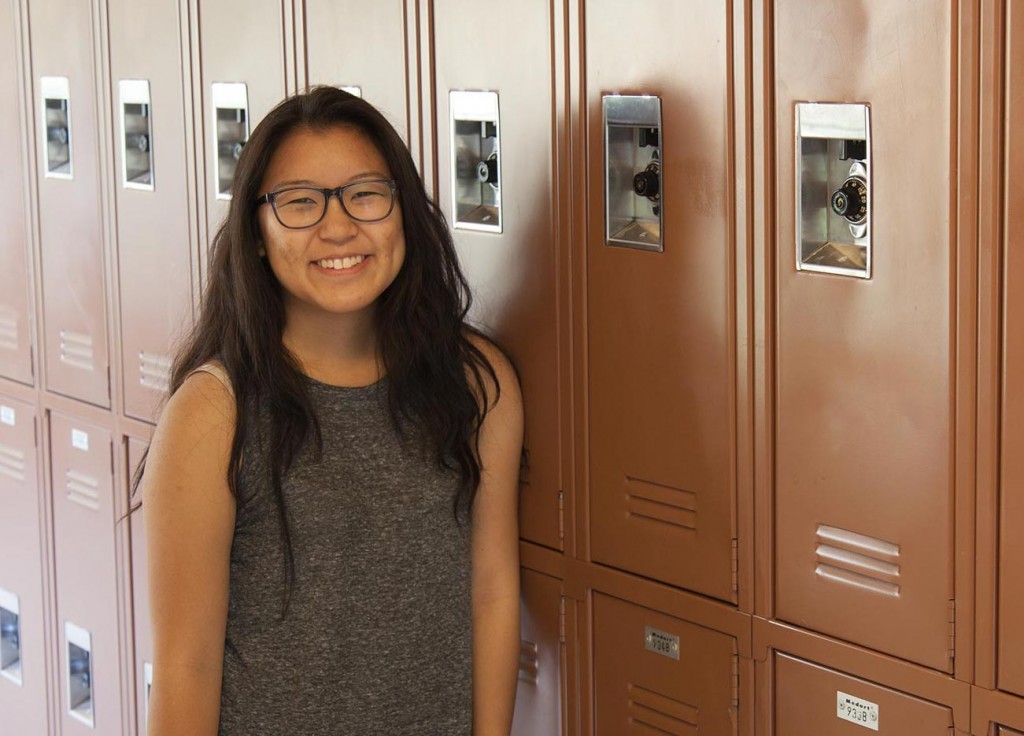 "Teaching is the way I'd like to give back to my community," Park says. "Having teachers who were there for me, and talked to me about problems in and outside of the classroom is something I've really appreciated and something I hope to do for students in the future."
Both self-assured and gently soft-spoken, Park has a clear vision for her four years at PLU.
"I would like to teach high school English, literature and writing, so I plan to triple major in English literature, English writing and education, and to also minor in religion," Park says. As a member of the PLU International Honors program, she also hopes to study away in Oxford, England, as well as Chengdu, China.
Park, a recipient of the Rieke and President's scholarships, already has plans to get involved with the PLU Diversity Center and sustainability efforts on campus. "It's a sustainable and green school, where everyone recycles and there are solar panels on top of buildings – I'm really excited about that," Park says.
A jazz musician, an aspiring nurse and now a Lute
Joining Park in the first class of 253 PLU Bound Scholarship recipients will be Alex Gutierrez, who, earlier this month, graduated from Federal Way's Decatur High School.
When he began his senior year of high school, Gutierrez figured that after he graduated he'd attend local community college for two years prior to enrolling at a university to avoid going deep into debt.
Gutierrez's plan changed a couple of days before winter break, when he and about a dozen of his peers were excused from class to attend a special meeting with PLU admission counselor Julian Franco.
Franco was visiting to share about a brand new, full-ride scholarship called 253 PLU Bound. The students who attended the meeting learned that they were all eligible for the scholarship. Gutierrez says that the prospect of attending a university for four years, something he'd seldom considered as an option, was exciting. "I immediately applied and am so happy I got in," he says.
Gutierrez didn't know a great deal about PLU prior to Franco's visit, but says what he did know was enough. "I knew that the nursing program was very prestigious and I knew I wanted to go there," he says.
A section leader in Decatur's concert band and a lead tenor saxophonist in jazz band, Gutierrez plans to audition for multiple ensembles at PLU, and is especially hopeful he'll be selected for the university's jazz ensemble.
"My whole high school career has been centered around band," Gutierrez says. "It's taught me leadership (skills), punctuality and how to be prepared for any situation, think on feet and improvise."
Like Park, Gutierrez is already laser focused on a specific major. He decided to pursue a career in nursing after witnessing firsthand the impact nurses could have when his grandfather was hospitalized.
"He had a stomach ulcer and was in the ICU for a long time," Gutierrez explains. "Watching the nurses helping a person, my grandfather, in that much need led me to decide 'I want to help people in this same way.'"
The combination of the 253 PLU Bound Scholarship and the reputation of the PLU School of Nursing made the decision easy for Gutierrez. "It was the only college I got very serious about and the only college I applied to."