Currently Reading:
PLU alumna lands in Yosemite wilderness as park ranger after long journey traveling the world, exploring vocation
PLU alumna lands in Yosemite wilderness as park ranger after long journey traveling the world, exploring vocation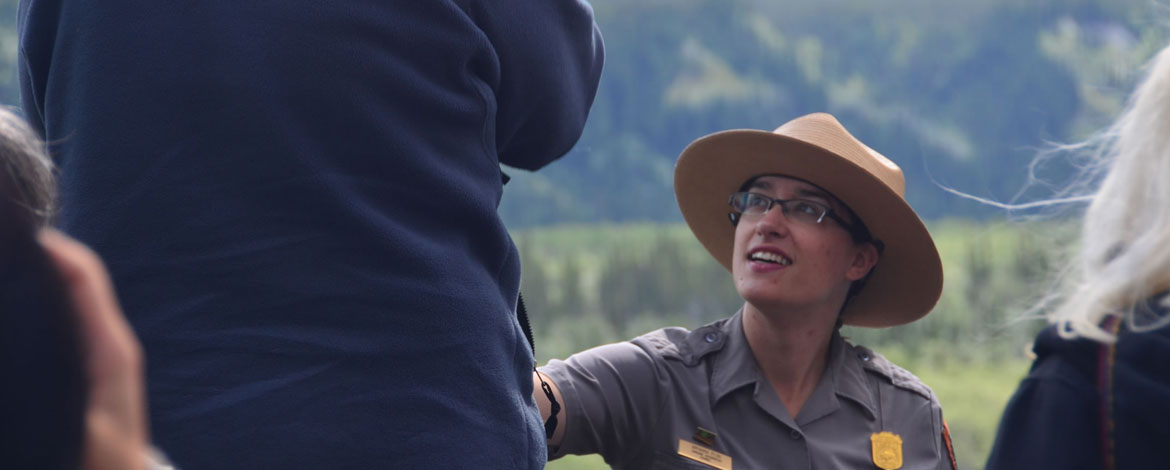 August 1, 2016
By Natalie DeFord '16
PLU Marketing & Communications
TACOMA, WASH. (Aug. 1, 2016)- Bryanna Plog '10 seems to have done it all in her years after Pacific Lutheran University – teaching English abroad in Colombia, writing books about travel and interning for a conservation nonprofit. But now, she says, serving as a park ranger feels like the perfect fit.
"I really love working for the Park Service because it's an organization I can really believe in," Plog said, "tasked with preserving places for future generations and also making sure people can enjoy them now. I love being part of that."
Plog, who is currently working at Yosemite National Park in California, double majored in communication and global studies at PLU. She also double minored in environmental studies and English writing.
Her day-to-day job includes leading tours and and answering many questions, among other duties.
"It's pretty awesome to see a 7-year-old kid sharing a cool fact about Yosemite that he remembers from when you told him," Plog said.
She said her job is a way of life — hiking, walking, enjoying the great outdoors, interacting with diverse visitors, living where she works and focusing on education and the environment.
"You never really stop being a park ranger," Plog said. "That's the life."
The Snohomish native said she was drawn to the PLU for its many study away opportunities, in addition to receiving a scholarship.
The university instilled values in Plog that changed her life, she said.
"PLU had big ideas, like being a global citizen. I didn't know what my vocation was going to be," she said. "I just hoped my variety of studies would help me find something I was passionate about, and it has."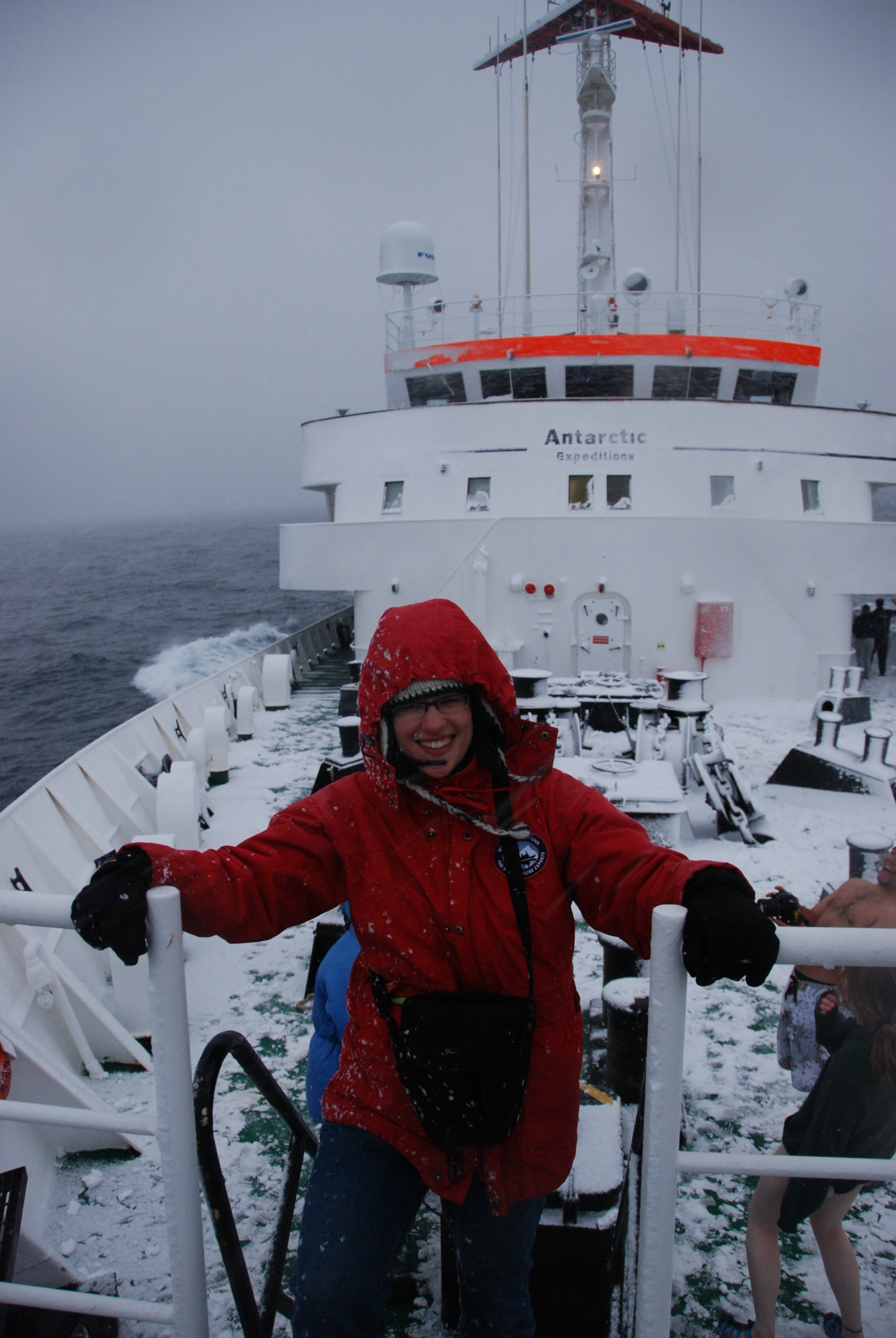 That commitment to versatility landed her with several organizations on campus, including multiple years in student media writing for The Mast and working with a club called Progress – which helped raise money for the Mary Bridge Children's Hospital in Tacoma.
Plog worked in media services at the library all four years at PLU and as a sojourner advocate for the Wang Center for Global and Community Engaged Education her senior year.
She also studied away – a lot. Plog spent the January Term of her first year in Australia for a communication course, followed by a fall semester in Norway her sophomore year. She spent a J-Term in Costa Rica, fall of her junior year in Tanzania, and a semester in Argentina and Antarctica her senior year. All were amazing experiences, she said, that helped her discover a love for studying in a place and growing to know it well rather than just being a tourist.
That's partly what she says her life as a park ranger is like, living in a national park and learning about it on a more intimate level.
"Just like studying abroad, how you always learn about the place you are living in," she said, "I get to do that an entire summer or winter where I visit and grow to know about the places really well."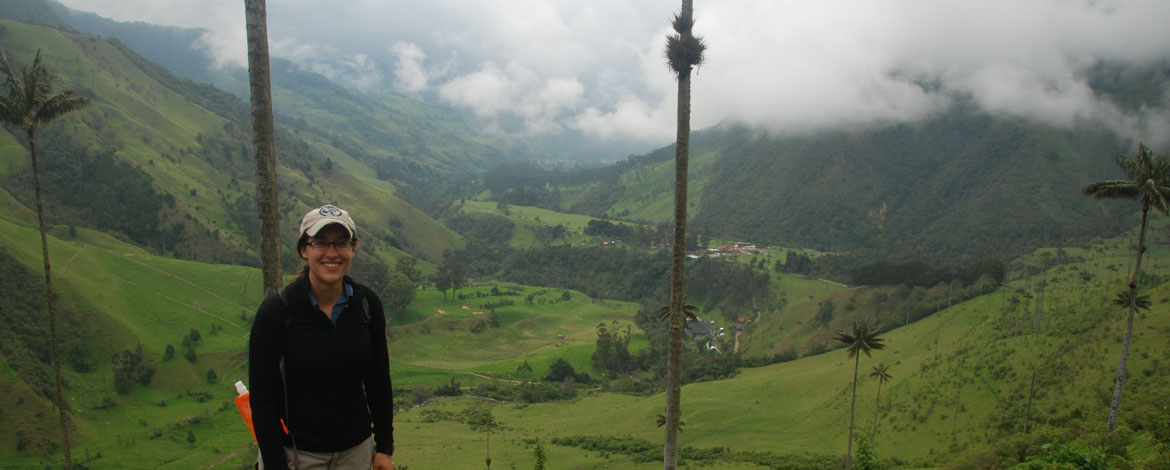 Plog's love for the outdoors started early in life. Growing up, her parents were teachers and always had summers free. So, the family would take trips to many national parks.
So, it seemed natural to try a summer internship outdoors. That hooked her. After two summers at Zion National Park in Utah, Plog spent a summer at Katmai National Park and a summer at Wrangell-St. Elias National Park – both in Alaska.
Plog is currently at Yosemite through October, after being officially hired by the Park Service in January 2013. She works at Zion in the winter months, which she says is a more education-focused time of year while kids are in school. "I'm very lucky to have a winter job," she said. "Not many rangers do."
Plog is also lucky to serve as a ranger during the National Park Service's centennial, something she says has been especially amazing.
"It's awesome how much I help people," Plog said of her job. "And I get to work in very interesting and beautiful places.
"I love it here. Right now I'm sitting outside my house looking at the evening lights. With this job, no matter how sad your day is, you always know you live in a beautiful place."
Plog said she loves working with people – kids and adults alike – especially visitors who have never seen the park before. "It's a cool experience to see someone looking at a place for the first time," she said, "or seeing a deer for the first time, bear for the first time."
During her offseasons, Plog puts her English writing minor to use, writing travel books – a collection of travel stories from her study away trips at PLU and the year she spent teaching English in Colombia. The books – available through Amazon – also include "bad travel advice," or what happens when you ignore good advice.
"I've always been fascinated by different ways people travel," she said, "and in fact that's something I experience every day when people from around the world come to visit the park."
For her future in the Park Service, Plog says she might end up settling back in Washington, maybe working at Olympic or Rainier national parks. But for now, she says she is very happy with where she is and she thinks she's found her vocation.
"I really enjoy this job and will stick with this as long as I can," she said.
Plog said she occasionally runs into fellow Lutes at the park. Her advice to them and others: "Take a side job," she said. "Do whatever it takes to find your passions.
"Don't be worried about trying an internship or job that you're not totally sure about. Take those opportunities. If you don't know your vocation yet, it's OK to try some things out."
For her, it took some trial runs. She's thankful that PLU taught her about the big picture, not just finding a job to pay the bills, but finding one to add something to society.
"Everything I studied emphasized finding your passion, sure," she said. "But also finding something that can better your world. Hopefully I can try to continue doing that."