Currently Reading:
Brooke Thames '18 recommends delectable options for breakfast, lunch and dinner at PLU
Brooke Thames '18 recommends delectable options for breakfast, lunch and dinner at PLU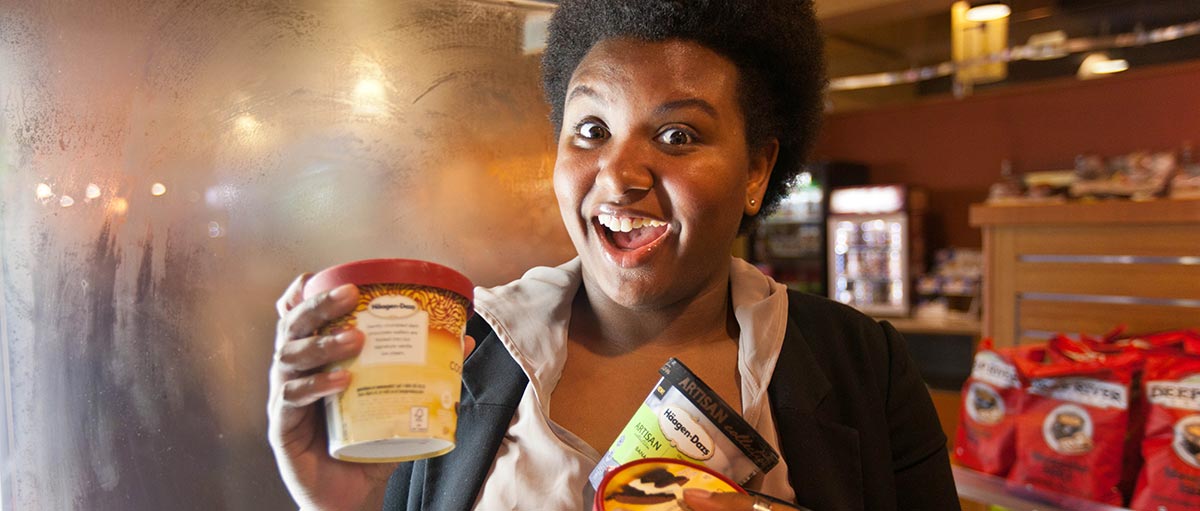 August 29, 2016
Breakfast at Tahoma Market & Cafe
Sausage, egg and cheese sandwich and a venti chai tea latte
Located on Lower Campus, Tahoma Market & Cafe is the one-stop shop for everything food-related. From snacks to smoothies to made-to-order sandwiches, Tahoma's got everything any hungry college student could want for a study-break snack. Tahoma also serves up an excellent variety of breakfast foods to get Lutes good and ready to face a day of conquering classes. My go-to choice is the classic sausage, egg and cheese breakfast sandwich, which features a hot sausage patty, fluffy egg and melted cheese wedged between two English muffins. The sausage, egg and cheese sandwich is simple and delicious, but those who like a little spice in their breakfast can opt for chorizo instead. Those who don't eat meat can also grab a great veggie sausage, egg and cheese, which even I can vouch for as a non-vegetarian. And let's not forget that breakfast isn't breakfast without a large cup of something hot and steamy, especially in the fall. Call me basic, but a venti chai tea latte is just what I need to get my day started off right. Tahoma also offers a large variety of coffees and teas that can be ordered either hot or cold.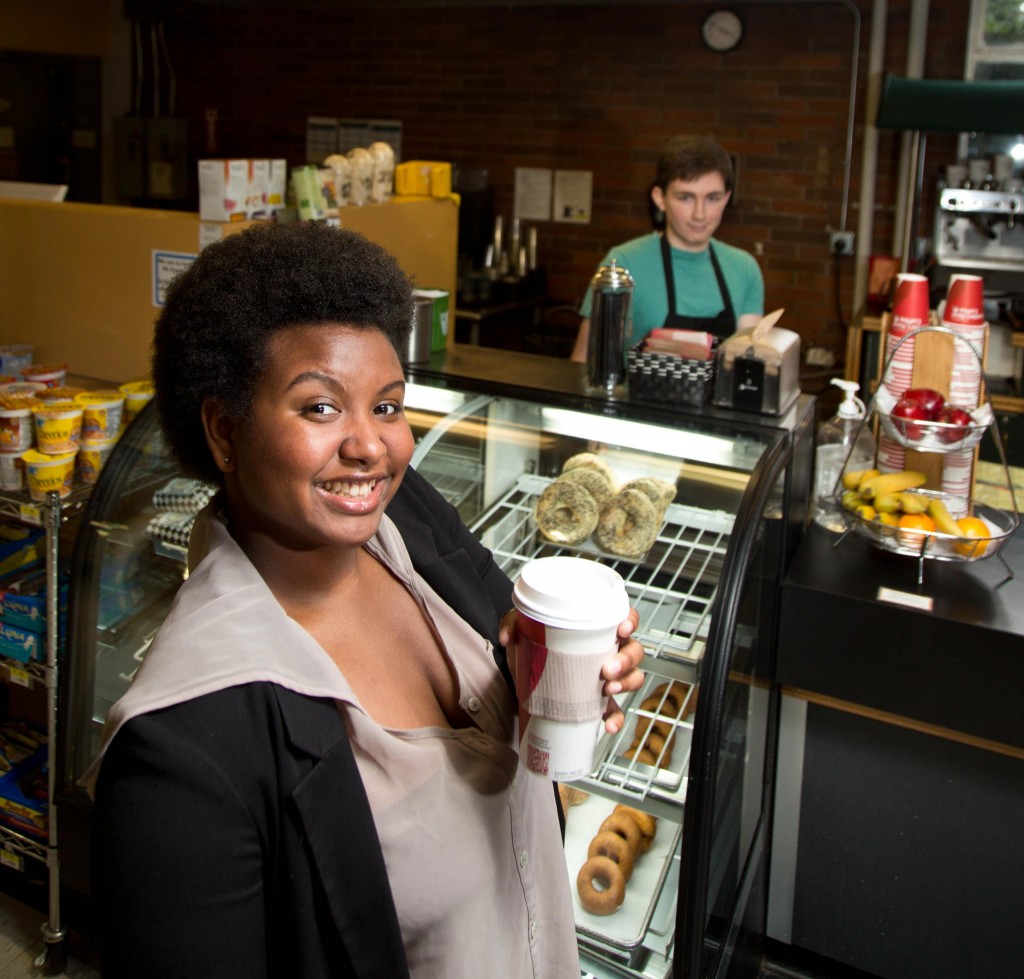 Lunch at Garfield 208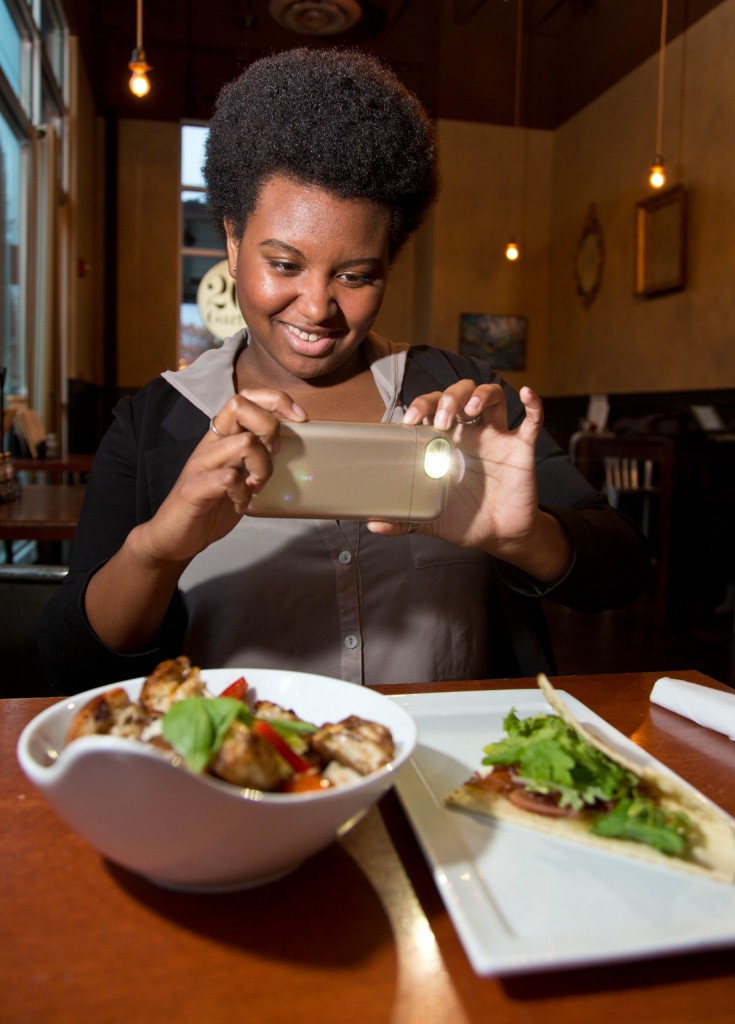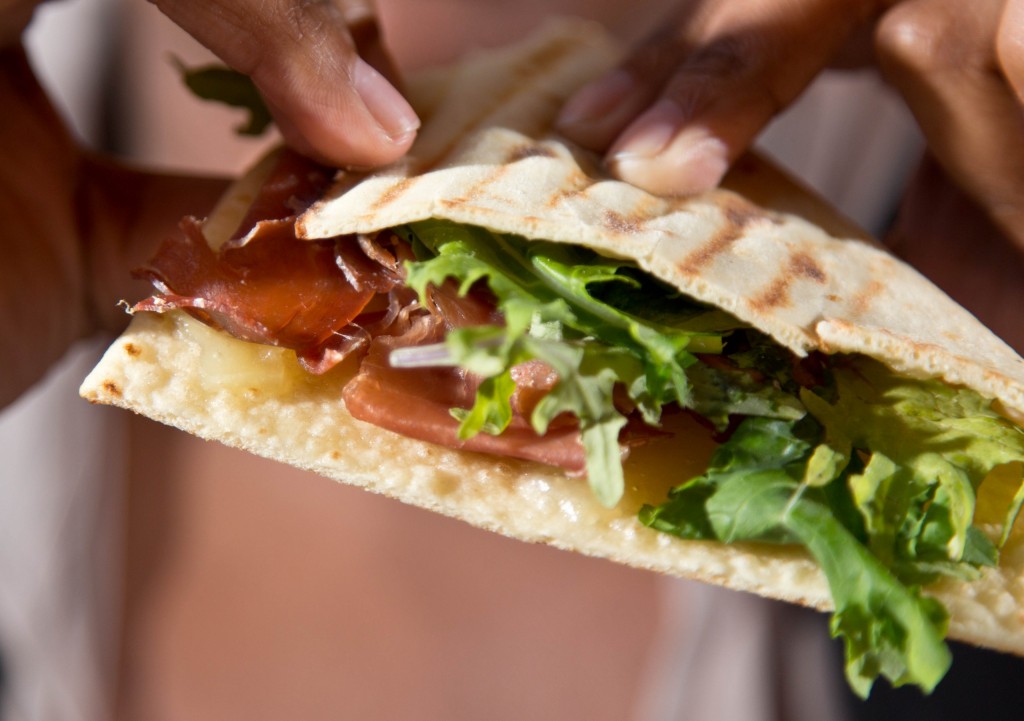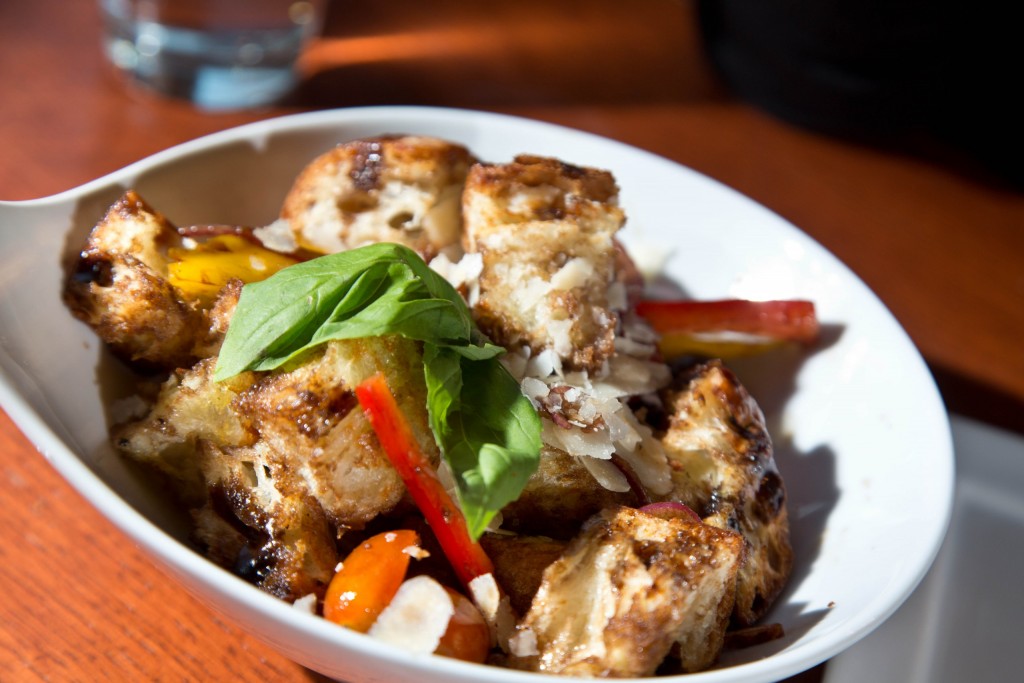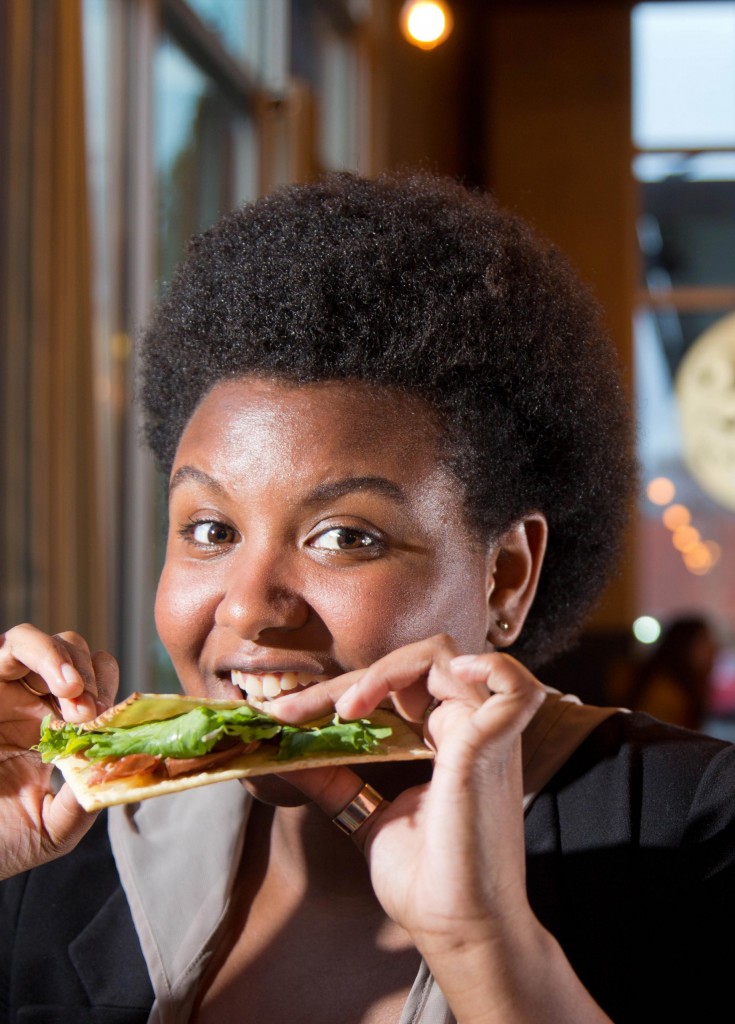 Prosciutto, Pecorino Toscano and arugula piadini and a Tuscan bread salad
Eating lunch at college can be tricky. Whether it's the Commons' rush hour, a busy class schedule or simply a lack of options, every college student eventually has trouble finding food for their midday refuel. Luckily for Lutes, Garfield 208 is open late and features delicious meals at college-kid prices. For $4.25,  you can get an amazing piadini filled with pecorino cheese, prosciutto ham and tons of yummy arugula. The combination is salty yet fresh and a great alternative to the standard sandwich. The piadini is a bit small, so those who might need a bit more food to satisfy the midday pangs can add a Tuscan bread salad. A sizable dish, the Tuscan bread salad is tossed with chunks of ciabatta, doused in balsamic vinegar and topped with peppers, tomato, onion and basil. Both of these choices are great alone, but together these two dishes make for a savory meal that satisfies – at least, until dinner time.
Dinner at The Commons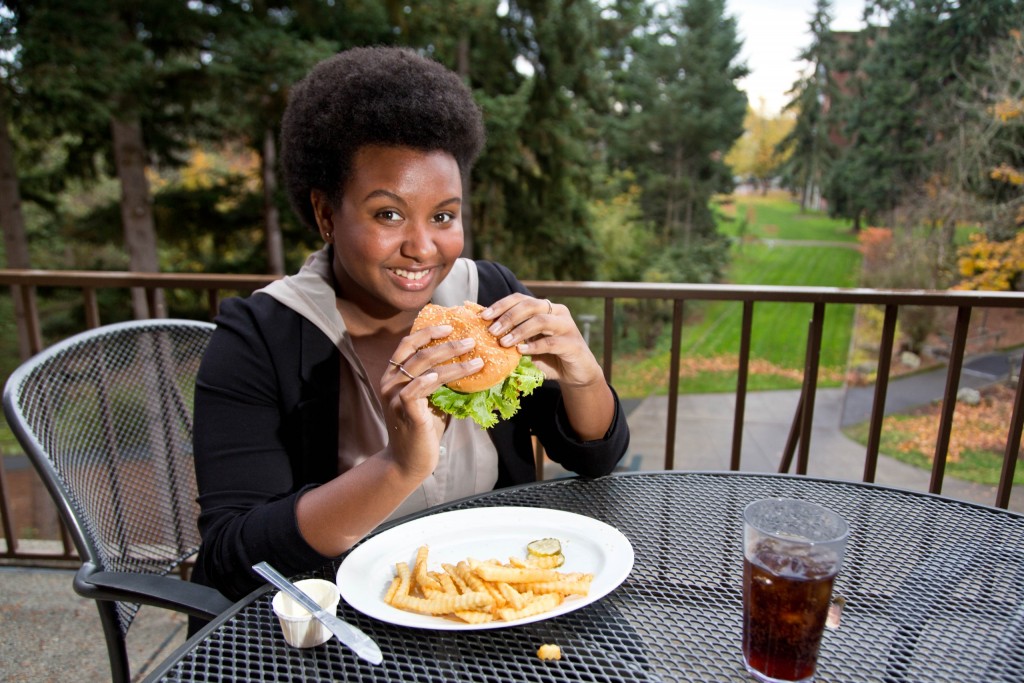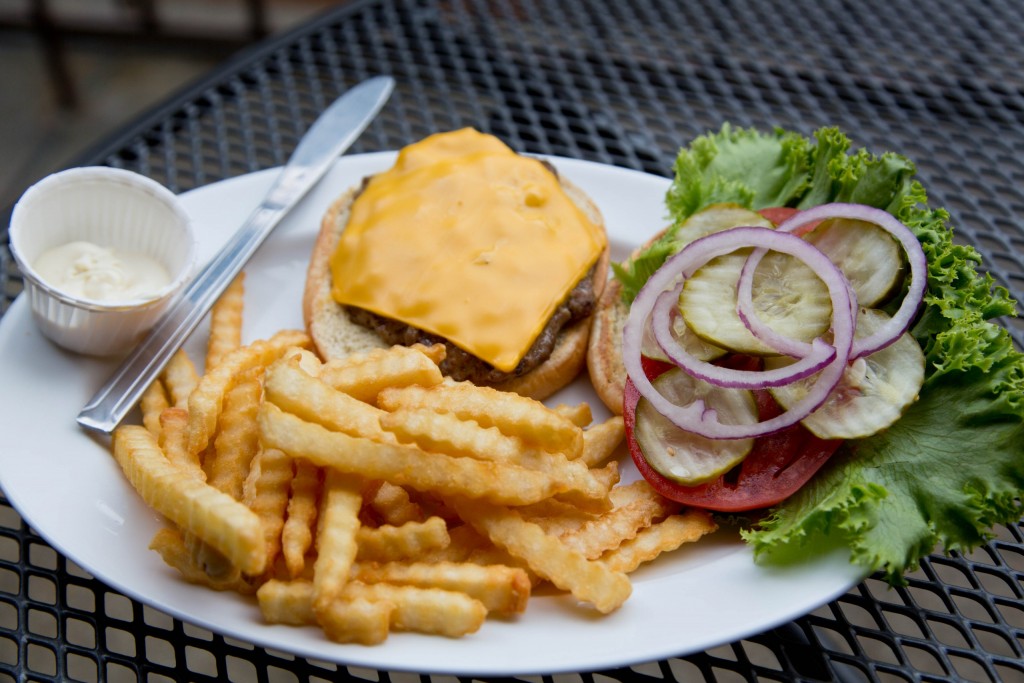 The Bistro Burger and fries
Crave stands as the "all-American" option in the Commons. On any given night one can find mashed potatoes, grilled veggies and any variety of barbecued meats ready to eat. Crave is also known as the home of PLU's hamburgers, and this year a new addition is stealing the show. The Bistro Burger is new to PLU and an excellent twist on a classic. Instead of the traditional toppings, the Bistro Burger combines garlic aioli spread and arugula to create a taste that's fresh and delicious. An Angus patty topped with melted cheese provides the savory element that burger enthusiasts crave, and two toasted buns make the sandwich complete. All that's left is a side of crisp french fries to make the Bistro Burger a fantastic eat.