Currently Reading:
PLU and Friends of 88.5 finalize sale of KPLU
PLU and Friends of 88.5 finalize sale of KPLU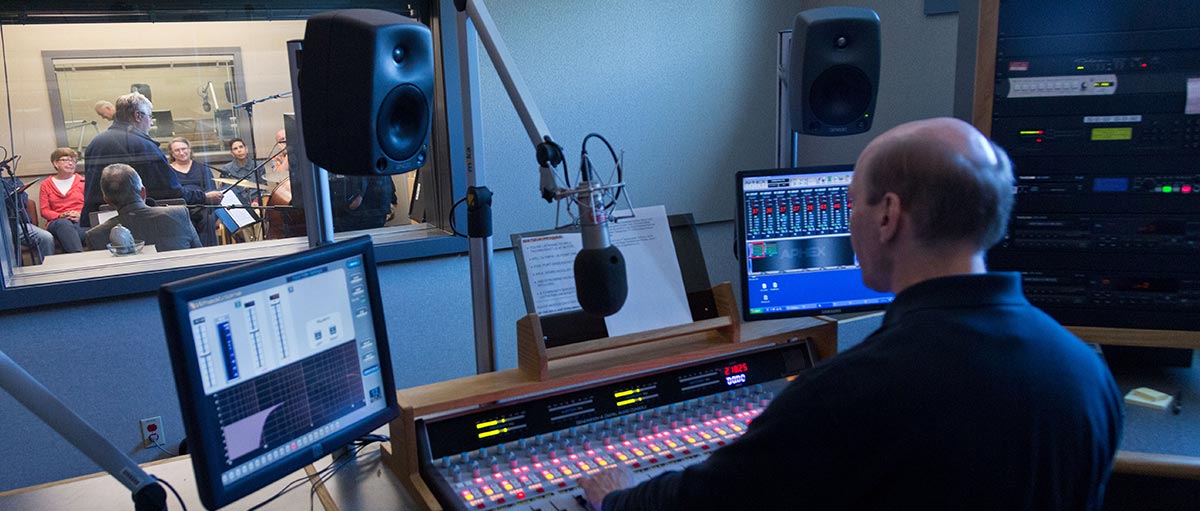 August 31, 2016
By Zach Powers '10
PLU Marketing & Communications
TACOMA, WASH. (August. 31, 2016)- The sale of KPLU from Pacific Lutheran University to Friends of 88.5 FM was finalized on Tuesday, August 30.
Friends of 88.5 FM, a 501(c)(3) not-for-profit organization formed to preserve the local National Public Radio affiliate, officially took ownership of KPLU at 12:00 a.m. on Wednesday.
In a sale approved earlier this month by the Federal Communications Commission (FCC), the station and its assets were purchased for $8 million: $7 million in cash plus $1 million of underwriting announcements to be provided to PLU over 10 years.
PLU has placed the cash in the university's endowment to fund student scholarships, and the underwriting announcements will be used to raise awareness about educational and arts events on campus.
As part of the agreement, Friends of 88.5 FM will continue to use broadcast and office space in the Martin J. Neeb Center on the PLU campus and KPLU's broadcast equipment in Seattle and Tacoma, at no cost, through June, 2019. It will also take ownership of all KPLU translators and transmitters. The community group will retain all KPLU employees, including the 14-member independent local news team.
"We are very proud to have founded and supported for 50 years such a beloved and award-winning public radio station here at PLU," said PLU President Thomas W. Krise. "We wish the station the best of luck as it begins this new era, and we are confident that it will continue to serve as one of the Pacific Northwest's exemplars in public broadcasting."
The station, which announced earlier this month that it will change it's call letters to KNKX, will now be governed by the Friends of 88.5 FM Board of Directors with input from a Community Advisory Council.