Currently Reading:
University Conference launches the 2016-17 academic year, a time dedicated to powerful introspection institution-wide
University Conference launches the 2016-17 academic year, a time dedicated to powerful introspection institution-wide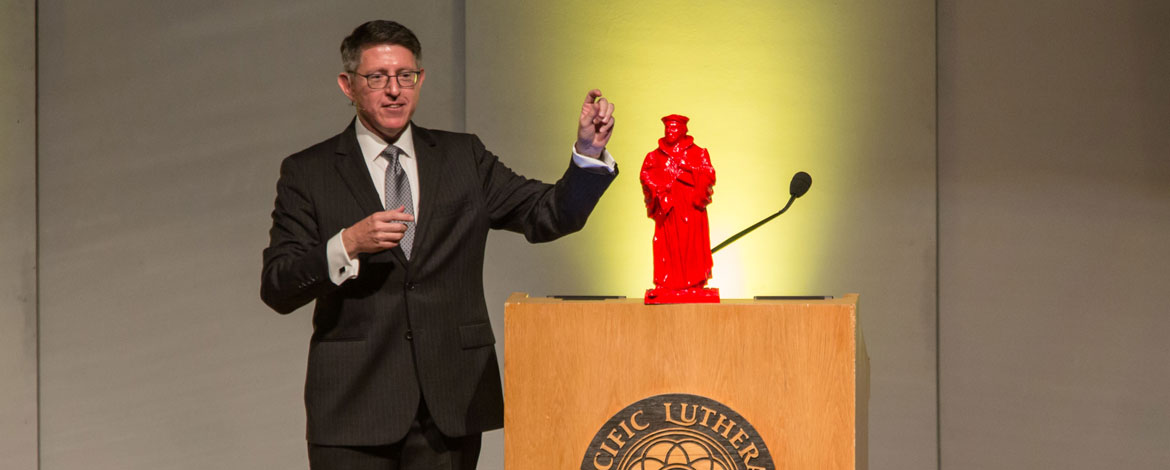 September 1, 2016
By Kari Plog '11
PLU Marketing & Communications
TACOMA, Wash. (Sept. 1, 2016)— University Conference launched the beginning of fall semester at Pacific Lutheran University on Wednesday, setting a powerful tone for the 2016-17 academic year.
President Thomas W. Krise delivered his annual state of the university address before a crowd of faculty, staff and administrators, underscoring the importance of moving PLU from a place of welcoming to a place of belonging.
His speech unveiled the Listen campaign, an institution-wide effort to create a true, authentic sense of belonging for students of all backgrounds — regardless of race, ethnicity, sexual orientation, gender identity, faith background, no faith and more.
Additionally, among other insights regarding upcoming campaigns and goals for the institution, Krise stressed the importance of intentionally embracing the idea of integrated education. In other words, a "both-and" approach to educating students with a focus on service learning and community engagement that equip students to create a better world beyond campus borders.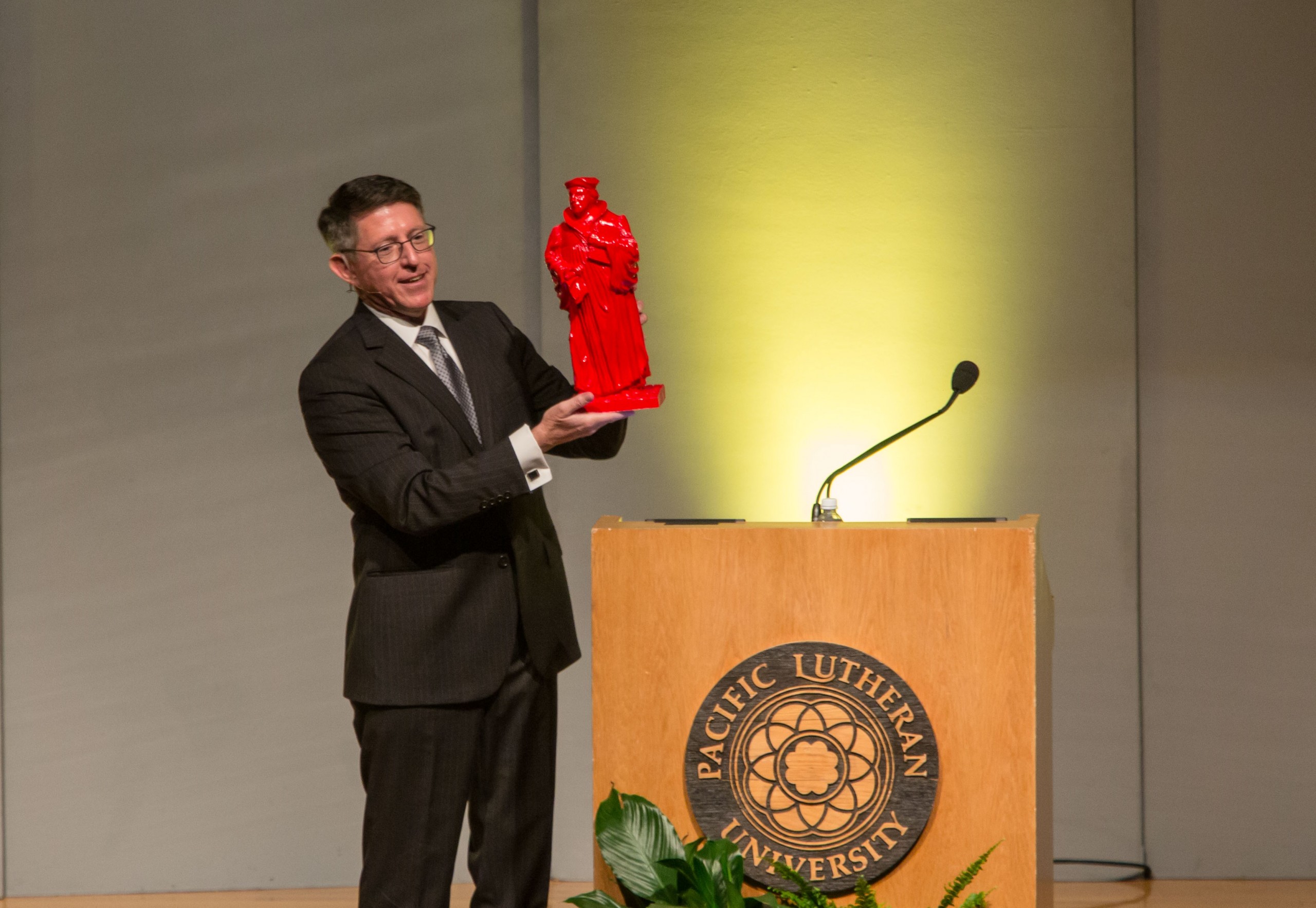 President Krise introduced Re•forming, a yearlong series dedicated to marking the 500th anniversary of the Lutheran Reformation. In October, as part of the effort, PLU will hide 21 statues around campus with interesting facts about Martin Luther, who started the Reformation with his famous Ninety-Five Theses. Re•forming will culminate Oct. 31, 2017, the milestone anniversary of Luther's revolution.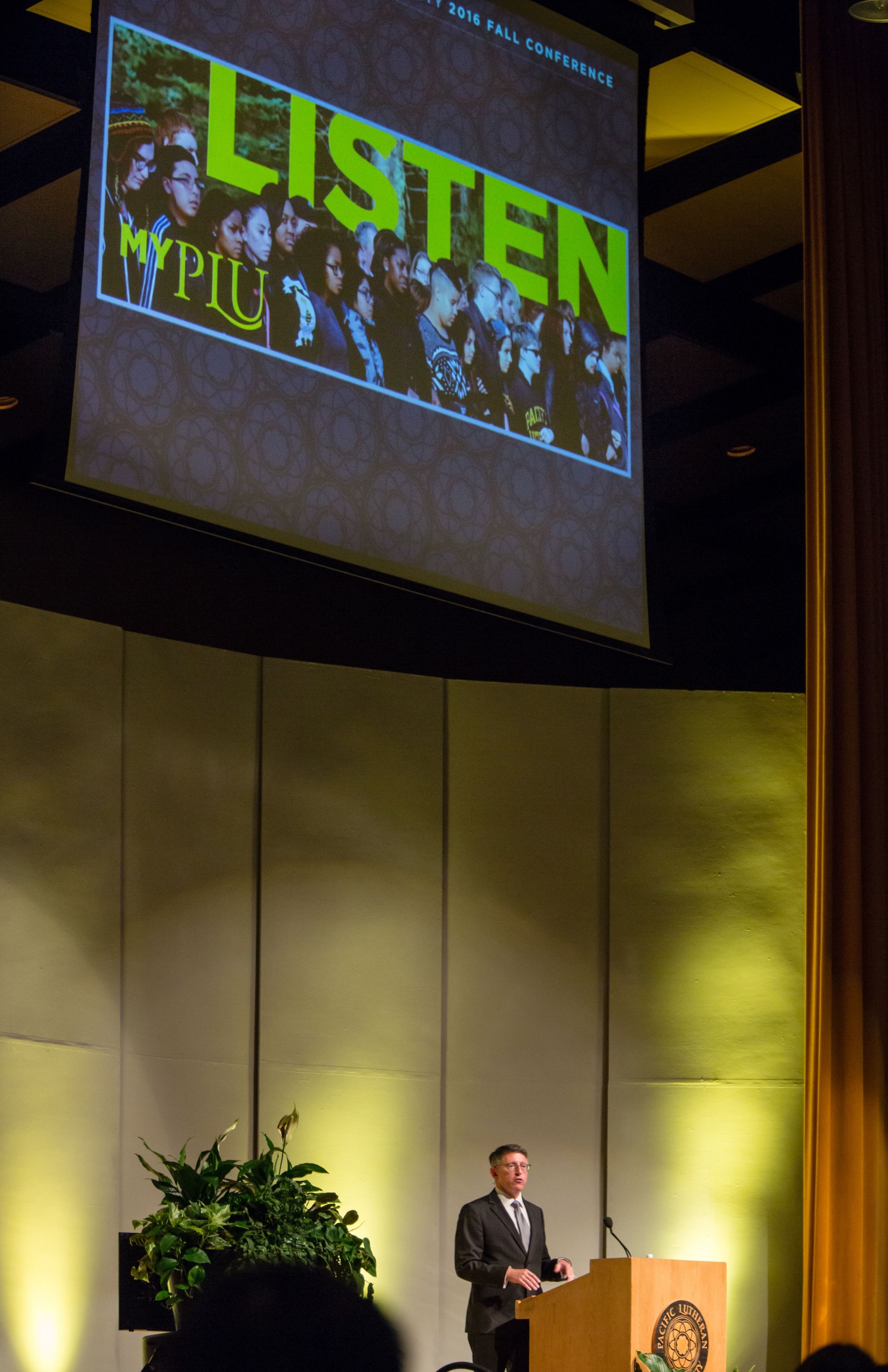 President Krise opened up to faculty and staff at University Conference about PLU's need for a true, authentic sense of belonging for all students. He shared four videos as part of the Listen campaign, addressing the questions:
How do you listen?
How do you respond?
What do you need in the classroom?
How do we create true belonging?
Together, 16 members of the PLU community — students, alumni, faculty and staff — share their stories and experiences confronting and coping with microaggressions, white privilege and other issues under the umbrella of institutional racism. For more information, visit www.plu.edu/listen.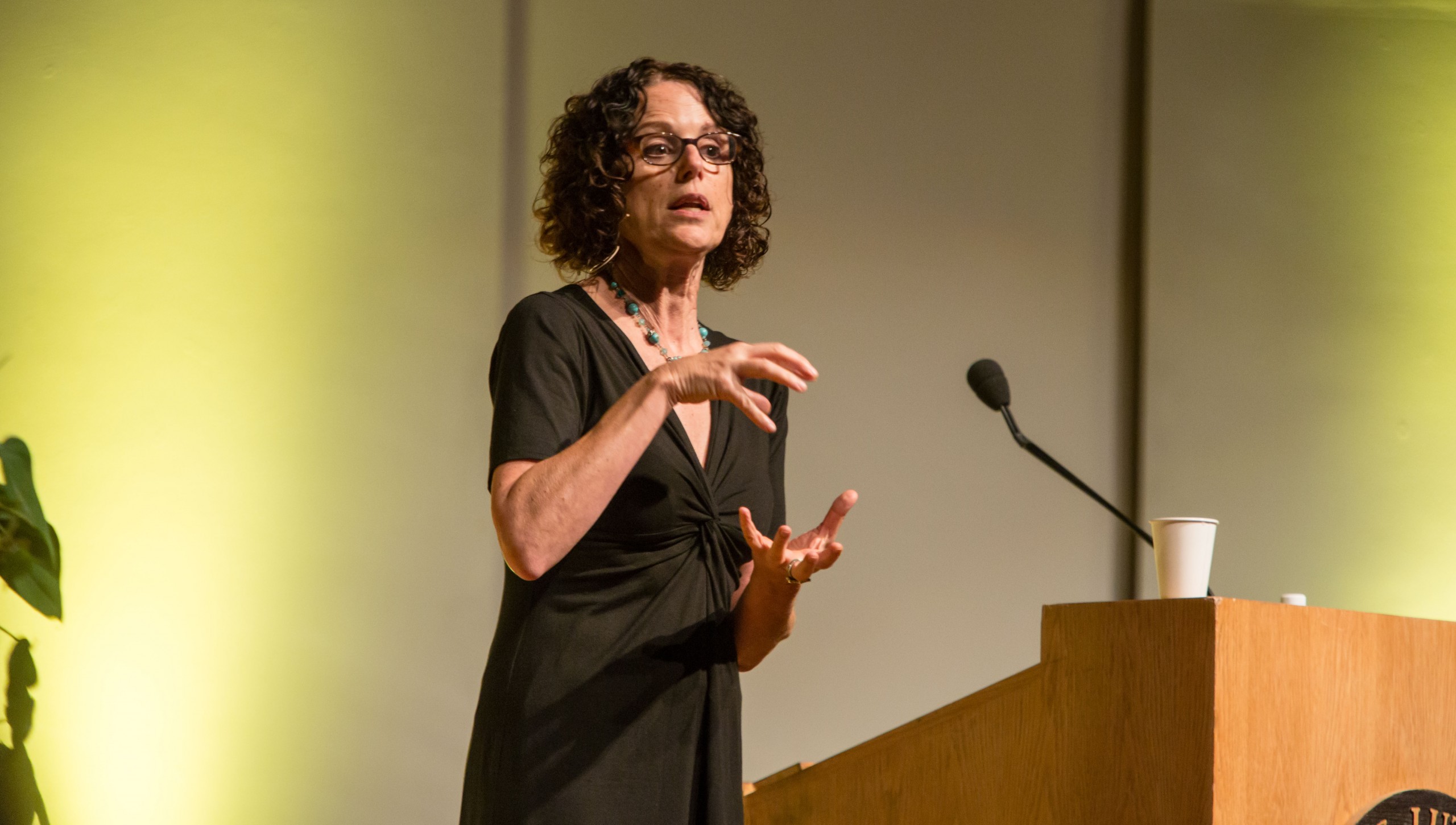 Robin DiAngelo, Ph.D., presented to a packed audience in Olson Auditorium during Wednesday's conference. She followed up the president's call to action for widespread belonging with an honest look at whiteness in our society. She created a space for faculty and staff to confront their own whiteness and reflect on how white privilege impacts people of color at PLU and beyond.