Currently Reading:
PLU's Whiteneck and Smith Global Peacebuilding Award helps Lutes independently work abroad on humanitarian efforts
PLU's Whiteneck and Smith Global Peacebuilding Award helps Lutes independently work abroad on humanitarian efforts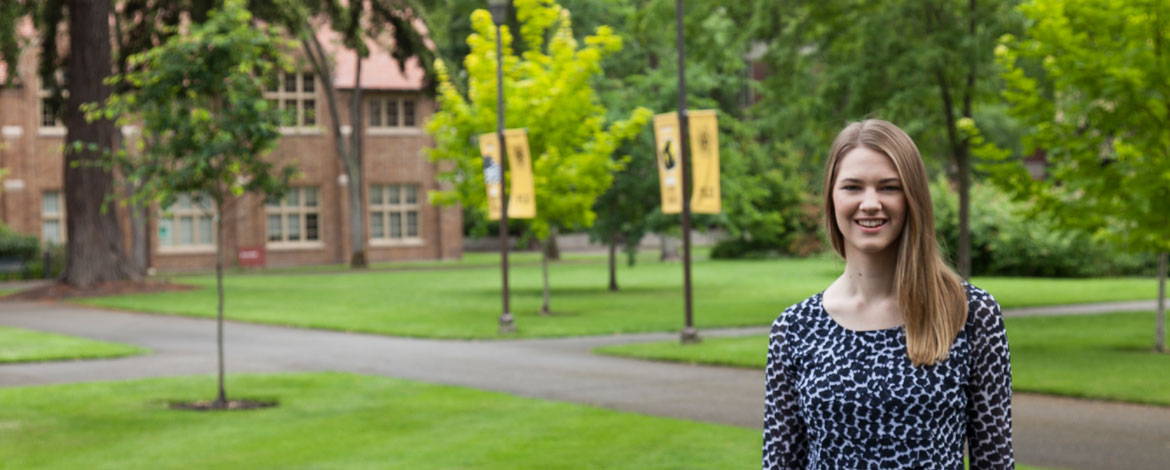 September 20, 2016
By Kari Plog '11
PLU Marketing & Communications
TACOMA, WASH. (Sept. 20, 2016)- This summer, Taylor Bozich '17 affirmed what she long assumed to be true about humanitarian work — it isn't easy. She also reaffirmed that's exactly the kind of work she wants to do after graduating from Pacific Lutheran University.
Bozich gained the first-hand experience needed to draw that conclusion thanks to the Whiteneck and Smith Global Peacebuilding Award, which funded her internship with World Vision in Washington, D.C. She was one of two recipients of the award during the 2015-16 academic year.
"I learned that development and humanitarian aid is really, really messy and highly political, regardless of how you're involved with the system," Bozich said. "I also learned that people's intentions are generally really good."
Her counterpart, Nathaniel Hansen '16, is working in an orphanage in Ghana until the end of November, helping with the nonprofit's economics and outreach.
The Global Peacebuilding Award was founded six years ago. Originally, the program was meant to accompany a master's program in peacebuilding. When that program didn't come to fruition at PLU, the money was still there and the award was born.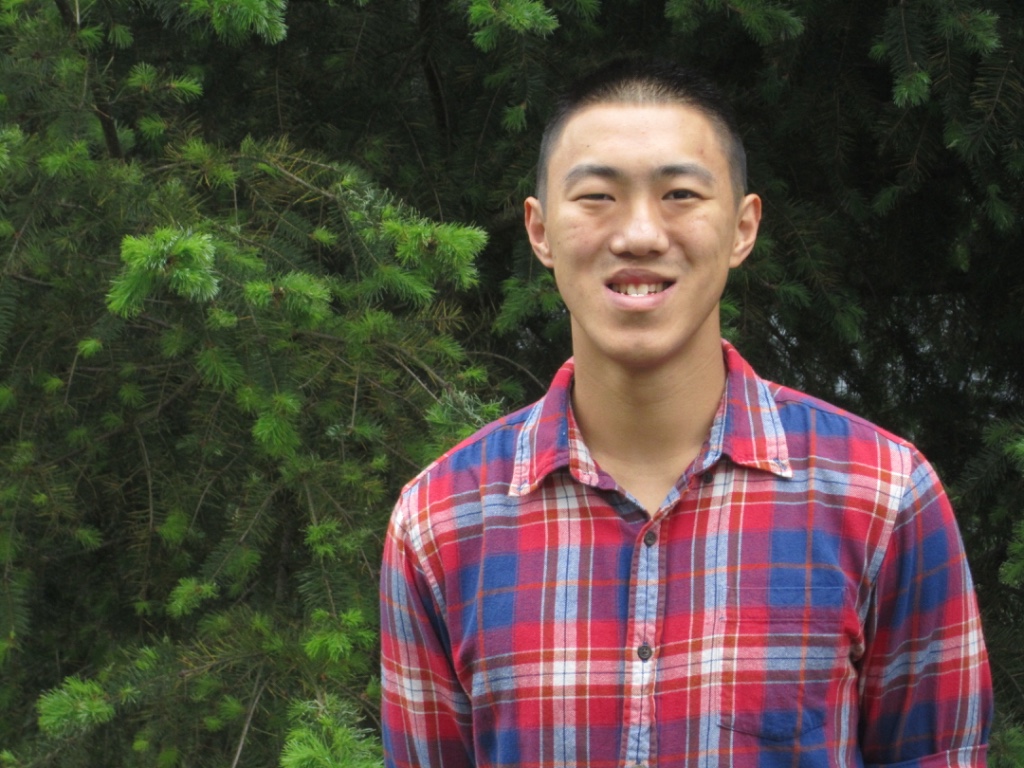 It's funded by an endowment from Generations for Peace, a nonprofit dedicated to peacebuilding at the grassroots level.
Students who pursue majors or minors in a social science discipline or global studies — or those who are International Honors students — are eligible. The program provides funding for overseas internships or service projects, as well as domestic programs with an international focus. The work must directly contribute to international peacebuilding.
Opportunities range from humanitarian aid to the development of dialogue, economy or democracy abroad. Timeframes on these opportunities range from two months to a year. Each awardee is responsible for completing a post-program report, while students working longer send quarterly updates.
Applications are available now for interested students. Applicants are strongly encouraged to consult with Priscilla St. Clair, award director and global studies chair, to obtain an application form and learn more about eligibility.
"We want people to be passionate and want to make the world better," St. Clair said.
The focus on passion makes these students stand out, St. Clair said. The opportunities are also practical. The focus isn't on learning or research, St. Clair noted, though both often result. Instead, the focus is completing tangible work.
"This is about getting people to go out and do something," St. Clair said. That's unusual for an undergraduate experience, she added. Typically, that type of work is done during graduate studies.
Students chosen for the program must have a 3.0 GPA. They also need to know how to thrive outside the classroom and build cross-cultural relationships.
Often the award is given to seniors for post-graduate work. However, some juniors have been considered, such as Bozich. The program is aimed toward self-starters with global experiences.
"They're jumping into the deep end of the pool. But the students who do this are ready for it."
- Priscilla St. Clair, award director.
"They're jumping into the deep end of the pool," St. Clair said. "But the students who do this are ready for it."
Award amounts vary. The highest so far has been $3,500. The lowest hovered around $700. Sometimes three awards are given, other times only one. The work is often done abroad, but domestic opportunities are acceptable so long as they have an international scope. Applications may be accepted as early as the fall, but all are due by March 10.
"It's good for students to start planning early," St. Clair said.
A primary goal of the program is to foster a generation of people who will serve as proponents of peacebuilding. It helps students find their niche in the field, St. Clair said, and refine the track they take to fulfill their vocation.
"(The students) do gain a deeper appreciation for complexities and the roles that the people in the community play," she said, including recognizing that it isn't their role isn't to drop into international communities to save people. It's to listen and help, she said.
"(Students) are profoundly impacted by whatever they did," she said.
Bozich, a global studies and biology double major, completed her public health internship in August. She spent two months over the summer living in D.C., assisting with program development and grant writing, as well as learning about the politics surrounding humanitarian work.
She said her experiences underscored her passion for a future in public health.
"This internship definitely re-instilled the passion in me to work with women's health and children's health," Bozich said. "It was a really powerful experience."
Bozich stressed that the peacebuilding award is the sole reason she was able to do the work, and she feels fortunate for the opportunity.
Hansen, who majored in economics before graduating in May, had worked with the orphanage where he's currently working while studying abroad in Ghana. Hansen was adopted himself, so he said he has a personal affinity toward orphanage work.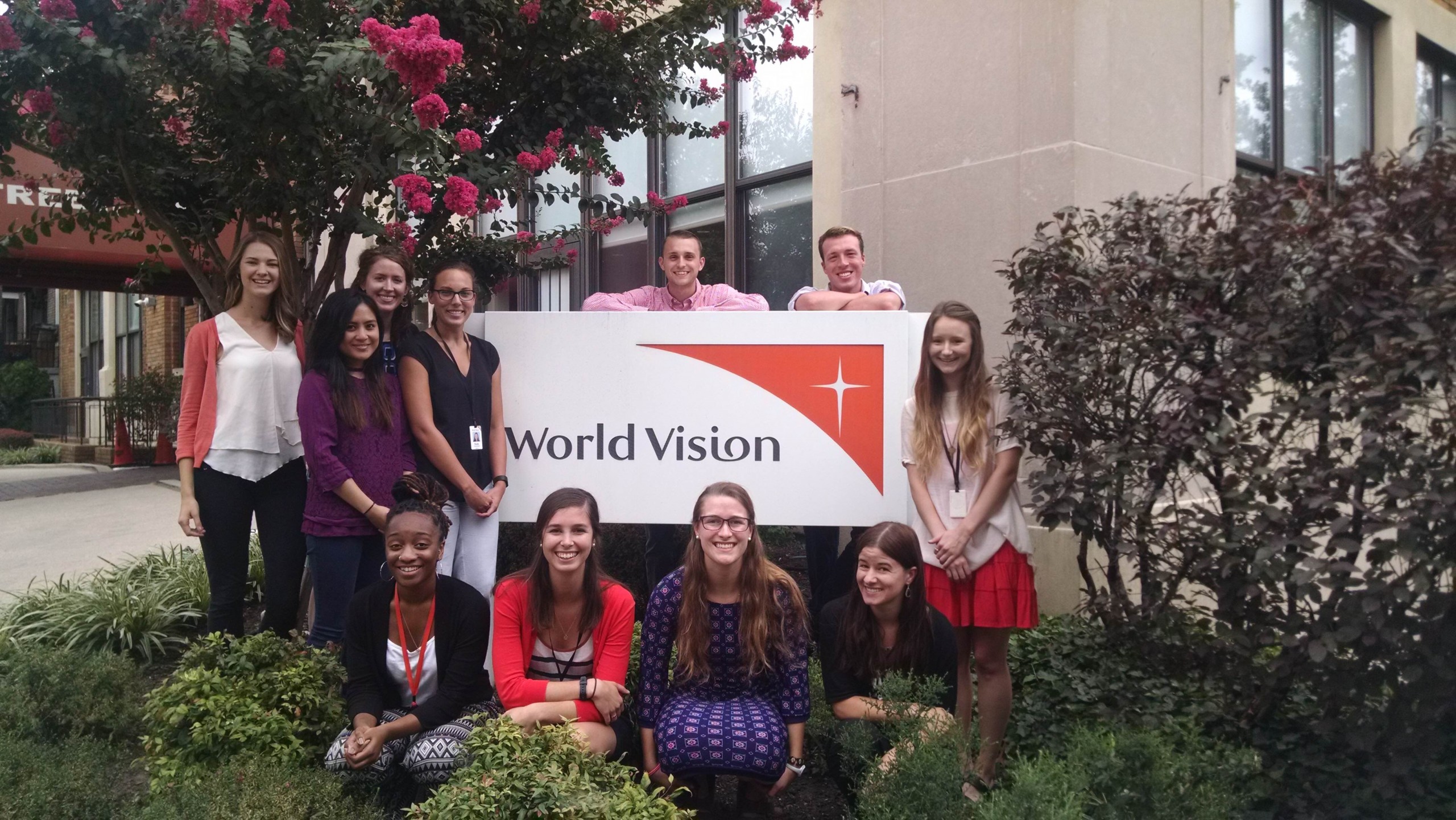 The peacebuilding award isn't as well know as some others, Hansen said, but people shouldn't overlook it. "It gives them the opportunity to do good work," he said.
Courtney Lee '16 completed her internship with the Bureau of Educational and Cultural Affairs in Washington, D.C., part of the U.S. State Department, in fall 2015. It was unpaid, so she needed to find a way to pay for housing, food and other expenses in the nation's capital.
Before earning her degrees in global studies and Chinese studies, Lee received class credit for the internship and also took a Chinese class at the local community college.
Her Gateway study away program in Chengdu, China, in fall 2014 spurred her interest in foreign service.
"China sparked my passion," she said, "but living in D.C. drove the passion."
Sonja Schaefer '16, who studied economics and Chinese studies at PLU, said the award allowed her to work at the International Law and Policy Institute in Oslo, Norway. She worked with the think-tank to figure out where money is flowing in and out of countries illegally.
"This award enabled me to go. I couldn't have gone otherwise," Schaefer said. "It allowed me to take that summer and do large-scale peacebuilding work. I hope more people continue to apply for it. You can really craft it to be your own project. It can be so individualized."
Call for applications: Whiteneck and Smith Global Peacebuilding Award
Students interested in applying for the opportunity may contact Priscilla St. Clair, Ph.D., or Ami Shah, Ph.D., for eligibility information and an application form. Applications are due by 4 p.m. March 10, but early applications are strongly recommended. Email St. Clair at stclairp@plu.edu or Shah at shahav@plu.edu. The award is funded by the Generations for Peace Endowment.