Currently Reading:
Lutes give back to community, troops ahead of Thanksgiving
Lutes give back to community, troops ahead of Thanksgiving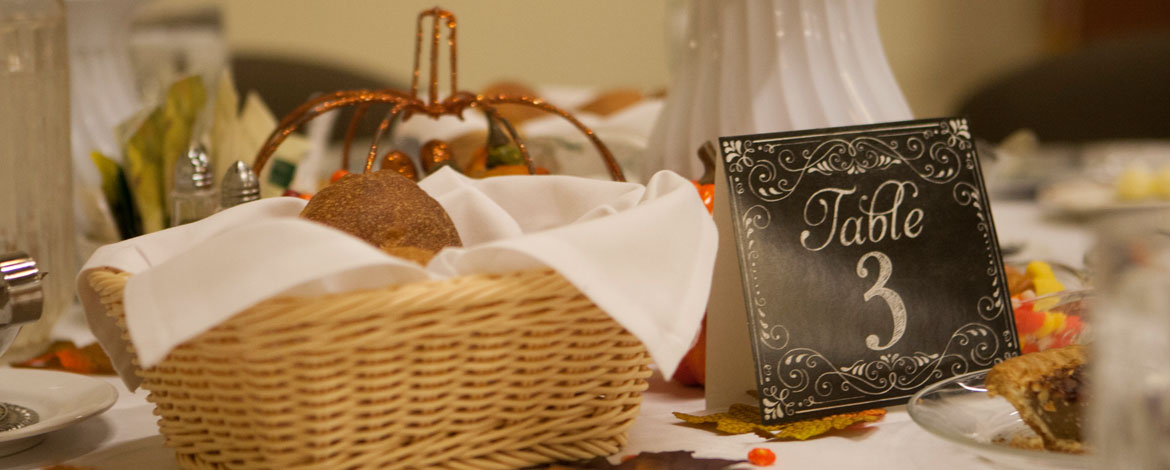 November 17, 2016
By Erin Baker '19
PLU Marketing & Communications
TACOMA, WASH. (Nov. 17, 2016)- Thanksgiving break is right around the corner. Pacific Lutheran University students are ready to go home, spend time with family and eat a nice home-cooked meal.
But PLU's service-based nursing club, Delta Iota Chi, has a way for students to help those in the community who may not have a home or a meal waiting for them on Thanksgiving Day.  
During the holidays, some families in the Parkland community worry about putting food on the table. Each year, Delta Iota Chi works to organize the Thanksgiving Basket Drive for community members. They collect Thanksgiving baskets, which include items such as turkeys, potatoes, butter, stuffing and even cooking items such as foil pans.
After collecting all the items, baskets are assembled and donated to local agencies to distribute the food, or club members pass out the baskets door to door. Each nursing cohort also may add additional items, such as gingerbread houses or cinnamon rolls.
"Everyone in that group wants to contribute," August Mendoza '18, president of Delta Iota Chi, said. "It makes you feel good."
Student groups around campus participate in the drive, headed by coordinator Ciani Torres '17, from students in the biology department to members of the PLU Dance Team. One main goal of Delta Iota Chi this year is to get more students involved with the drive. The club has raised money through online crowdfunding, but it's interested in gaining more support.
"We're trying to make it a campus-wide event and not have it focused on the School of Nursing," Mendoza said. "It's a huge deal. The more support we have, the better it would be."
Other opportunities for students to get involved include the sock drive organized by the university's Fellowship of Christian Athletes in support of the Tacoma Rescue Mission, and the PLU's men's basketball tournament on Nov. 25 and 26 in Olson Gymnasium. Tickets cost five dollars, and the money raised will support the Make-A-Wish Foundation.
Another campus Thanksgiving activity is Operation Thanksgiving Dinner, hosted by the Association of the United States Army and PLU.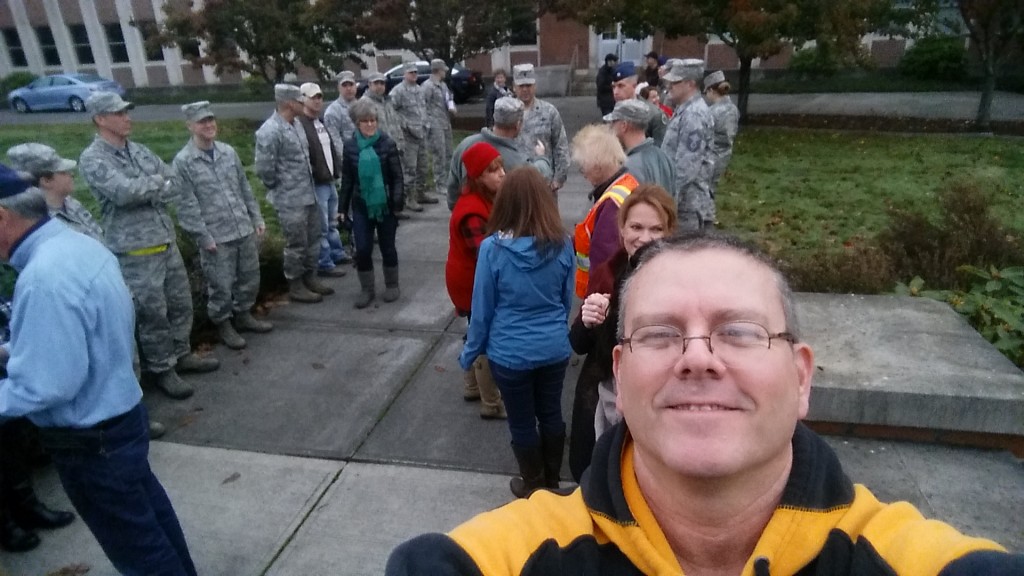 The event, in the Anderson University Center the day before Thanksgiving, will welcome soldiers who are waiting to be assigned to their duty stations.
"They're missing family, they're missing out on a normal part of their traditional lifestyle," said Michael Farnum, PLU's director of military outreach. "We want them to know that we appreciate the sacrifice. We care about them and we welcome them into the community."