Currently Reading:
The Mast wins Apple Award in NYC for best student newspaper
The Mast wins Apple Award in NYC for best student newspaper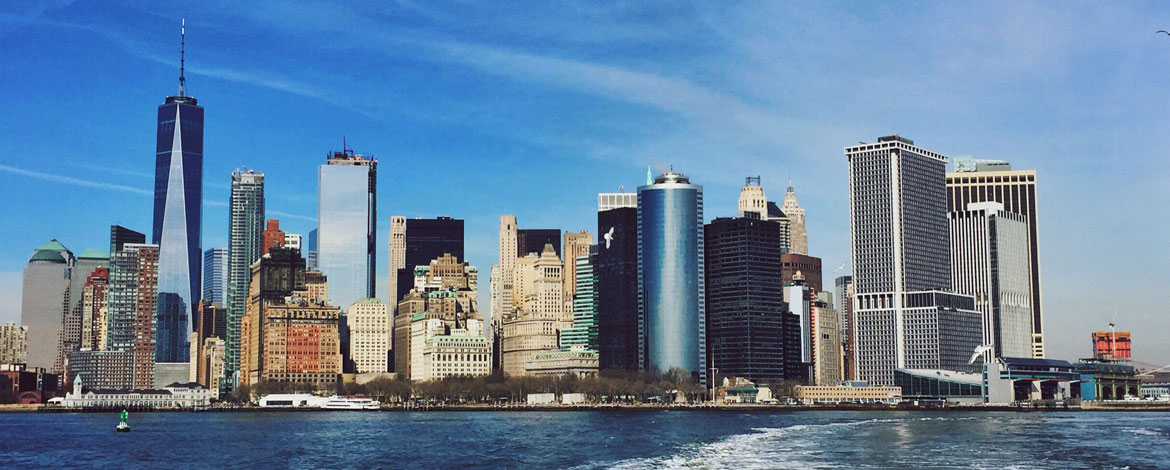 April 6, 2017
By Brooke Thames '18
PLU Marketing & Communications
TACOMA, WASH. (April 6, 2017)- I love souvenirs. So, when I traveled to the College Media Association spring conference in New York City, I had to snatch up as many "I Love New York" keepsakes as I could. T-shirts, stickers, mugs — you name it, I bought it.
But my favorite souvenir from New York is the CMA 2017 Apple Award for "Best Newspaper," presented to The Mast for journalistic excellence in the category for schools with fewer than 5,000 students.
WE WON!!!! BEST NEWSPAPER! 🍎Go Lutes! @PLUNEWS #cmanyc17 pic.twitter.com/mVmHXHDU41

— Mast Media (@PLUMast) March 14, 2017
A total of 10 Pacific Lutheran University students traveled to New York last month to attend the student media conference hosted by the CMA, an organization that offers education, research and resources for student media members and advisors nationwide. For five days, we each got to delight in the two "conferencing" perks: education and adventure.
Our PLU group attended conference sessions geared toward fine-tuning our skills and inspiring our creativity. Students, advisors and professionals from all over facilitated conversations on everything from copy editing and design to critical reporting and journalistic ethics.
Outside the sessions, each of us conversed with student journalists from other universities across the country, exchanging advice and swapping newsroom stories.
When we weren't conferencing, we immersed ourselves in the city. We weaved through historic streets and roamed snow-covered Central Park. We posed with ancient Roman statues at the Metropolitan Museum of Art and stood face-to-face with Vincent van Gogh's "Starry Night."
When the night settled in, we reveled in the electronic glow of Times Square screens and indulged in pizza and cannolis in Little Italy.
Perhaps the most exciting part of our stay in New York was accepting the Apple Award. In a competition that welcomed student newspapers nationwide, The Mast ranked No. 1 out of three awarded slots.
The moment we won was explosive. Each of us rose from our seats to let out a celebratory scream, then rushed forward to receive the trophy — a surprisingly heavy red apple with a golden leaf.
The Apple, which now sits in The Mast office in the lower Anderson University Center, is the first the newspaper has won in its three years of CMA attendance. It's a symbol of the improvement our organization has achieved over this past school year. It's also a reminder of what The Mast can accomplish when its reporters focus on crafting a newspaper that not only informs, but also engages and cares for its community.
Out of all the mementos I brought home, the Apple is by far my favorite souvenir from New York City.
Brooke Thames is editor-in-chief of The Mast.