Currently Reading:
PLU professor uplifts story of 'pink victims' in farewell lecture
PLU professor uplifts story of 'pink victims' in farewell lecture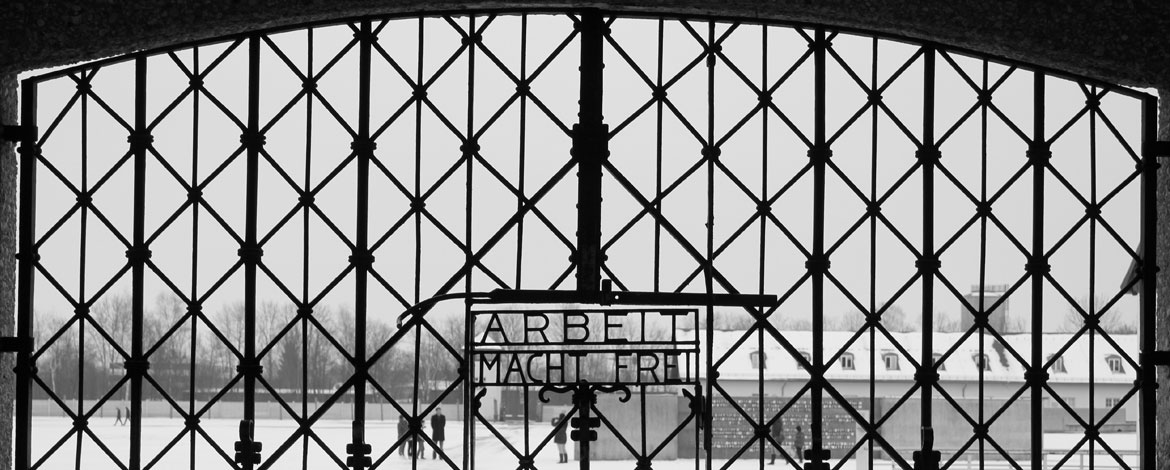 April 5, 2017
By Genny Boots '18
PLU Marketing & Communications
TACOMA, WASH. (April 5, 2017)- Professor of Religion and Chair of Lutheran Studies Samuel Torvend, Ph.D., '73 has spent his life studying religion and politics. "I wrote my senior thesis on religion and politics and I have never strayed from that," Torvend said.
The alumnus and longtime professor will be talking about, what else, religion and politics for his farewell lecture as the chair of the Lutheran Studies department. Torvend was appointed chair in 2011 by the Board of Regents, which created the department in an effort to study Lutheran history and heritage.
Torvend will present his final lecture, titled "Hitler's Pink Victims: Robert Oelbermann and the Persecution of Homosexuals in Nazi Germany," April 19 at 7:30 p.m. in the Scandinavian Cultural Center.
The inspiration for the lecture started in 1996, when Torvend visited the Holocaust museum in Washington, D.C. As a part of the permanent exhibit, visitors receive an identity card of someone killed during the Holocaust and Torvend got Oelbermann.

"He was a naturalist, a filmmaker and was a director of a youth group," Torvend said. "So I was intrigued by why he was put to death by the Nazis."
It was because he was gay. Oelbermann was one of many gay men who were tracked down by the Nazis and killed. Gay men were seen as effeminate and passive, therefore not good soldiers in the eyes of Nazis. They also could not reproduce to support an Aryan race.
"They were perceived as traitors to the nation," Torvend said.
Oelbermann was tracked down using a so-called pink list, which was compiled by German police forces during World War I. It identified anyone who "looked gay."
"And to me, this is a very interesting person and I thought it would be interesting to tell this story," Torvend said. "And he was a Lutheran, as well."
But for Torvend, the story goes beyond Oelbermann and the events of the Holocaust.
"It's not just about a Lutheran man persecuted by the Nazis in the 1930s and 40s," Torvend said. "It's also about the memory of that person, which asks us 'what do we think about that.'"
The current political climate is one reason Torvend wanted to share Oelbermann's story.
"I am well aware of the fact that we have people in office today who bring with them incredible hostility towards LGBT people," Torvend said.
Cue the political side of the religion-politics theme.
Growing up, Torvend's family was very politically active. His father was chair of the Lutheran Services in northern California when Ronald Reagan was governor. At one point, Reagan threatened to remove patients from state hospitals and expected religious institutions to care for them. Torvend's father drove to the capital to protest.
"The discussions around the family dinner table about the responsibility of government to the most vulnerable citizens stuck," Torvend said.
After the November election, Torvend and a group of ecumenical clergy from Pierce County issued a public statement of support for minority groups such as LGBT people, African-Americans, Muslims and Latinos.
For Torvend, this activist spirit and his farewell lecture connect back to PLU's mission.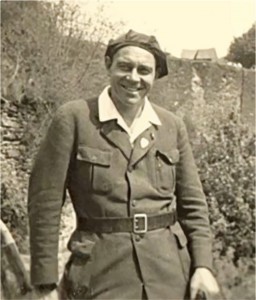 "I think part of our educational mission is to promote human and ecological flourishing," Torvend said. "And that means constant work and constant organizing."
And there is more work ahead for Torvend. Although he is stepping down as Lutheran Studies chair, he will continue to teach, finish a few books and his screenplay, which is all about — you guessed it — religion and politics.
"I am under orders from my spouse to work on my screenplay, which is my dissertation as a Hollywood epic or a Netflix serialized thing." Torvend said. "It's all about religion and politics."