Currently Reading:
PLU engineering student earns competitive fellowship
PLU engineering student earns competitive fellowship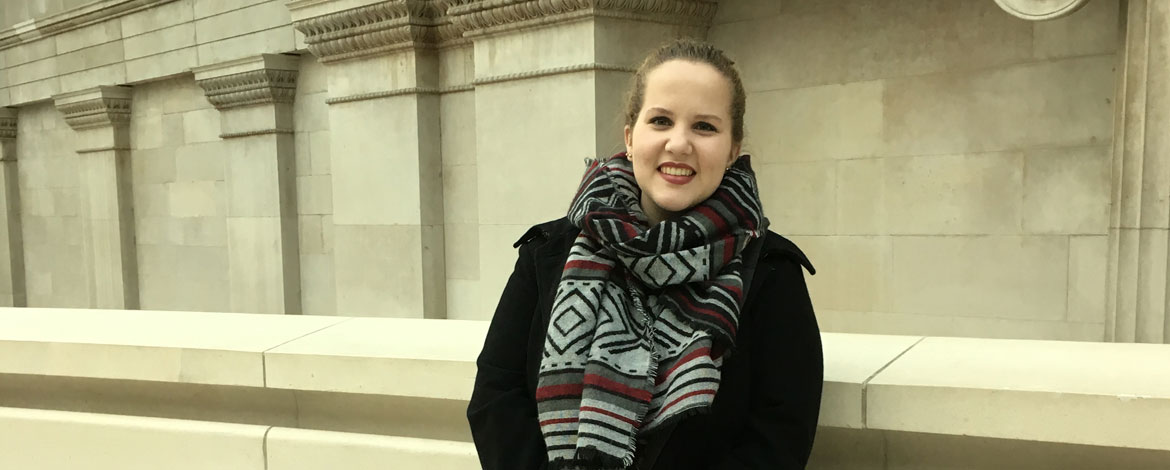 May 18, 2017
By Kari Plog '11
PLU Marketing & Communications
TACOMA, WASH. (May 18, 2017)- You could argue that Michele Anderson's head was in the stars when she chose to pursue an engineering degree.
"I've known that I want to pursue engineering for a long time now, due in part to my love of 'Star Trek' and all things related to space in science fiction," she said. "However, I knew that I wanted to also balance my pursuit of engineering with a liberal arts background."
So, Anderson chose Pacific Lutheran University. "This balance between liberal arts and STEM classes is what drew me to decide to do engineering at PLU," she said. 
And her hard work in PLU's dual-degree engineering program has paid off. She recently earned a competitive, full-tuition fellowship from Washington University in St. Louis, one of only two offered by the affiliate institution of PLU's program.
"I was shocked when I got the email notifying me," Anderson said. "I'm most excited to discover what engineering extracurriculars I'll be able to be a part of."
PLU partners with Washington University, as well as Columbia University in New York City, for its dual-degree engineering program, also known as 3-2 engineering.
The program provides students with the opportunity to combine a liberal arts education with rigorous study in the field. Students who complete the program earn two degrees — one from PLU and the other from an ABET-accredited engineering school. The total length of study is typically five years — three at PLU and two at a partner engineering school.
"
I want to be involved with engineering aspects of human spaceflight and human-centered design
."
- Michele Anderson
WUSTL broke standard practice for its Harold P. Brown Engineering Fellowship selection process, because of Anderson's "outstanding" application. Normally, one student per year is chosen from a nationwide pool, said Rich Louie, chair and professor of physics at PLU. Anderson is one of two students chosen this year out of 173 applicants from 92 institutions.
"Michele is an extraordinarily talented student who has excelled in a broad range of advanced courses in physics and mathematics," said Bill Greenwood, dual-degree program director at PLU. "We're delighted that she is one of this year's Harold P. Brown Engineering Fellowship winners."
The accolade marks the second time in eight years that a PLU student earned a fellowship from Washington University.
In 2009, PLU student Aaron Mosher '11 earned the full-tuition fellowship, the only awardee in the nation that year. Eric Brauser '10 also earned one of the half-tuition fellowships that year.   
Anderson is busy planning for her move to the Midwest. After WUSTL, she plans to go to graduate school for aerospace engineering, and eventually work for NASA or SpaceX.
"I want to be involved with engineering aspects of human spaceflight and human-centered design," she said. "I believe the capabilities and decision-making processes of people are assets in unpredictable situations like spaceflight, and even the most perfectly functioning automated or unmanned spacecraft can't replicate what people can do."