Currently Reading:
PLU to host public memorial for fallen sheriff's deputy
PLU to host public memorial for fallen sheriff's deputy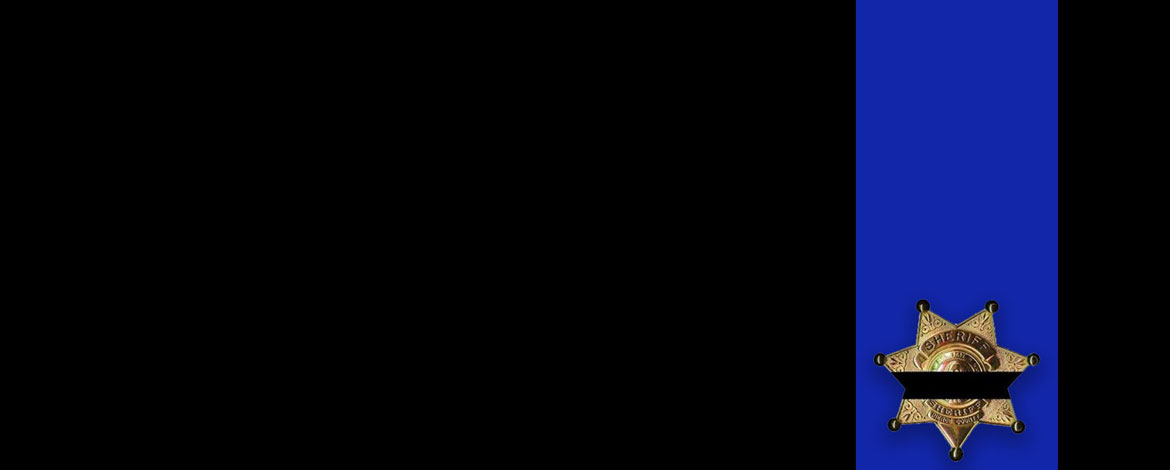 January 11, 2018
By Kari Plog '11
PLU Marketing & Communications
TACOMA, WASH. (Jan. 12, 2018)- Hundreds of community members are expected to attend a gathering at Pacific Lutheran University on Wednesday, Jan. 17, to celebrate the life of a Pierce County Sheriff's deputy who died in the line of duty.
A two-hour, public memorial for Deputy Daniel McCartney will take place at 1 p.m. in Olson Auditorium, located at 10th Avenue South and 124th Street South in Parkland. Public livestream viewing of the service also will be available in Lagerquist Hall and Eastvold Auditorium.
The campus community should anticipate a large law enforcement presence, as well as significant effects to parking and campus operations.  
McCartney died Sunday after responding to a drug-related armed robbery in the Frederickson area of Pierce County, according to The News Tribune. McCartney responded to the 911 call to find two masked intruders, who fled on foot and exchanged gunfire with the deputy. One suspect was found dead at the scene; another was arrested shortly after on unrelated warrants and faces charges in the crime.
McCartney was a 34-year-old Navy veteran. He was married with three young sons.
"We lost one of our best," Sheriff Paul Pastor said in a statement on social media. "I pray for the gracious blessings of strength and peace for his family and friends."
Anyone who wishes to donate to the deputy's family may do so at Tapco Credit Union locations or online through Crime Stoppers of Tacoma-Pierce County.
Below is information about security, access to buildings and parking leading up to and during the service.
Buildings used during the service: Olson, Lagerquist Hall in Mary Baker Russell, Eastvold Auditorium in Karen Hille Phillips, the Columbia Center, and CK Hall and Regency room in the Anderson University Center. Students, faculty and staff will be permitted to use these buildings. They must be prepared to show PLU identification and use the primary entrance of each building.
Parking lot and street restrictions: All lower campus lots will be used for the service. Students parked in Morken, Olson, Ivy and Columbia Center lots need to relocate by 5 p.m. Tuesday, Jan. 16. Students who are unable to move vehicles themselves are asked to have family or friends do so as soon as possible. Staff and faculty are encouraged to use upper-campus lots or street parking on Wednesday. Streets on lower campus will be closed that day. No parking will be permitted on the following streets from 5 p.m. Tuesday to 3 p.m. Wednesday: 124th Street South and 125th Street South (between Park Avenue South and Yakima Avenue South); 10th Avenue South and Yakima Avenue. Pierce County will post no-parking and road-closure notices for those days on Friday, Jan. 12. Students are strongly encouraged to move vehicles from the shoulder of the roads in these areas. The county may tow vehicles left on the shoulder after the notices are posted.
Lots available for staff and faculty on Wednesday: Nesvig, AUC, Library, Health Center, East and West Hauge, Northwest and Wheeler.
Lots available for students on Wednesday: Tingelstad fenced, Nesvig, Harstad, Library, Yakima and Wheeler. The restriction on Freshman Resident parking is lifted for Tuesday and Wednesday; Freshman Resident decals will be treated like other student decals.
"We lost one of our best. … I pray for the gracious blessings of strength and peace for his family and friends."- Pierce County Sheriff Paul Pastor
PLU previously hosted similar events, which drew several hundred attendees, for other members of the community killed in action. In 2012, the university opened its doors to honor the life of Margaret Anderson, a park ranger fatally shot at a checkpoint at Mount Rainier National Park.
And in 2009, the university invited people to campus following the tragic, nearby shooting of four Lakewood police officers: Sgt. Mark Renninger, Officer Ronald Owens, Officer Tina Griswold and Officer Greg Richards. Attendees watched the livestream of the massive memorial service that took place at the Tacoma Dome.
University officials appreciate the patience of community members as PLU helps honor the life of a respected member of the community. Questions about the service, parking and campus operations may be directed to Greg Premo, director of Campus Safety, at greg.premo@plu.edu or 253-535-8787.
Sheriff Pastor has praised the support shown by the community during this difficult time. He also challenges people to reflect on how we can take steps to reduce risks for law enforcement officers moving forward.
"There is a tremendous and heart-felt outpouring of concern and condolences over the loss of Deputy McCartney," he wrote on social media. "I appreciate and respect these expressions from throughout the community."