Currently Reading:
Presidential Medal of Freedom honoree William Foege '57 returns to PLU for annual Rachel Carson lecture
Presidential Medal of Freedom honoree William Foege '57 returns to PLU for annual Rachel Carson lecture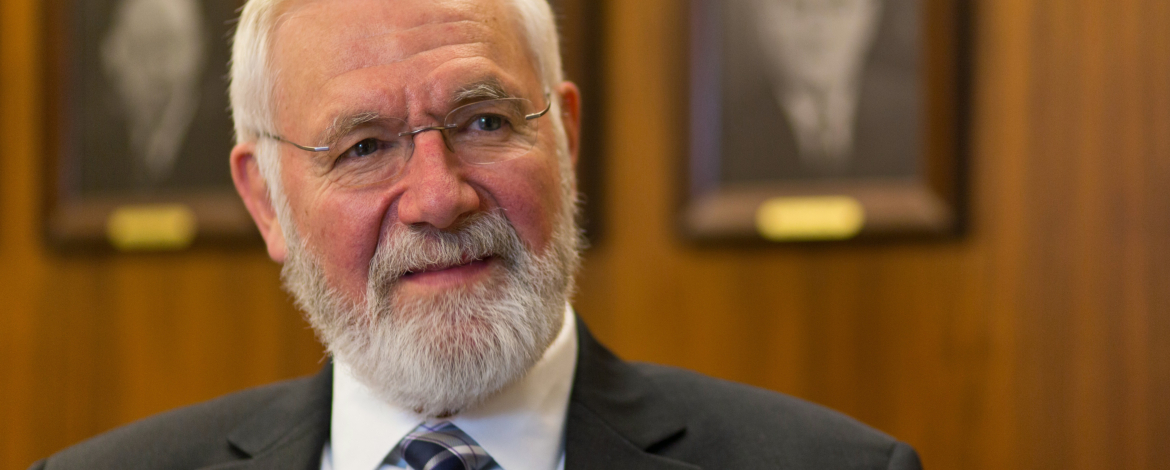 February 4, 2020
By Thomas Kyle-Milward
Marketing & Communications
TACOMA, WASH. (Feb. 4, 2020) — Pacific Lutheran University is pleased to announce that world health icon and distinguished alumnus Dr. William Foege '57 will return to campus to give the annual Rachel Carson Science, Technology & Society Annual Lecture on Feb. 20.
Foege, who received the Presidential Medal of Freedom in 2012, is a renowned epidemiologist and former Centers for Disease Control and Prevention Director who has served as global health advisor to the Bill and Melinda Gates Foundation and is best known for developing a ring containment deployment strategy for smallpox vaccinations in the 1970s — eradicating the deadly disease that up until that point claimed millions of lives per year.
"PLU is honored to welcome home Dr. William Foege, a public health champion whose groundbreaking work has done incalculable good around the globe," PLU president Allan Belton said. "He embodies this university's call for its students to live lives of thoughtful inquiry, service, leadership and care — for other people, for their communities, and for the earth."
Foege's presentation, entitled "Why to Avoid a Life Plan," will focus on the future implications of mankind's current actions — a fitting topic for a man dedicated to child health and preventative medicine.
"What are the things that we should be focusing on as threats to our very survival, and what are some of the most important things we could now do to reduce those threats and improve the future if humanity does survive?" Foege wrote. "You each get one lifetime to take those actions. What are the skills and the knowledge you should seek to shape your future and the world's future?"
Supported by a generous endowment from Dr. George L. and Helen B. Long, the Rachel Carson Lecture was established to bring leading experts in the fields of science and technology to campus to address the PLU community. Visiting scholars interact with PLU students and faculty in the classroom, and give a lecture on issues most important to today's society in the evening.
This year's event will take place on Feb. 20 at 7:30 p.m. in the university's Karen Hille Phillips Center for the Performing Arts. It's free and open to the public.