Currently Reading:
New J-Term job shadow program connects PLU students and alumni
New J-Term job shadow program connects PLU students and alumni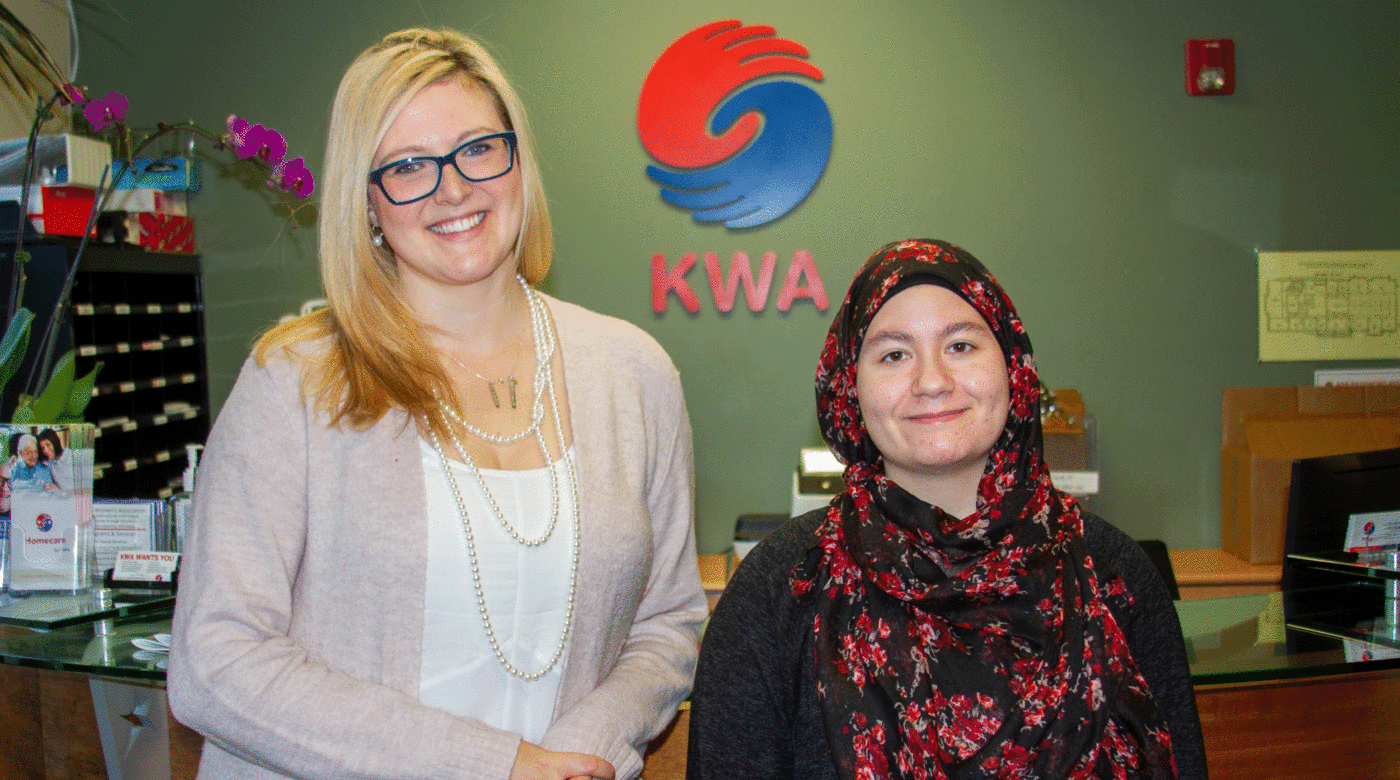 February 10, 2020
By Ernest Jasmin
Guest Writer for Marketing and Communications
TACOMA, WASH. (Feb. 10, 2020)- Pacific Lutheran University's Office of Alumni and Student Connections recently launched the J-Term Job Shadow Program, aimed at exposing students to professions they are interested in pursuing after graduation. From January 21 to 24, 40 students visited PLU alumni at businesses, nonprofit organizations and government agencies across the Seattle/Tacoma region.
"Alumni job shadow experiences can have really wonderful benefits for students," said Jessica Pagel, who serves as director of operations and virtual engagement in PLU's Office of Alumni and Student Connections. "Experiences like this help them build professional connections, learn about internship and job opportunities, learn about different industries, develop soft skills and increase their understanding of their own career goals."
Elli Pippin, PLU's assistant director for career and experiential learning, said the program was developed to further build connection opportunities between students and alumni in their field of interest. "They can be as short as a few hours," Pippin said. "It's a great way to get them exposed to the workplace."
The new pilot program was announced to all undergraduate students via email in the fall. The more than 100 students that expressed interest answered questions regarding the types of experiences they would hope to have. Program developers then used the school's new networking platform, LuteLink, and other resources to pinpoint alumni that would be an optimal fit to host them.
Alumni hosted students at a wide variety of local and regional employers, including businesses like Starbucks, Amazon and Kaiser Permanente, as well as nonprofit organizations and agencies like the Washington State Department of Ecology, Seattle Pro Musica and Crystal Judson Family Justice Center.
"That (variety) was reflective of the broad range of their interests," Pippin said. "Some students had really specific requests for the type of company that they wanted to shadow, and others knew the type of position but were open to any industry."
Natalie Nabass '20, a double major in religion and global studies, spent the day with the Korean Women's Association, a nonprofit organization that provides a variety of services to marginalized individuals throughout Western Washington.
"I wanted to do the job shadow specifically because I'm a senior, and I don't have a specific track or job planned out," Nabass said. 
Nabass met the agency's leaders and a few of their clients, gaining greater insight into KWA's mission. "This experience opened my eyes to what is out there, as long as you know where and how to look," she said. 
Stephanie Valenti '23 was one of three students who visited Tacoma-based VSG Marketing. "I'm not entirely sure what I want to major in," she said. "I'm majoring in communications, but I don't know where I'll focus yet."
However, spending time with one of the firm's designers may have helped clarify Valenti's path. The experience reminded her how much she had enjoyed studying graphic art in high school.
"When I was watching her, I was like, 'Oh wow, I really miss doing this,'" she said. "I recently spoke to my academic adviser, and I was telling him I really want to do studio art. This was a confirmation that, yep, that's what I want to minor in. I'm now a 1,000 percent sure.'"
"We were really excited to see the level of student interest for our first year," Pippin said. "We're hoping it will be an annual program every J-Term."
The second iteration of the j-term job shadow program will be formally announced this fall. Students are encouraged to schedule alumni job shadows throughout the year using LuteLink.