Currently Reading:
Lutes craft handmade face masks, donate them to community members
Lutes craft handmade face masks, donate them to community members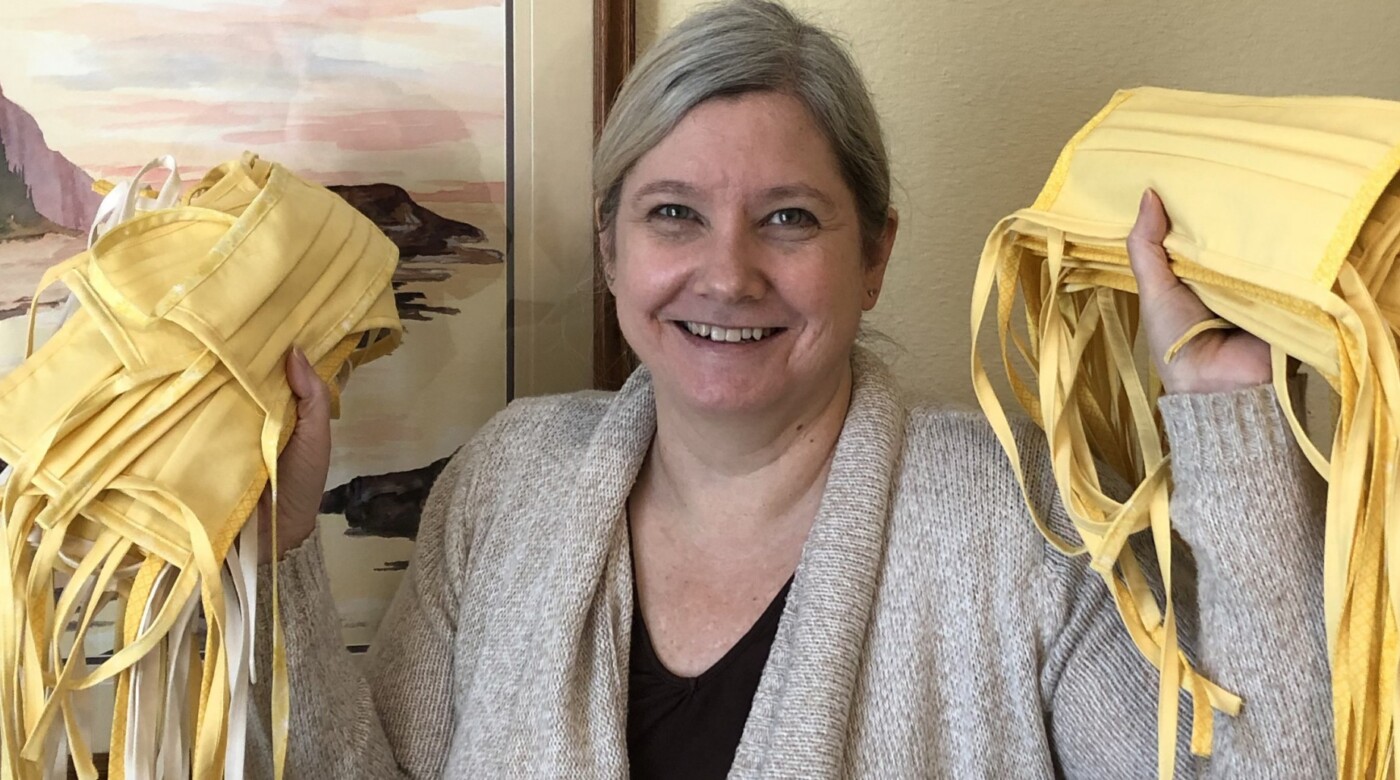 April 18, 2020
By Thomas Kyle-Milward
Marketing & Communications
TACOMA, WASH. (April 18, 2020) — Even before the Centers for Disease Control and Prevention recommended U.S. citizens use face coverings when in public, there was a national shortage of masks due to COVID-19 — so members of the PLU community have been stepping up and making their own.
PLU Costume Designer Kathy Anderson has been working with students Lilian Oellerich and Celeste Jessop to create over 10 dozen masks to distribute to PLU students and the essential staff that remain on campus.
"It's another great example how PLU Theatre and Dance contributes to the well-being of our campus community, and how PLU exemplifies care," department chair Tom Smith said.
The project has been an opportunity to keep busy for a good cause, Anderson said, but also a chance to find new purpose as the end of the semester looms.
"I think it has been good for all three of us," she explained. "Celeste and Lily are both graduating this year, and they have put their hearts and souls into their time as Costume Shop crew members. Considering that our Theatre and Dance season got cut short just five days before opening our huge musical, this gives us some sense of closure."
They aren't the only ones chipping in. Chair of the Faculty Michelle Ceynar has sewed almost 40 face masks, and Director of Operations and Virtual Engagement Jessica Pagel and husband Travis (I&TS Classroom and Event Technologies Team Lead) have been manufacturing plastic devices designed to make masks more comfortable to wear.
"Travis and I started printing these (devices) with our 3D printer that people can wear to hook their masks around so it doesn't rub behind their ears when they are forced to wear a mask all day," Jessica Pagel said. "We will probably work to get them out to folks in hospitals or nursing homes first … but then are happy to provide them to staff on campus."