Currently Reading:
PLU alumna is helping educators nationwide adapt to teaching from a distance
PLU alumna is helping educators nationwide adapt to teaching from a distance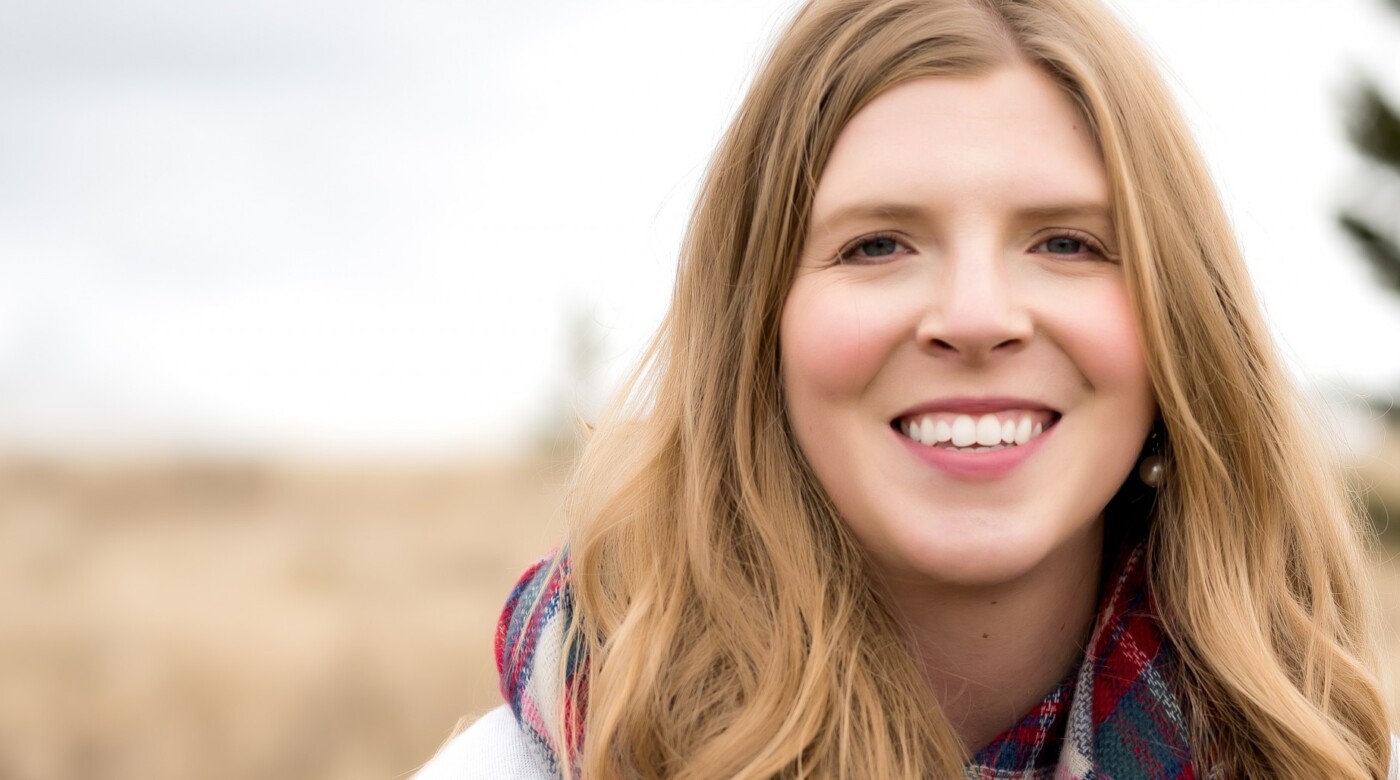 April 14, 2020
By Lisa Patterson '98
Marketing & Communications Guest Writer
TACOMA, WASH. (April 14, 2020) — Jessica Anderson '07 is hunkering down at home in Montana with husband Chris, kids Bryer and Jase, and Jethro the dog while working for an EdTech company supporting educators across the country as they transition to distance learning.
As manager of Learning & Development for Virtual Instructional Coaching, she already was virtually coaching school-based teachers and other instructional coaches. When schools began closing and teachers were thrown into distance learning because of the coronavirus, her expertise got a lot more relevant for the masses.
"My job in some ways has shifted a lot, but in other ways not at all. I am still working with my team to provide professional development for our instructional coaches, yet the content of that professional development has shifted to focusing exclusively on distance and virtual learning," Anderson said.
"This shift isn't outside of our wheelhouse. We've been providing virtual professional development for many years in blended and personalized learning and student-centered practices. However, where it's different is that we're now shifting our professional support for leaders, teachers and coaches to helping them get through this immediate shift."
We caught up Anderson, who was named Montana's Teacher of the Year in 2016, to learn more about how educators, students and parents across the nation are doing during this unprecedented time and to learn more about the challenges they are facing (well beyond some schools simply being closed).
PLU: Tell us about what you were doing this year before the COVID-19 pandemic hit.
Anderson: Before the pandemic, I was working on building out professional development for our 85 instructional coaches, getting ready to start a hiring round, and planning for the design and launch of new certification courses for our coaches. I was also working on finishing up my dissertation for a Ph.D. in Education and TA-ing masters courses for MSU-Bozeman.
PLU: As schools began closing to keep communities safe, how did your job transition?
Anderson: Although the educators we work with may have had other goals they were working on with their coach, those goals have now morphed into supporting them with distance and virtual learning. It's almost as if we're in first meetings with them all over again, trying to learn about their school community and the expectations their administrators have for them during this shift. As a company, we're doing our best to continue to support the educators we work with by helping them think about distance and virtual learning through an equitable lens, and to leverage empathy and relationships when working with teachers and students. These are things that are important all of the time, and especially important now.
PLU: You've been talking to dozens of educators these past few weeks. Are there some common emotions that many of them are feeling?
Anderson: All of my coaching participants have named "heartbreak" as an emotion they are feeling. They are sad and worried about the impacts of this pandemic on their communities, and their students and their families. They are also juggling the unknown — they don't know whether or not they will be returning to their classrooms this school year.
I know from my own experience how much work it takes to build the culture for online learning and to implement digital instructional strategies, let alone try to do it all in one week or less. It's like my teachers are trying to build a dam without instructions while water is flowing, and they don't have the equipment they need to stay safe during construction. It's a lot for them!
PLU: How are you and others helping educators and children in places that lack access to the technology and tools needed for effective distance learning? 
Anderson: Lack of access to technology and tools is a real struggle for many of the teachers we are working with. Educational equity, especially when it comes to access to technology and internet connectivity, is one of our biggest problems in education. To support our teachers in areas where kids lack access to technology, we try to get them to think outside of the box. For instance, one of my teachers is working on building out a habitat project where her students can watch TV to gather information, interview family members, and build a model using household supplies. She's hoping to hold phone conversations with her students to learn about their projects.
My kids' district is also a good example. They're making packets every two weeks and collecting the previous packet during the next packet pick-up. In their packets, they have a mix of normal assignments and a menu of activities they can choose from.
PLU: How big of a problem is access to tools?
Anderson: Yes, access to tools is an issue. However, I think a bigger concern is being able to connect using digital devices (internet connectivity). Many people have access to smartphones but don't always have access to high-speed internet. If there is internet connectivity and devices, teachers don't have issues with finding tools. There are so many digital tools to choose from for use in the classroom, many which are free right now. However, the biggest challenge is training teachers how to use them in student-centered ways, and training parents to support students in using the tools for learning.
PLU: In this time of uncertainty, fear, and darkness — what are some positives you see emerging in terms of education and the future?
Anderson: Educators are powerhouses! I've always known that teachers do amazing and innovative things on a daily basis when they are allowed to be the professionals they were trained to be, and their quick shift in instruction because of the pandemic has made that visible to individuals outside of the education community.
As a lover of technology and online education, I am really excited to see how the shift to distance learning impacts face-to-face instruction when teachers get back into the classroom. In instructional coaching, I know that if I can get a teacher to implement a strategy and experience the benefits and challenges, I am more likely to get them to try more. I believe distance learning will be the push that many of our reluctant adult learners need in order to incorporate digital models and instruction into face-to-face classrooms.
I also believe this pandemic is going to lead to ongoing conversations about education equity and the digital divide, and I foresee more money being used for technology infrastructure and for professional development on distance education.
PLU: Are you taking away anything from this experience that will change your old "normal?"
Anderson: It's good to slow down! I've been running a million miles per hour for the last four years. It has been really good to recenter myself, appreciate the important things in life, and reflect on what things I don't want to change when this pandemic is over.