Currently Reading:
PLU Regent and Virginia Mason Chief Nursing Officer Charleen Tachibana '77 Discusses Service, Leadership and Self-Care
PLU Regent and Virginia Mason Chief Nursing Officer Charleen Tachibana '77 Discusses Service, Leadership and Self-Care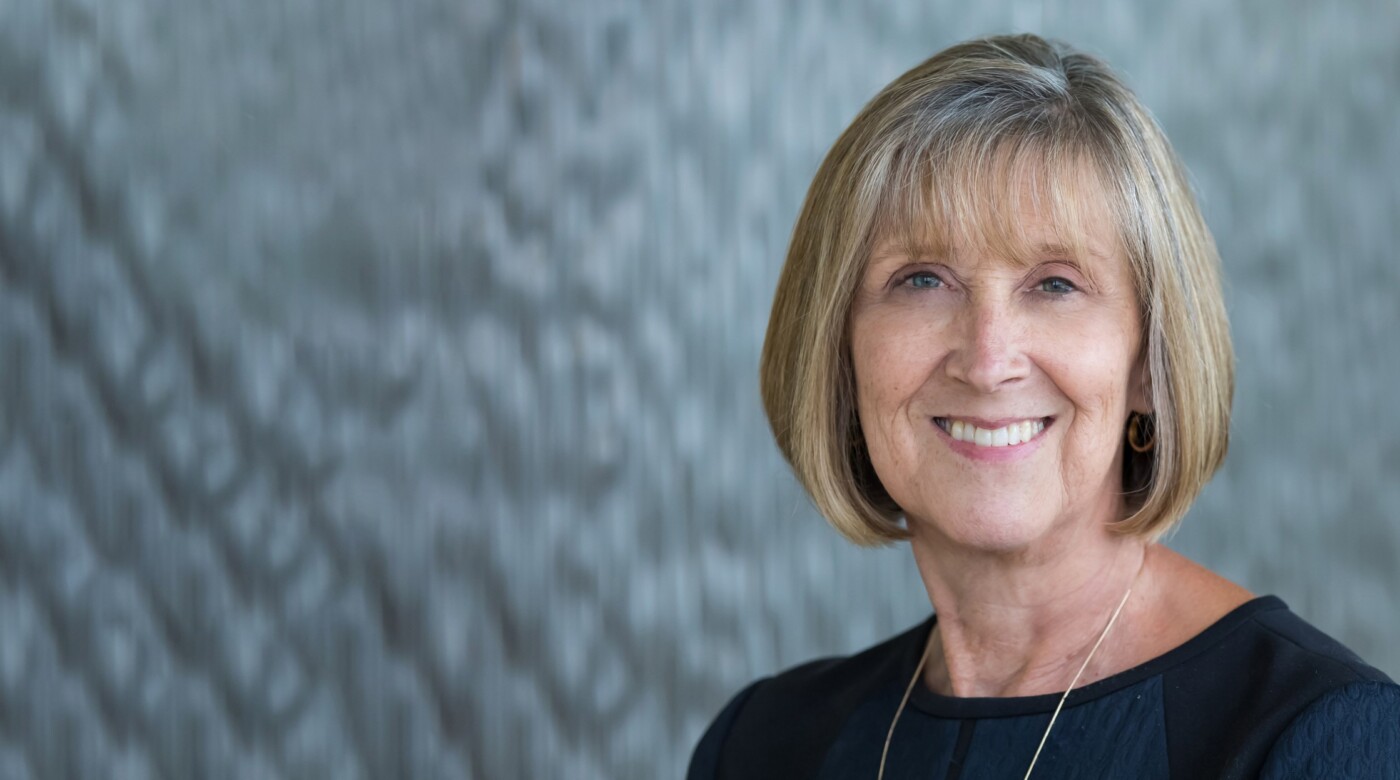 April 22, 2020
By Zach Powers '10
Marketing & Communications
TACOMA, WASH. (April 22, 2020) — As a senior vice president at Virginia Mason Health System, Charleen Tachibana '77 serves as the chief nursing officer and oversees the quality and safety of the Seattle-based hospital and healthcare nonprofit. We recently spoke to Tachibana, who also serves as a Pacific Lutheran University regent, about her role as a COVID-19 incident commander at Virginia Mason, leadership and self-care.
PLU: How would you describe your role at Virginia Mason?
Tachibana: My role is to look at all things related to quality and safety for patient care, clinical care across the system, and then also oversee the practice of nursing for the organization. We have about 1,200 nurses here, so it's oversight for that.
PLU: How do you go about that oversight and management?
Tachibana: A lot of that has to do with the practice of nursing, the standards of care that are delivered, the models of care, what nurses do in this organization, and how they collaborate with other members of the clinical team. I do a lot of work on watching nursing outcomes, so the patient outcomes that are sensitive to the care of nurses. Things like falls or pressure ulcers or infections are heavily impacted by the type of care nurses deliver.
PLU: What are some of the challenges that you've been focused on since the COVID-19 outbreak began?
Tachibana: When we began this a number of weeks ago, when the first patient hit Washington State, a lot of the types of care standards had to be developed. How we were managing patients, but also how we were managing staff, in order to keep them safe. The same for visitors and anybody else coming into the healthcare system. There's also a lot of coordination that takes place with external bodies: the Public Health Department, the Department of Health, the CDC and other agencies that are also mobilizing efforts around managing the COVID pandemic. So there's a lot of work internally dealing with the situation at hand, but also a lot of coordination externally.
PLU: Do you have a defined or special role in the management of the crisis?
Tachibana: We've had our incident command center up for eight weeks running and I serve as incident commander for this organization, along with two other individuals. I believe the three of us rotate that. And we're available seven days a week, 24 hours a day, to deal with whatever might come into play.
PLU: In your career in nursing and healthcare leadership, how would you describe how unprecedented this situation is?
Tachibana: I don't think we've had anything of this magnitude and of this type of intensity. We've had other types of unknown factors that have come in during my career. Like when the AIDS epidemic came in, it was unknown. It was slower and maybe didn't cause the same level of hysteria in such a concentrated period of time. We have significant challenges around shortages of PPE (personal protective equipment) and the lack of testing abilities. Just a lot of unknowns that vary from day to day, that then need to be addressed.
PLU: What do you think makes a good leader in a time like this? What have you been trying to demonstrate yourself, or what have you seen from those around you that you've been appreciative of?
Tachibana: I'm fortunate because I work with a really good team of colleagues. I think some of that needs to be calmness. A sense of hope and perseverance that we're going to find our way through this and we will emerge out the other side. Good listening skills. People who can hear different perspectives, and then actually have to land on a decision to move forward.  I think understanding and patience, everybody is very stressed, not only here at work with what we're dealing with but with what they're dealing with at home or other situations that impact life.
PLU: Are there particular activities or communities you find yourself leaning on to stay leveled and take care of yourself?  
Tachibana: Well, for my own self-care, I try to focus on the things that I am able to partake in and do. My husband and I continue to engage in that in our faith communities and continue with the livestreams of our church services. Also staying connected to the outdoors. The fact that it's spring and there's physical signs of new life and hope, I think is just really energizing for me. I try to get outside every day, and enjoy the beauty of this region and everything it has to offer us.
I've got grown kids, and so certainly we stay connected that way as well as with my parents, who I'm fortunate to still have living. And then my colleagues here at work are huge sources of support. Every morning we actually have a small team of us who brief together, and it's a safe and accepting space. When one of us is weary or a little more tired, another will step in and support.
I have tried to focus on all the love and beauty that is coming out of this as well. It's a horrid situation and it's tragic, but within that rises up so many signs of love and gratitude. I'm currently sitting here in the command center, and, for the last hour and a half, the big duty here is just distributing all the meals that are being donated from restaurants, and the gifts that are coming forward to support our staff and to show appreciation towards them. Those types of things are to be celebrated as well.