Currently Reading:
Answering the call: PLU nursing alum volunteers for COVID-19 testing unit transfer
Answering the call: PLU nursing alum volunteers for COVID-19 testing unit transfer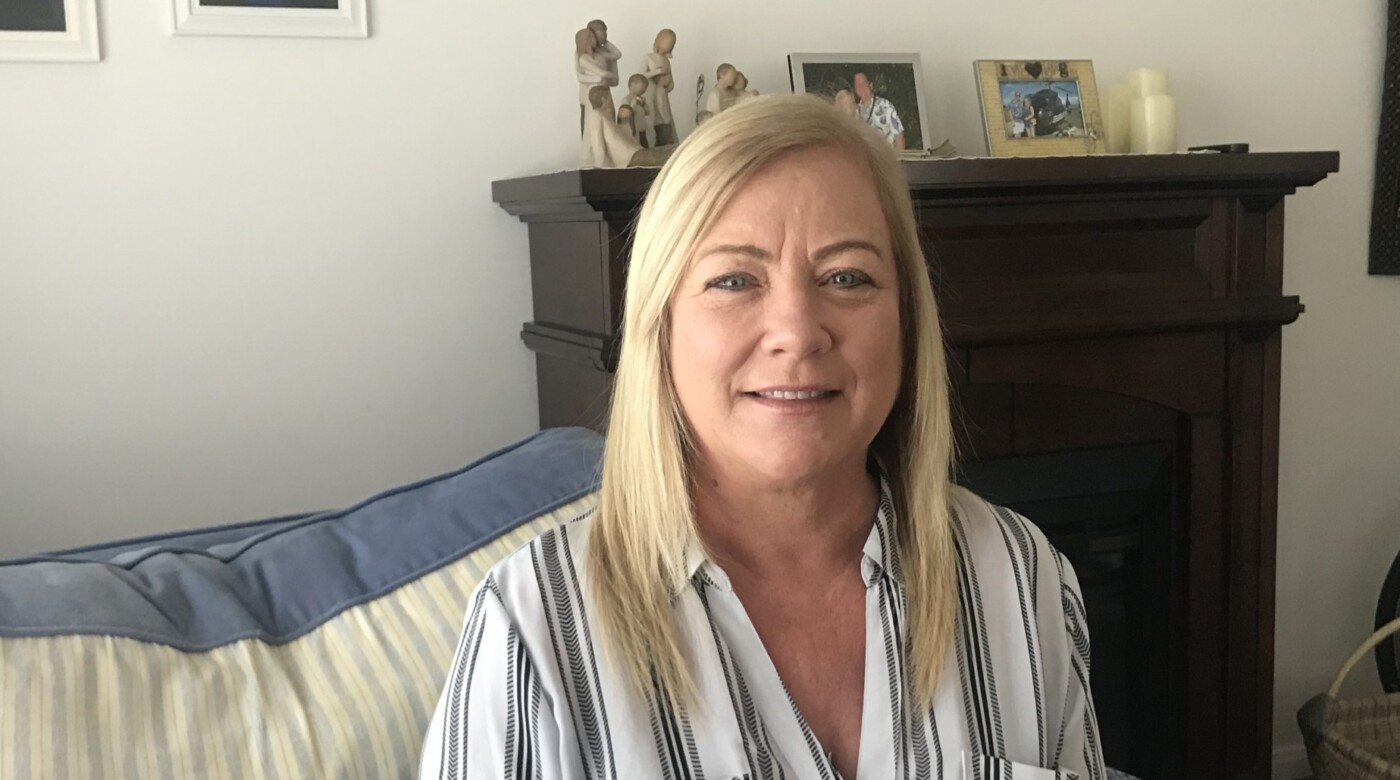 May 5, 2020
By Thomas Kyle-Milward
Marketing & Communications
TACOMA, WASH. (May 5, 2020) — After a lifetime devoted to care and service, Kathy (Welsh) Krogstad '85 wasn't going to stand on the sidelines during the COVID-19 global health crisis if she could help it.
"I just always wanted to be a nurse," she said. "I like taking care of people, so it's something I've always wanted to do as far back as I can remember, back to sixth grade."
Krogstad, a registered nurse at Providence Hospital in Torrance, California, graduated from PLU with her nursing degree and promptly headed south, working in the Providence intensive care unit for almost 30 years before transitioning to cardiac rehab — where patients recover from heart surgery in a gym-like setting — for the past five.
As the pandemic started to build and heart surgery patients began staying in the safety of their own homes, Krogstad's team was temporarily shut down and told they'd be put on paid leave. Instead, every single nurse volunteered to be immediately transferred to a mobile coronavirus testing unit.
"It's hard to sit at home and do nothing when you're a nurse and people need you," Krogstad explained. "We all decided we wanted to do something. I guess it's why we do what we do. It's a calling."
That mobile testing unit was one of the first three to spring up in California, in the parking garage of a shuttered L.A. County mall. Qualified patients (people who are over 65, have symptoms or have been exposed to someone who has) can register for the free test online, make an appointment and then simply drive to and through the testing unit for a self-administered procedure that doesn't require them to leave their own vehicle.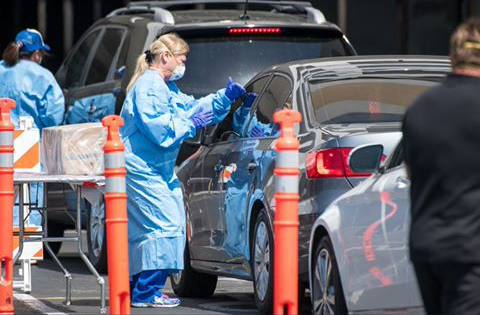 Nurses like Krogstad stand at various checkpoints, handing out and then retrieving swab kits. An average of 180 patients per day come through the unit, with spikes up to as many as 250. Results are provided anywhere from 48 to 72 hours after the swabs are run — a phone call for those who test positive, an email for those who test negative.
"People don't do tests on themselves normally," she said. "They're very nervous and they're very anxious, they want to do it right because they don't want to mess up the test. We hold up a lot of signs: happy faces, hearts, stuff like that. Whatever can get them through the process."
Testing is an important part of the fight against coronavirus, Krogstad added, because early detection both limits the number of people exposed to a potential asymptomatic patient and protects against the possibility that hospitals become swamped with low-risk patients experiencing mild symptoms.
"What we're trying to do is get the people who are positive to get quarantined and get the treatment that they need, staying at home and then doing follow-up calls to make sure they're OK," she said. "We don't want these people coming into the hospital."
Stepping up hasn't come without sacrifice for the PLU grad — namely, the voluntary self-isolation often practiced by those most exposed to the virus. Krogstad, who goes through a decontamination process of sorts before coming into her home each day after a shift, hasn't seen her children or grandchildren since volunteering despite living close by. She doesn't want to take the risk. However, she doesn't regret her choice, and would volunteer again in a heartbeat if offered the chance.
"For me, it's very rewarding," Krogstad said of her work. "I was glad to finally get out and do something and feel like I'm helping in some way. I just want to do my job — and I want it to get better."