Currently Reading:
Cameron Bennett helps establish a culture of innovation at PLU
Cameron Bennett helps establish a culture of innovation at PLU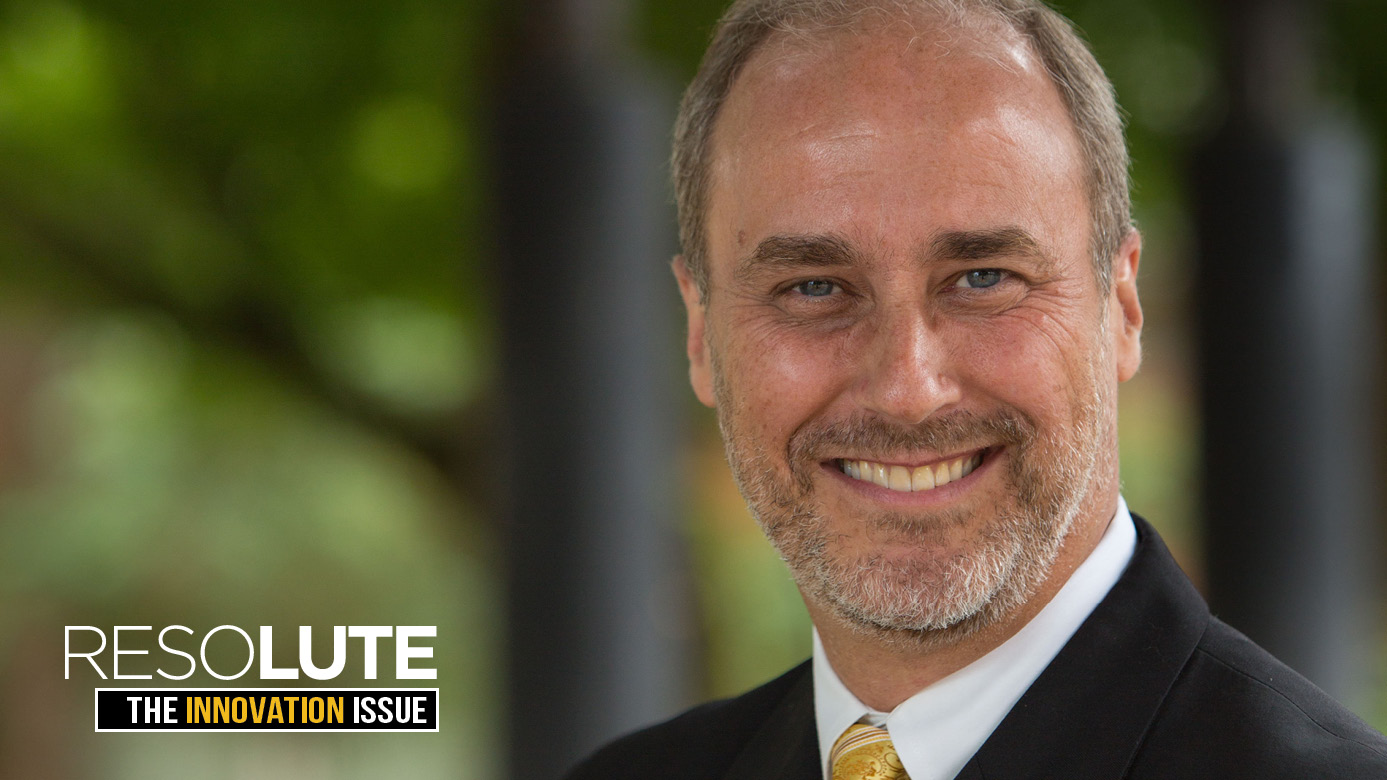 May 20, 2022
By Lisa Patterson '98
ResoLute Contributor
Cameron Bennett, DMA, is well-known as the Dean of PLU's School of Arts and Communication, but from 2019-2021 he also had another title — Chief Innovation Officer and chair of the Presidential Commission on Innovation and Change.
Established in fall 2019, the commission's goal was to develop ideas and priorities that position PLU for long-term financial health to deliver its mission. The committee started conversations, hosted workshops and meetings, and – in a nutshell – asked a lot of PLU community members for their ideas. 
The commission, which also included faculty members Kory Brown, Ph.D, and Adela Ramos, Ph.D., and staff members Melody Ferguson and Erin McGinnis, reviewed and analyzed 208 submitted ideas from faculty, staff, students, the Board of Regents, alumni and community members. 
Bennett says the work of the commission, and all of its collaborators, was an example of the PLU community's aptitude for innovation. "The university came a long way during this process, and important groundwork has been laid that helped establish an institutional culture of innovation" he says.
The Commission, using criteria shared by the campus community, clustered and defined select ideas into ten broader categories. To help research and create actionable plans, the commission created working groups. A total of 77 faculty, staff and students,  representing 40 university departments, were appointed to serve. In the end, a set of "highest priority" recommendations were identified and are continuing in various implementation stages today. 
Bennett was inspired by the work of the commission, and gets excited when thinking about the potential for similar projects to come. 
"The incredible campus-wide enthusiasm for this process clearly demonstrated the necessity of PLU's continued work for innovation and change," Bennett says. "This cannot be a one-off process.  As we move forward, we must continue to look to our community to develop ideas and priorities that position PLU to thrive."