Currently Reading:
Karen McConnell embraces innovation as PLU's first chief institutional effectiveness officer
Karen McConnell embraces innovation as PLU's first chief institutional effectiveness officer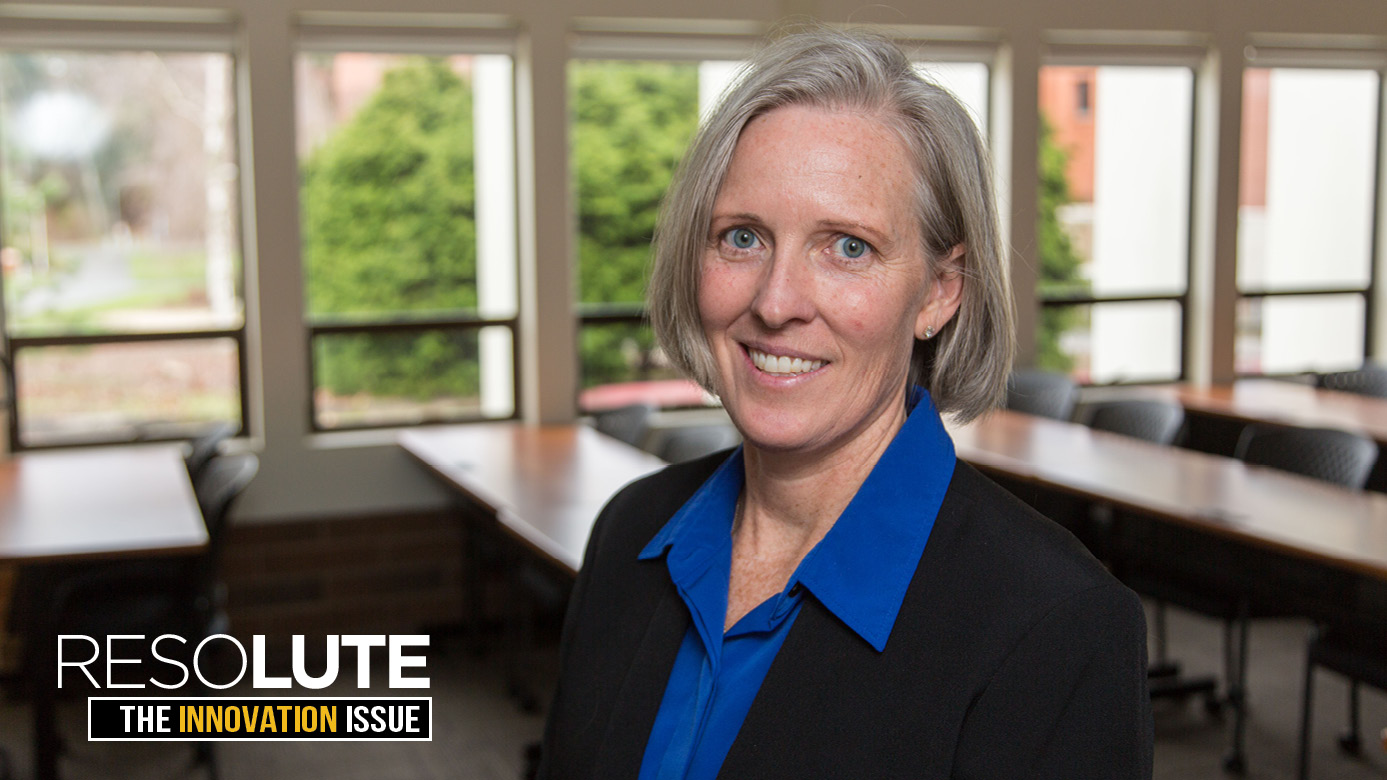 June 5, 2022
By Lisa Patterson '98
ResoLute Contributor
Associate Vice President Karen McConnell , Ph.D., recently stepped into a new role. It's not only new for her, but also for PLU. She is the school's first chief institutional effectiveness officer.
McConnell explains that in this role she will help ensure that evidence-based decision-making is being used throughout the university, that core priorities are being upheld, and that progress is being measured and accounted for, so the school can adapt, respond, improve and thrive.
"The work itself involves the intentional integration of strategic leadership, assessment, institutional research and accreditation," McConnell says. "Ultimately the goal is to support people and processes and help move the university forward with intentionality and integrity to our mission."
McConnell joined the PLU faculty as a kinesiology professor in 1998 and was appointed dean of the School of Education & Kinesiology in 2018. In her new role, she'll establish PLU's new Office of Institutional Effectiveness, which will report directly to the Office of the President and work closely with all divisions of the university.
McConnell knows her new charge will require some grit, as well as a willingness to innovate. 
"There are areas where we can be creative and innovative in a traditional sense, particularly in relation to how we organize, communicate and use information and data," she explains. "We can also bring new or innovative approaches to the way we do our work by bringing people together across traditionally unconventional lines and supplying them with quality data and information so that new ideas, new approaches, and new programs can emerge, and informed decisions can be made."
For McConnell, it makes a lot of sense that a place like PLU would be home to such a creative and forward-thinking role.
"PLU has always been a place with tremendous capacity and has always had an authentically innovative spirit," she says.