Currently Reading:
Tiffany Wong '23 discusses transferring to PLU, her experience as an RA, and her plans to become a Certified Nurse Anesthesiologist
Tiffany Wong '23 discusses transferring to PLU, her experience as an RA, and her plans to become a Certified Nurse Anesthesiologist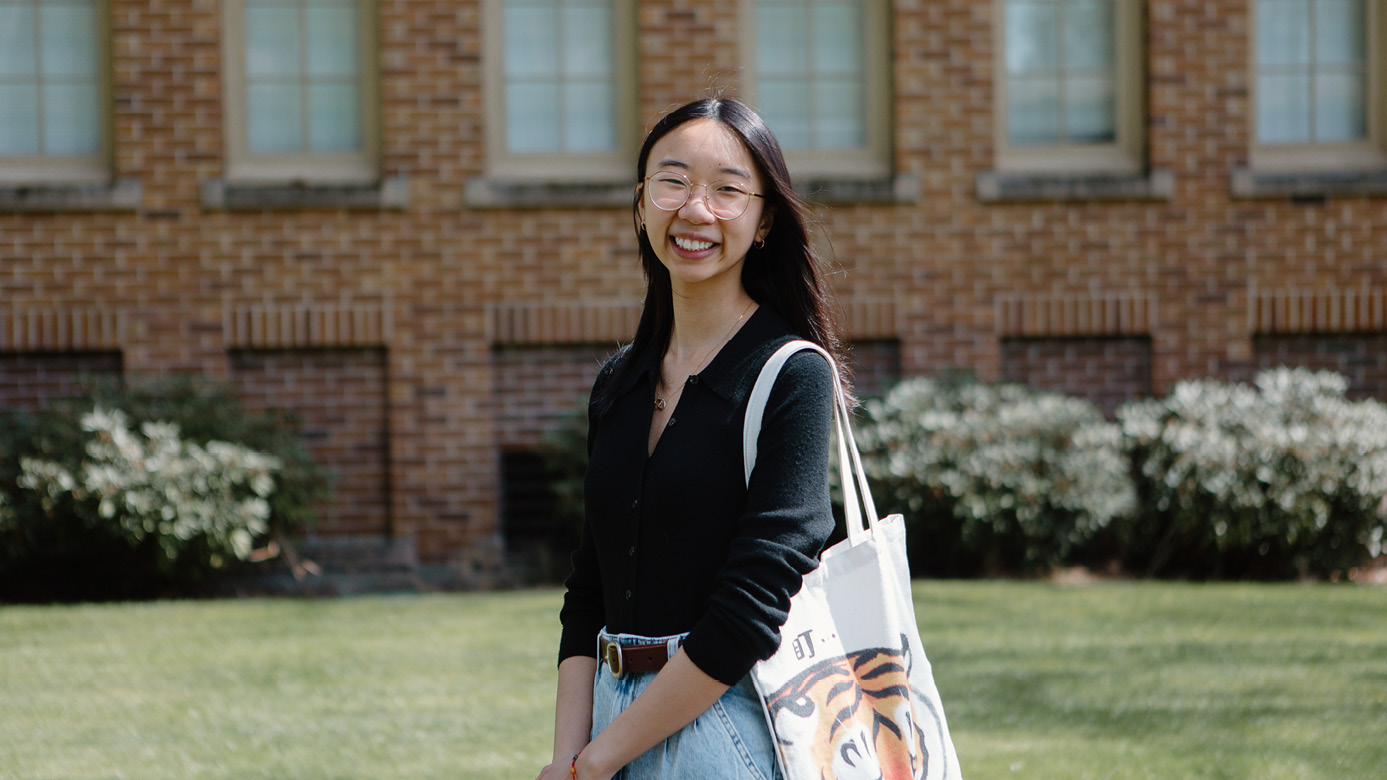 April 25, 2023
By Lisa Patterson
PLU Marketing & Communications Guest Writer
PLU senior Tiffany Wong was drawn to study nursing after spending 10 years caring for her grandmother — a special woman who taught her about empathy and compassion.
"My heart broke when she passed away this fall semester. There were numerous stories that she told me about her time in Hong Kong before she immigrated to the United States, and I would always be intensely listening to her stories," Wong said. "She was so gentle and empathetic, and I wanted to treat those around me with the same compassion. This eventually led to nursing, where I wanted to extend that same care to not only those around me, but also to the vulnerable."
Wong's time at PLU had a lot of twists and turns as she navigated life and studies during COVID, worked several jobs including being an RA, and tried to fit in fun experiences to round out her college experience. We caught up with her to learn more about her journey.
Prior to PLU, did you study somewhere else? Tell us about what brought you to choose PLU for your nursing degree.
I was a previous Concordia University student, and at the time the university closed many of my friends and I had finished our pre-nursing pre-reqs. This was around the time where around nine of us transferred to the PLU nursing program. I remember driving up to see the campus and I loved the small and warm community on campus. … The help and support that I received applying to the nursing program was also one of the major reasons why I chose PLU.
 Tell us about your experience serving as a PLU RA, and how that has helped prepare you for the next steps in life?
I have been an RA for close to four years now. There's a lot of creativity that comes with this job — especially when it comes to planning for community builders and programs for the hall … it lets me work on my flexibility, collaboration and communication skills. Communication is core to nursing and I'm grateful that I have had the experience to work together with many diverse and amazing individuals these past few years.
How do you find balance, and what advice do you have for other Lutes?
There was one point when I was juggling three jobs, and extracurriculars on campus, and at the hospital, and I was starting to feel exhausted from the constant stress that I was placing on myself. It's important to work hard for my future; however, I asked myself if what I was doing felt fulfilling and why I was burning myself out before graduation. My advice for future Lutes would be to ask themselves the same questions and enjoy their time as a college student. I learned how to ski, traveled, went on road trips and explored different food spots throughout Washington during my time as a student, and it's important to work hard but also to find what brings you joy.
What are some highlights during your PLU experience?
I transferred right into the year when PLU transitioned to online Zoom. … I joined the RA team for Hinderlie Hall and the team that I joined was absolutely amazing. Although everything was online, everyone on the team worked and supported each other through this difficult time and kept it lighthearted.
What is next after graduation?
I'm hoping to move to Seattle and start working at Seattle Children's Hospital this upcoming summer. I really enjoy working with kiddos and after working for a few years, I'll start looking into becoming a Certified Nurse Anesthesiologist.
Any words of advice for current Lutes?
Have fun and enjoy this time. We'll be working for a long time after graduation, and it's important to find the hobbies or activities that help you relax. Lean on those close to you for support and know that everything will fall into place and work out.