Currently Reading:
U.S. News names PLU top private university in PNW for masters nursing programs
U.S. News names PLU top private university in PNW for masters nursing programs
Posted by:
mhines
/ May 10, 2023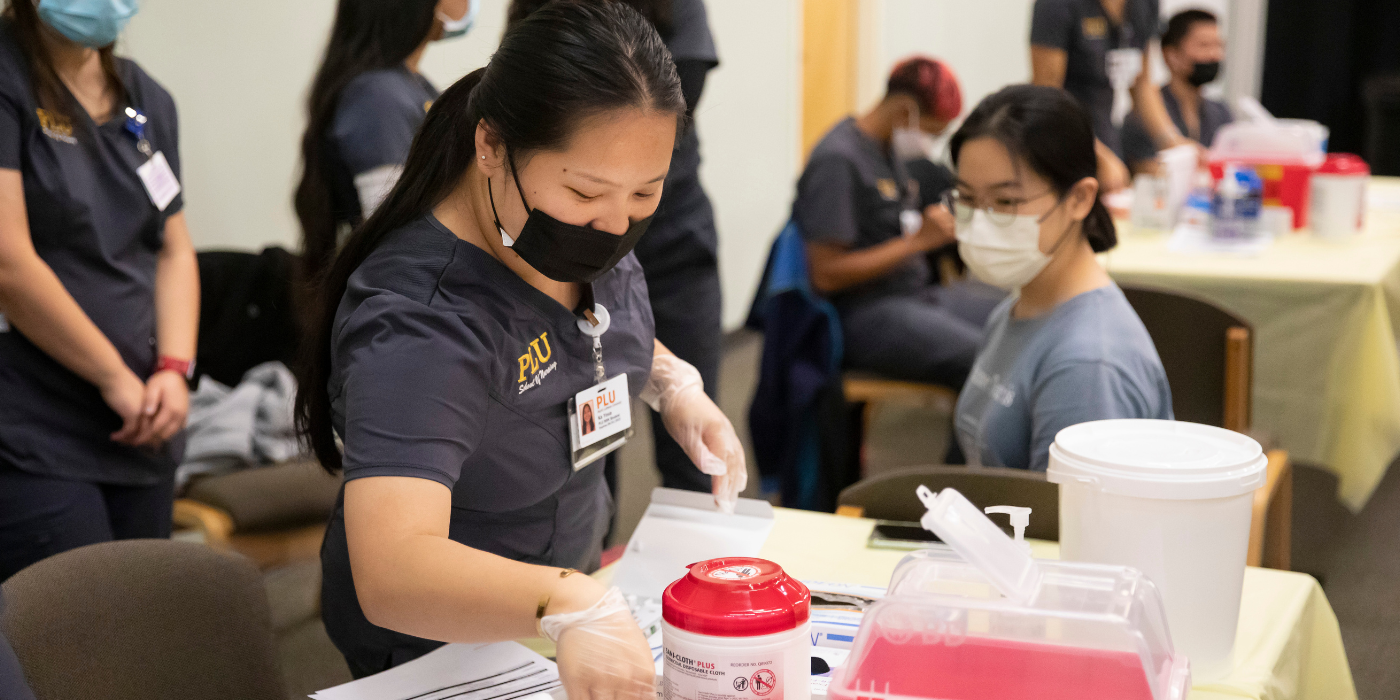 May 10, 2023
By MacKenzie Hines
PLU Marketing & Communications
PLU's Master of Science in Nursing program was ranked first in the Pacific Northwest among private universities and second among all PNW universities in the latest "Best Grad School" rankings released by U.S. News & World Report.
PLU ranked #86 among the nation's most prestigious master's nursing programs. The master's nursing program ranking was a nine-spot improvement from the previous year. According to U.S. News' ranking methodology, this rise in rankings shows PLU's commitment to ensuring a high-quality, personable learning experience for advanced nursing practice and dedication to preparing practitioners to uniquely provide direct and indirect care to diverse groups of people within a complex health care systems environment.
"We are proud of the recognition our graduate nursing program continues to receive year after year," said PLU School of Nursing Dean Barbara Habermann. "It celebrates our dedication to providing a respected program where our students receive an education that sets them up for success in various health care settings and conditions."
PLU nursing students can enroll in the traditional Bachelor of Science in Nursing (BSN) program, the BSN to Master of Science in Nursing (MSN) program, the Entry-Level MSN program for non-nursing bachelor's degree students, and the Doctor of Nursing Practice (DNP) program. PLU also offers a certificate program designed for individuals with American Association of Colleges of Nursing (ARNP) licensure or doctorally-prepared nurses. Founded in 1991, the School of Nursing is a professional school providing students with outstanding, diversified clinical experience with various health care agencies.
PLU was ranked #11 by U.S. News and World Report's overall college rankings for the best regional university in the West out of 120 undergraduate programs. PLU was also ranked near the top for best value schools and top five for best colleges for Veterans.