Currently Reading:
Seed Teachers Program gives Tacoma High School students debt-free path to becoming teachers
Seed Teachers Program gives Tacoma High School students debt-free path to becoming teachers
Posted by:
mhines
/ June 9, 2023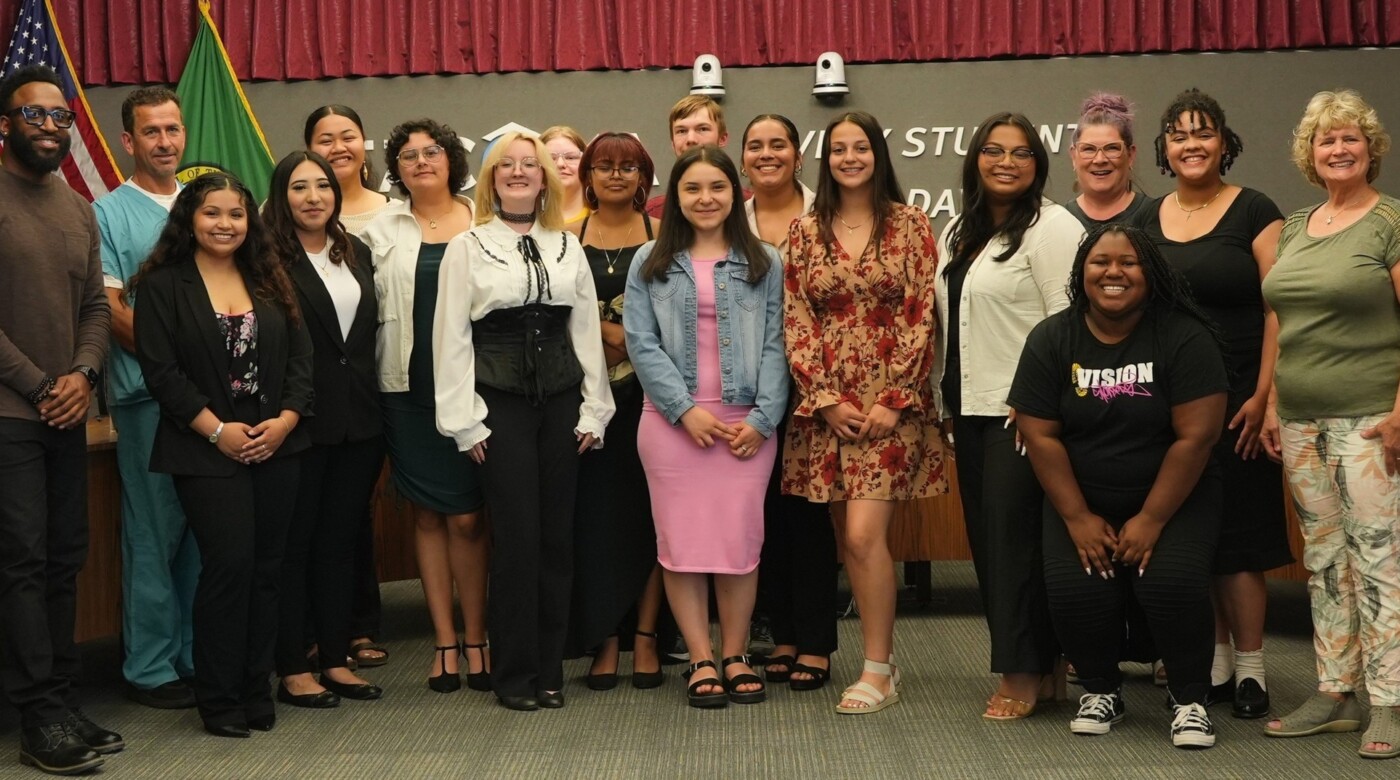 June 9, 2023
TACOMA, Wash. (May 24, 2023) – Tacoma high school students will be able to earn a college degree and teaching credential debt-free as part of a new program to help build the next generation of teachers in Washington.
Tacoma-based nonprofit Degrees of Change is teaming up with Pacific Lutheran University and Tacoma Public Schools on Seed Teachers, designed to create a more equitable public education system with teachers who reflect the students they serve.
The program will give recipients a pathway to earning a degree through an exceptional PLU scholarship in a supportive cohort with extensive mentoring and paid work experience at Tacoma Schools throughout their college tenure.
"Our goal is to equip TPS graduates who want to be teachers with the tools to succeed and empower them as educational leaders and changemakers," said Pat Erwin, director of Education Pathways at Tacoma Public Schools.
Teachers are in high demand in Washington, with attrition and turnover at an all-time high. A recent analysis of Washington state data by Calder Center revealed that more teachers left the classroom during the past year than during the past three decades.
In 2022, the teacher attrition rate was 8.91%, the highest in the previous 37 years. Turnover is also high at 19.76%, according to the report.
What's more, the current teacher workforce does not reflect the diversity of classrooms. A survey released last year by the National Education Association (NEA) found that a disproportionate percentage of Black and Hispanic/Latino educators, already underrepresented in the profession, were considering leaving their jobs.
"Through Seed Teachers, we are investing in diverse, homegrown educators who have a deep commitment to their community, and that will help Tacoma's teacher workforce better reflect the diversity of Tacoma classrooms," said Tim Herron, CEO of Degrees of Change.
The program builds on the work of TPS's Teach 253 program and brings together successful elements of Degrees of Change programs Act Six and Seed Internships. Act Six is a proven leadership development and college scholarship initiative that brings together diverse, multicultural cadres of emerging leaders who use their college education to make a positive impact on campus and in their communities.
"This program is a natural fit for us," said Mary Jo Larsen, assistant dean in PLU's Education Department, "because we've partnered with Teach 253 for seven years and are committed to serving our local districts." An emphasis on early and ongoing field experiences, along with an enduring heritage of excellence in professional and liberal arts education, has propelled the university's education program to among the most respected in the region.
The first cohort was formally introduced and recognized at the Tacoma Public School board meeting on June 8.
For more information, visit Seed Teachers.
About
Degrees for Change
Degrees of Change prepares diverse, homegrown leaders to succeed in college and career to build vibrant and equitable communities through three innovative programs: Act Six, Seed Internships and Seed Teachers. The organization partners with community organizations, high schools, colleges and employers; working together to provide cohort-based leadership training, college success support and career development programming to underrepresented students and graduates. The organization also utilizes research-based programming, cutting-edge evaluation tools and innovative operational systems and technical assistance to support all aspects of its integrated programs. Based in Tacoma, Degrees of Change is a national organization that serves students across the Pacific Northwest and Midwest. Of the students served, 90% are students of color, 70% are first-generation college students, and 80% are from low-income families. We love our communities and want to see them thrive in all their diversity.
Tacoma Public Schools
Tacoma Public Schools (TPS) is one of the largest districts in Washington State serving approximately 28,000 children in preschool through grade 12. The district has 36 elementary schools, 13 middle schools, 11 high schools and four early learning centers. TPS has nearly 5,000 employees and is one of the largest employers in Tacoma.