Currently Reading:
Emily Peterson '14 : Global policy, politics and partnerships
Emily Peterson '14 : Global policy, politics and partnerships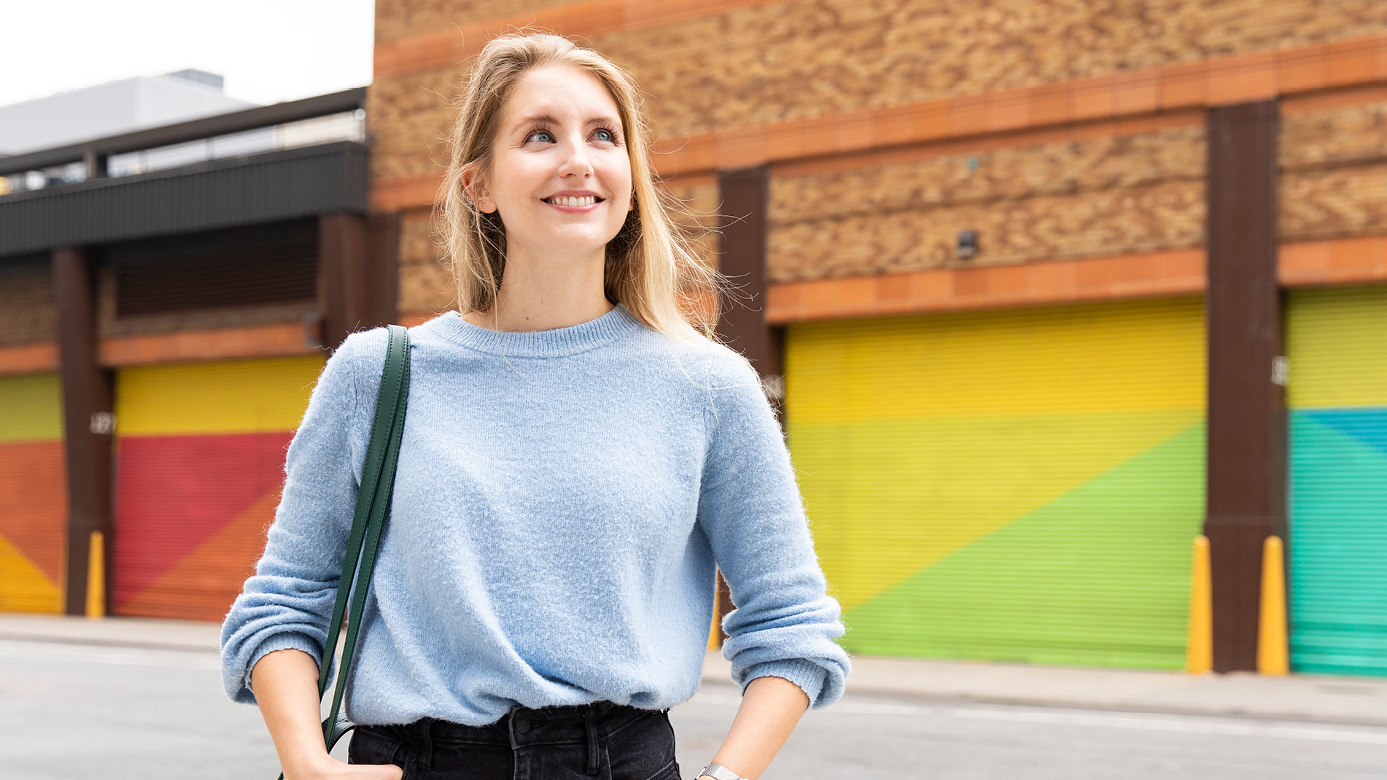 September 8, 2023
By Lora Shinn
ResoLute Guest Writer
Like many students, Emily Peterson '14 began her time at PLU unsure of what, exactly, she wanted to do. "I wanted to work for the United Nations," she says. "Although at the time, I didn't know what it was, to be honest, when I was 18."
Today, Peterson is more than familiar with the United Nations.
After earning a master's in environment and sustainable development at University College London, Peterson moved to New York in February 2019. She took on a role at Landmark Public Affairs, a public affairs and strategic communications agency.
Landmark aids clients such as international food and beverage associations to engage with organizations like the European Union, World Health Organization (WHO) and United Nations. Peterson and her team help run campaigns, design programs and special projects, and monitor and track global policies.
A recent project included work with 11 partner companies to negotiate global incremental, voluntary sodium reduction targets in breakfast cereals. The process took two years of negotiations over targets. After obtaining the agreement, the targets could be presented to the WHO's director general.
The U.S. and the E.U. might develop rules for sodium, she explains. But other nations lack government regulation on sodium. "This was a big step in markets with no current country regulation, to set global boundaries for the targets for the max amount of sodium that can be in any product," Peterson says.
In March, Landmark was acquired by the firm Edelman Global Advisory, which provides business, government and advisory services. As a result, Peterson is now senior program manager there.
New York is far from Peterson's original hometown of Great Falls, Montana. "I love New York," she says. "I love the people here. I love the energy, and I love the possibilities within the work that I do."
Her career was set in motion thanks to PLU's expansive approach to critical inquiry and learning. "That's something I just really cherish PLU for," she says. "The space for ambiguity and having it be okay to not necessarily know what you want out of life at 18, and the support to explore where your curiosity leads you. To find where your skills best align with what you can contribute to the world."
This article is part of the "Lutes in New York" series in the Fall 2023 issue of Resolute Magazine.