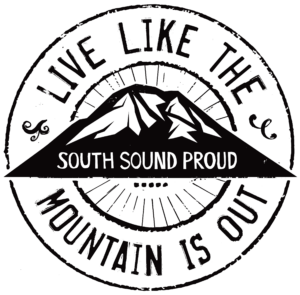 ``Is the Mountain Out?``
Ever wonder why everyone around here asks, "Is the mountain out?" Well, it's not just small talk — it's a local obsession with our neighbor, Mount Rainier, also known as Mount Tahoma. It's like our own version of a sunny day check. It's more than just a question; it's a celebration of the natural wonder that makes our South Sound home extraordinary.
Curious about our other live webcams? Check out our Red Square Cam Live Feed.
Remembering Foss Hall
This summer, we bid farewell to a beloved building on campus — Foss Hall. A webcam was positioned at the Rieke Science Center, overlooking Foss Field, and captured the demolition in an eight-minute time-lapse recording. Now, the livestream serves as PLU's official "Is the Mountain Out?" cam.
The Office of Alumni and Student Engagement, in partnership with University Archives, is creating an online exhibit space that details the rich history of Foss Hall and provides a space for alumni to share funny anecdotes and heartwarming moments from their time at Foss Hall. The exhibit celebrates the laughter, the learning, and the lifelong friendships forged within its walls.
Local and regional webcams