J-Term Travel for Organists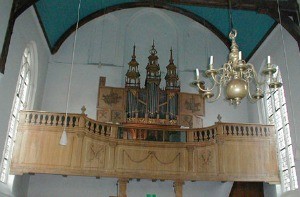 In January 2004, as part of an ever growing study abroad program at PLU, organ students had the opportunity to visit historic organs in the Netherlands and Germany under the leadership of the University Organist, Paul Tegels, under the course "Organs in the Netherlands and Germany".
Most organs that were visited were built by the 17th century north German builder Arp Schnitger. Organs and churches visited in 2004 include the Oude Kerk in Amsterdam, Laurentzkerk in Alkmaar, Martinikerk in Groningen, Walburgkerk in Zutphen, Stevenskerk in Nijmegen, Ludgerikirche in Norden, Jacobikirche in Hamburg, and an extended stay in Cappel, Germany, with access to the Schnitger organ in the local church.
Similar travel-abroad courses were held in January of 2006, 2008, and 2012.
In 2016 the course was broadened to "Organs, Art, and Architecture in the Netherlands and Germany". Besides visiting some of the famous organs, visits to museums and other places of cultural and historical interest were included.