The Richard D. Moe Organ Series
Through the generosity of Richard and Marcia Moe, the Richard D. Moe Organ Series were established. The series include organists of the highest caliber from the region, the nation, as well as from abroad.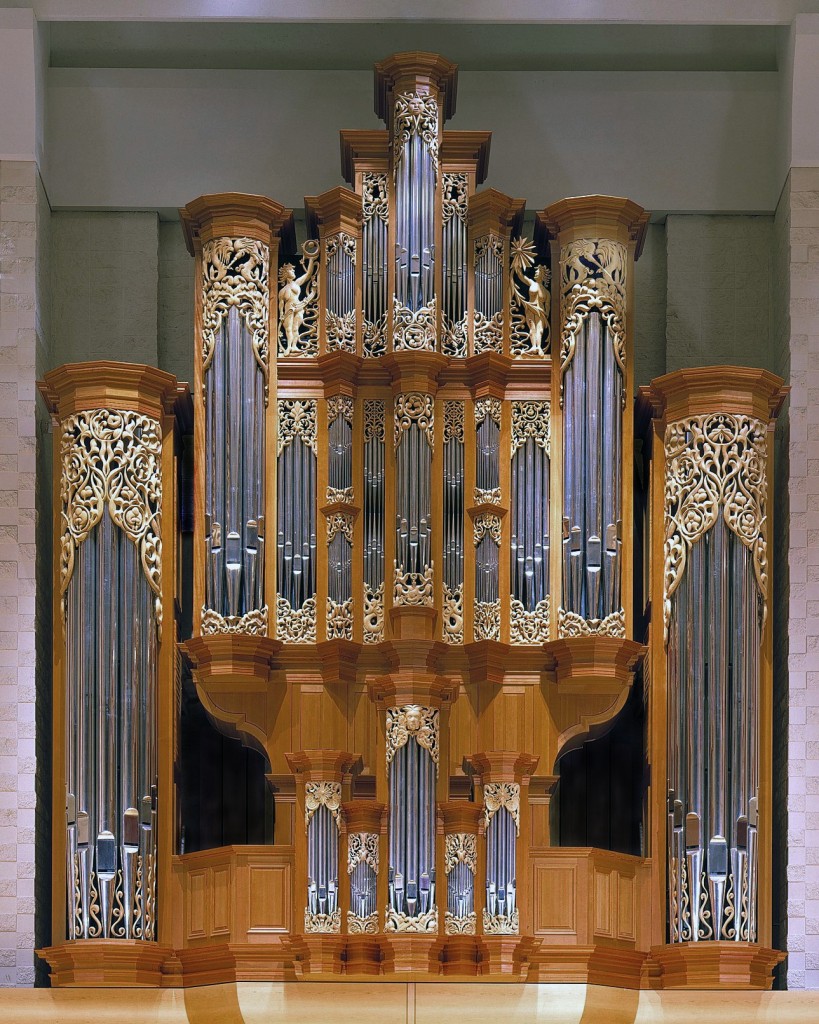 Yuko Sakiyama, Guest Organist – Sunday, September 17 2017, at 3pm
Yuko Sakiyama is University Organist at Rikkyo University, Tokyo, Japan. "An English Organ Festival"; works of Herbert Howells, Percy Whitlock, Alfred Hollins, among others.
Dana Robinson/Paul Tegels, Duo Organists – Sunday, October 22 2017, at 3pm
PLU University Organist Paul Tegels and University of Illinois Organist Dana Robinson perform newly published 4-hand works for organ, including works of Mozart, Schumann, and Mendelssohn (a 4-hand arrangement of the last two movements of the Reformation Symphony)
Iain Quinn, Guest Organist – Sunday, March 4 2018, at 3pm
Iain Quinn is Assistant Professor of Organ and Coordinator of Sacred Music at Florida State University in Tallahassee, Florida.
Gregory Peterson, Guest Organist – Sunday, April 8 2018, at 3pm
Gregory Peterson is Head of the Music Department, Associate Professor and college organist at Luther College, Decorah, Iowa where he teaches applied organ and church music.
Lagerquist Concert Hall, Mary Baker Russell Music Center
General Admission $17 • 60+ , Military & PLU Faculty/Staff/Alumni $10 • PLU students & 18 and under $5