The Richard D. Moe Organ Series
Through the generosity of Richard and Marcia Moe, the Richard D. Moe Organ Series were established. The series include organists of the highest caliber from the region, the nation, as well as from abroad.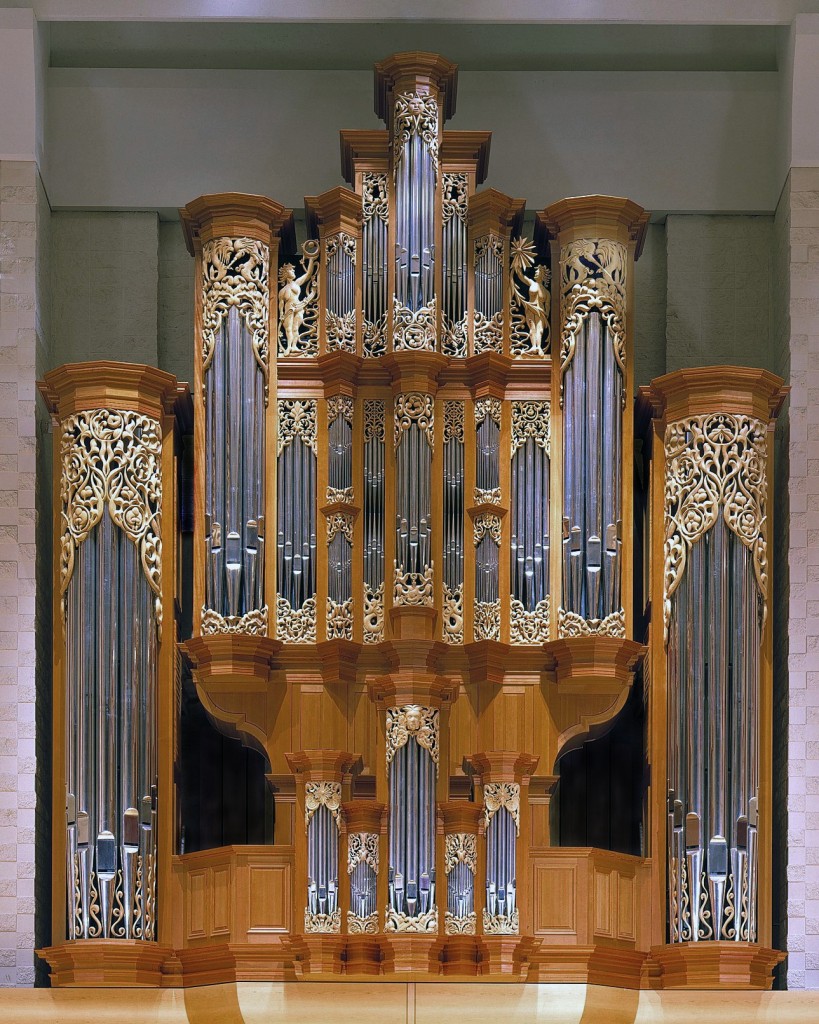 2019-2020 Season of the Richard D. Moe Organ Recital Series
Sunday, September 22 2019, at 3pm
Paul Tegels, University Organist
Join University Organist Paul Tegels, assisted by Soon Cho, voice, and Sarah Seder, dance, in a program of organ music in combination with dance and visual arts.
Sunday, October 20 2019, at 3pm
Bruce Neswick, Guest Organist
PLU alumnus Bruce Neswick is Canon for Cathedral Music at Trinity Episcopal Cathedral in Portland OR. He is in high demand throughout the country as organist, improviser, choral conductor and trainer, commissioned composer, and hymn festival leader.
Sunday, March 1 2020, at 3pm
Erica Johnson, Guest Organist
Erica Johnson, DMA, is a Boston based organist, clavichordist, and church musician. She was recently appointed College Organist of Wellesley College. Erica is a graduate of Oberlin College, New England Conservatory, and the Eastman School of Music.
Sunday, April 5 2020, at 3pm (CANCELLED)
Zhen Piao, Guest Organist
Zhen Piao has won prices at several international competitions, including the first place at the 2019 Lynnwood Farnam Competition in Montreal, Canada. He is an alumnus of the University of Illinois, Urbana-Champaign, and is currently in the DMA program at the Eastman School of Music, Rochester, NY.
Lagerquist Concert Hall, Mary Baker Russell Music Center
$17 General Admission • $10 Senior citizen (60+), Military, Alumni, PLU Community • $5 PLU Students,  18 and under