The Richard D. Moe Organ Series
Through the generosity of Richard and Marcia Moe, the Richard D. Moe Organ Series were established. The series include organists of the highest caliber from the region, the nation, as well as from abroad.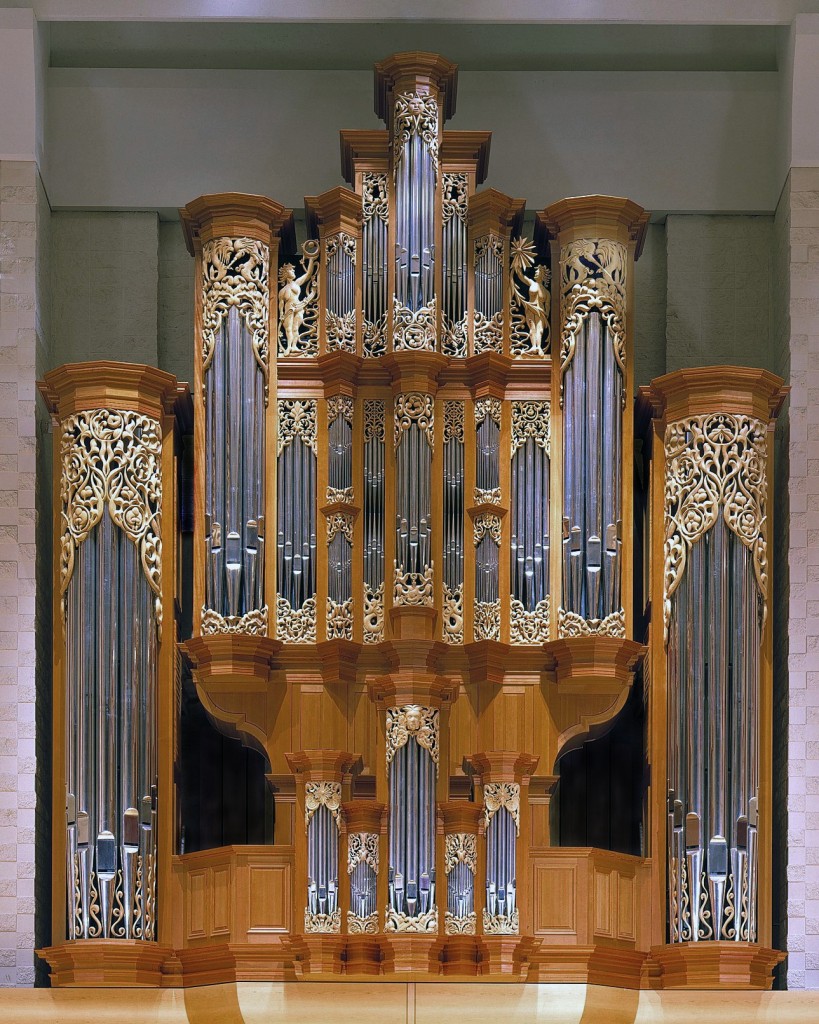 2018-2019 SEASON, 20th Anniversary Season of the Gottfried and Mary Fuchs Organ
Sunday, September 16 2018, at 3pm
Jonathan Moyer, Guest Organist
Dr. Moyer is music director and organist of the Church of the Covenant in Cleveland, Ohio and assistant professor of organ at Oberlin College.
Sunday, October 21 2018, at 3pm
20th Anniversary concert of the Gottfried and Mary Fuch Organ, built by Paul Fritts and Co.
"Works for Organ solo and Organ plus"
Paul Tegels, University Organist, assisted by Svend Rønning, violin; Jennifer Rhyne, flute; and the PLU Choral Union under the direction of Richard Nance.
Sunday, March 3 2019, at 3pm
Carole Terry, Guest Organist
Dr. Terry is professor of organ at the University of Washington, Seattle. Her career as a renowned performer and pedagogue of the organ and harpsichord has taken her to many cities and universities throughout the United States, Europe, and the Far East.
Sunday, April 7 2019, at 3pm
William Porter, Guest Organist
Widely known as a performer in the United States and in Europe, Dr. Porter has also achieved international recognition for his skill in improvisation in a wide variety of styles, ancient and modern.
Lagerquist Concert Hall, Mary Baker Russell Music Center
$17 General Admission • $10 Senior citizen (60+), Military, Alumni, PLU Community • $5 PLU Students,  18 and under