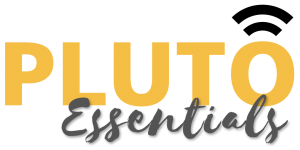 The PLUTO Essentials program helps faculty develop skills for using Sakai and online technologies to improve the teaching of face-to-face courses at PLU. In particular, we recommend the program to faculty new to teaching at PLU. The program is currently being offered as an asynchronous, online training for instructors who are interested in learning some of the essential components of PLUTO training when teaching face-to-face, flipped, and/or distance courses. The program focuses heavily on essential technical skills and should be completed prior to participation in PLUTO+ programming.
Participants will independently complete online lessons in Sakai at their own pace. Individual Sakai training sites provide a place to practice, view examples, and access resources. There are no required workshops or meetings.
Program Curriculum
The PLUTO Essentials online lessons and learning outcomes include:
Welcome: Participants will be able to effectively engage in the PLUTO Essentials training program.
Intro to Essentials: Participants will recognize the four essential components of a Sakai site.
Rich-text Editor: Participants will use the rich-text editor to add headings, normal text, images and hyperlinks within various Sakai tools.
Lessons Tool: Participants will add and edit content on a Lessons page using recommended practices.
Activity Tools: Participants will recognize the purpose of different Sakai activity tools, including Forums, Assignments, and Tests & Quizzes.
Gradebook & Rubrics: Participants will be able to create rubrics, establish a gradebook and correctly add graded items.
Communication Tools: Participants will evaluate different communication tools, including Sakai Announcements, Google Calendar Appointments, Zoom and Hangouts Meet.
Audio & Video Tools: Participants will identify the basic uses of different video and audio tools for use in Sakai, including Screencast-o-matic, EDpuzzle, YouTube, and Sakai audio tools.
Exploring Different Modalities: Participants will evaluate the role of Sakai for delivering flipped, blended, and online instruction.
Wrap-up & Evaluation: Participants will identify personal strategies for applying PLUTO Essentials training and identify where to get assistance.