Intersections: Learning Love of Neighbor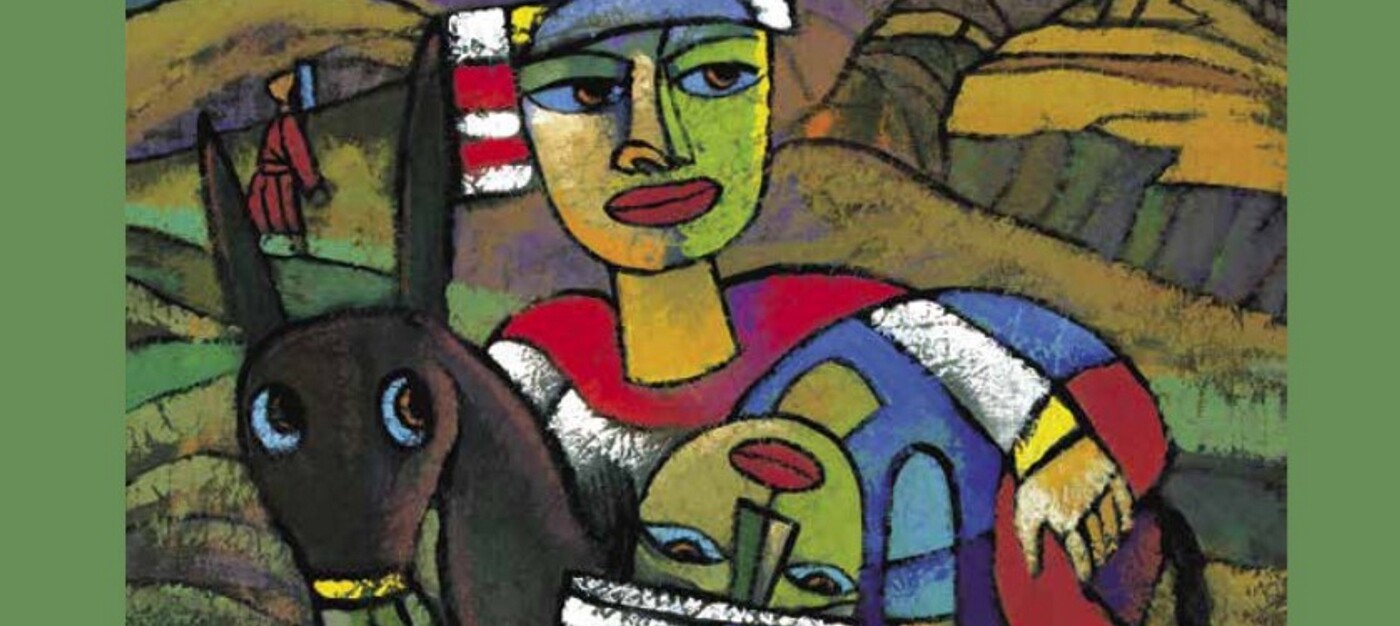 May 3, 2021
Intersections, Number 53, Spring 2021
Intersections is a publication by and largely for the academic communities of the twenty-seven institutions that comprise the Network of ELCA Colleges and Universities (NECU). Each issue reflects on the intersection of faith, learning, and teaching within Lutheran higher education. It is published by the NECU, and has its home in the Presidential Center for Faith and Learning at Augustana College, Rock Island, Illinois, the institutional sponsor of the publication. Intersections extends and enhances discussions fostered by the annual Vocation of the Lutheran College Conference, together lifting up the vocation of Lutheran colleges and universities. It aims to raise the level of awareness among faculty, staff, and administration about the Lutheran heritage and church-relatedness of their institutions, especially as these intersect with contemporary challenges, opportunities, and initiatives.
In compelling and inspiring ways, each essay invites educators to the work of caring for students so that they can care for others, and appropriately troubles easy understandings of service, love, and the common good.
Preview essays in this issue with the individual links below:
Teaching as an Expression of a Love Ethic
Abbylynn Helgevold

Keeping Close From a Distance: Pandemic Reflections of a Library Coordinator
Carla Flengeris

Preaching in Christ Chapel on Yom HaShoah: Reflections on Interfaith Relations at a Lutheran College
Sarah Ruble
Down and out: First Year Students Encounter Lutheran Theology
Lindsey Leonard
(Re)Defining Vocation: Gladly Challenging a Vocational Giant
Drew Tucker
Vocation Outside of Career: Discovering Purpose Through Comics
Maria Evelia Emerson
Leadership in a Pandemic: Grace-Filled Lessons in Unprecedented Times
Marc Jerry
Unconventional Wisdom and Talking About God: A Review of Beckstrom's 'Leading Lutheran Higher Education in a Secular Age'
Ann Elizabeth Rosendale
Shelter in Place: Reflections from March 22, 2020
Jason Mahn
From the Publisher Mark Wilhelm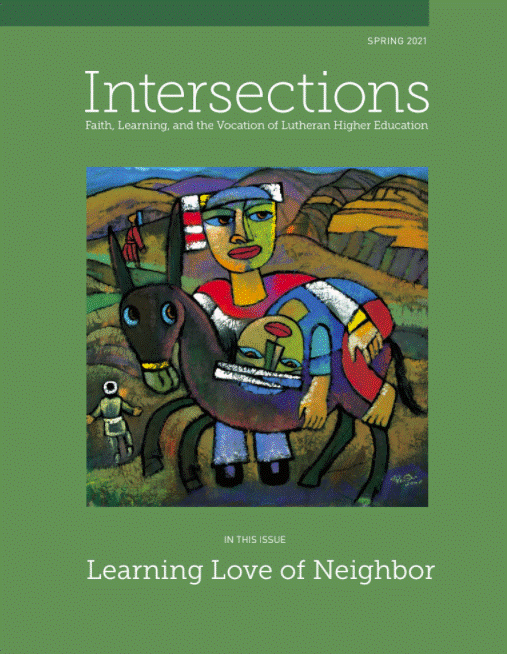 Please direct responses to or ideas for Intersections to Jason Mahn, editor (jasonmahn@augustana.edu) or to
editorial board: Marcia Bunge, Gustavus Adolphus College; Jacqueline Bussie, Concordia College; Krista Hughes, Newberry College; Mindy Makant, Lenoir-Rhyne University; Caryn Riswold, Wartburg College; Martha Stortz, Augsburg University (emeritus); Deanna Thompson, St. Olaf College; and Marit Trelstad, Pacific Lutheran University.
*Note: All comments are moderated