YOUR PLU EXPERIENCE HAS GONE MOBILE
DOWNLOAD the LUTE Life App Now

The "LUTE Life Guide" is PLU's official app. Get the app to access the most up-to-date information about PLU resources, access the PLU event calendar with links, schedule a tutoring session, view daily dining menus, complete your daily attestation, and more.
Use the link from the email sent by Guidebook that is in your PLU email to download your guide. Be sure to use the link in the email to connect, because it is an invite only app you will not be able to search for it through guidebook.
Once you download, check out the Join PLU Digital Campus Discord tab to check out how to connect to clubs, chat with peers, and play games like Among Us, with friends. You can also access all of our social media from our Guide to connect with peers.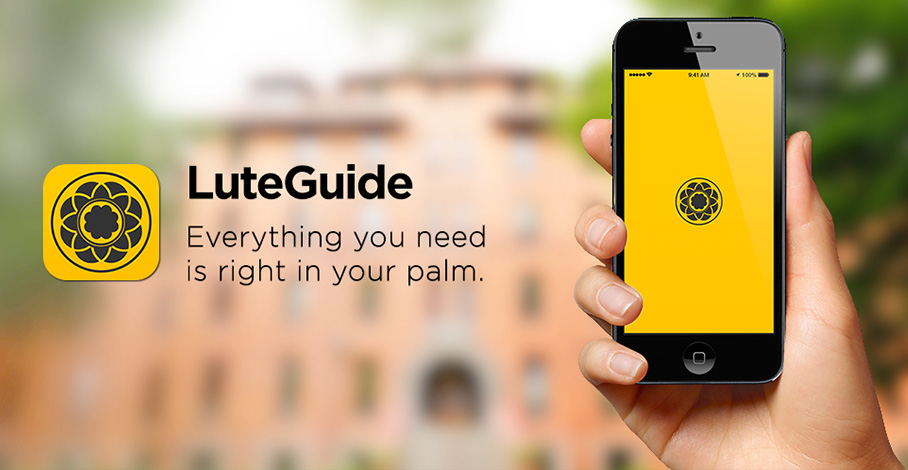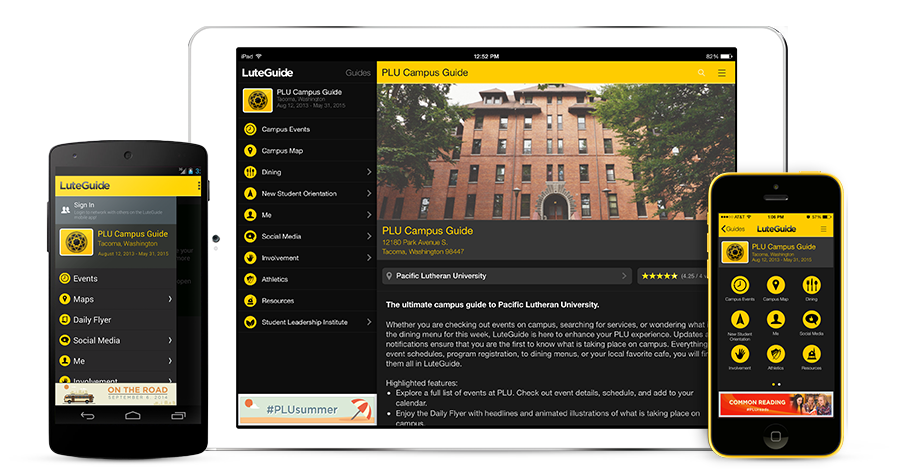 Mission:
To partner with students, faculty, and staff to empower Lutes to engage in the PLU community, connect students to PLU academic and student life resources, uplift student voices for advocacy, and enhance students journey to support student transition, success and retention.
Follow Campus Life
on Instagram, #plucampuslife,
for engagement opportunities to
live, learn, and lead.
Student Engagement is committed to fostering brave and inclusive communities
with students, staff, and faculty advisors; inclusive of race, ethnicity, national origin, gender identity,
sexual orientation, religion, interfaith, age, ability, socio-economic, immigration, and veteran status.