Sustainability Fellowships
Background and scope
Student research fellowships provided an opportunity for students of any discipline to participate in furthering sustainability efforts by researching existing practices and uses of resources on or around the PLU campus and examine best practices on other campuses and facilities in the local area. They also investigated and proposed strategies and solutions to address improvements to sustainability practices on our campus. These Fellows then reported their results back to the PLU community, contributing directly to our University-wide conversation and commitment towards sustainability at PLU.
Fellowship topics came from any area of sustainability at PLU – water, energy, food, landscape, and shelter – and often intersected with diversity and justice issues. Projects aligned both with student interests and provide useful contributions towards a more sustainable PLU. This program has now been superseded by the Diversity, Justice, and Sustainability Award. For information on this award, please click here.
2016-2017 Sustainability Fellows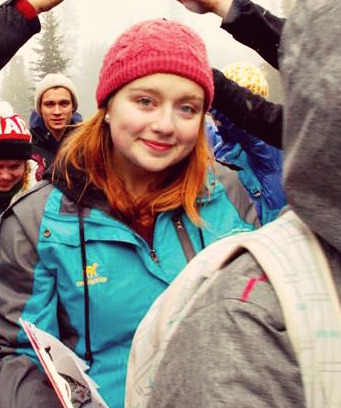 Rainey Aberle
``Carbon Emissions and the Evolution of Meat Consumption at PLU``
How has meat consumption in PLU on-campus dining changed in the past five fiscal years? Rainey Aberle studies our carbon emission reports, calculates consumption, and investigates the student body response to recent sustainable efforts in food options.
Reza Refaei
``Biking to the Future``
How can biking become a bigger part of the PLU experience? Reza Refaei develops educational workshops, compares PLU's biking culture to those of other universities, and devises plans to ensure the longevity of PLU's Bike Co-op.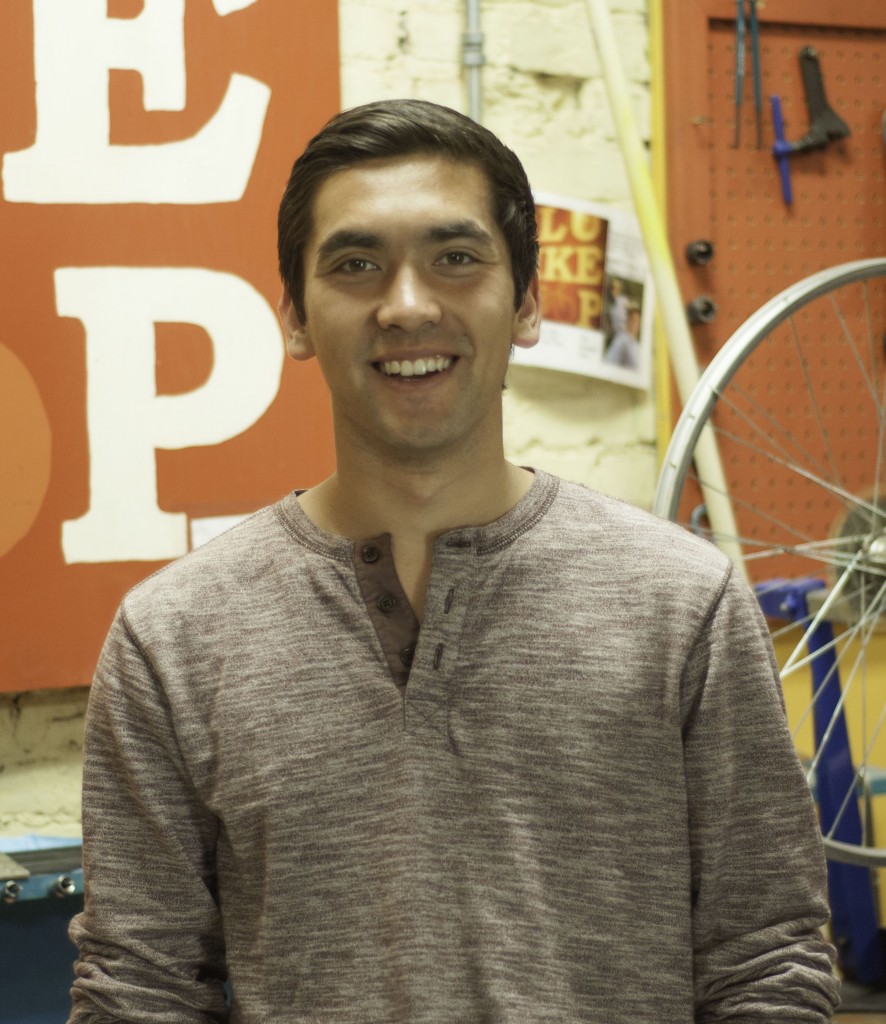 2015-2016 Sustainability Fellows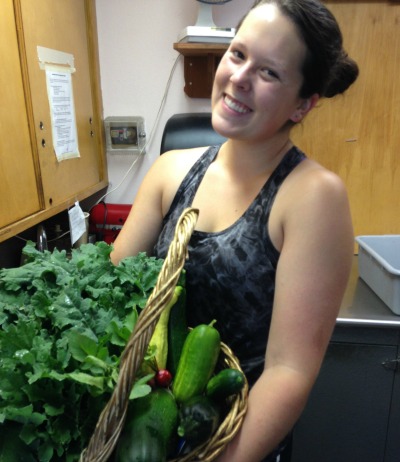 Emily Steelquist
"How Can PLU Students Be More Involved in Parkland Food Justice?"
My research sought to better understand the relationship between PLU students, the Parkland community, and Food Justice, based on three engagement components: community gardening, food reclamation, and on-campus gleaning. Site visits and interviews were conducted with numerous gardens and community programs in Tacoma, Seattle, and Olympia, in addition to participant-observation in gardening programs to better understand and document the student volunteer experience.
Past Sustainability Fellows and Projects
Steelquist, Emily – 2015-2016. Unearthing Parkland: PLU Involvement in Food Justice, with Appendix and Presentation Youtube Video
Scott, Amy – 2014-2015. The PLU Sustainability Map.
Smith, Bailey – 2014-2015. From Food to Compost: An examination of food waste at Pacific Lutheran University.
Sadler, Jessica – 2013-2014. Fairtrade/Shade Grown Coffee purchasing for PLU.
Refaei, Saiyare – 2012-2013.  Carbon emissions and meat consumption.
Stancil, Kenny – 2012-2013.  Examining irrigation practices and rainwater usage.
Wilson, Tyler – 2012-2013.  Restoration of the Morken Meadow.
Hylander, Carrie – 2011-2012.  Food Justice.
Jackson, Caitlyn – 2011-2012.  The Sustainability of Sustainability.
Rousseau, Brett – 2011-2012. Investigating the Role of Sustainability in the Curriculum.
Siroky, Karly and Carissa Davidson – 2010-2011.  A green welcome to PLU.
Straus, Emma – 2010-2011.  Public Transit Access at PLU.
Stromberg, Josh – 2010-2011.  A Bike Coop Business Plan.
Bucholtz, Lauren – 2009-2010.   Promoting Can the Can.
Krzmarzick, Becca – 2009-2010.  STARS: Sustainability, tracking, assessment, & rating system.
Pfaff, Eric – 2009-2010. Bike Coop proposal.
Power-Drutis, Tamara – 2008-2009.  The softer side of sustainability: community based education, leadership, and action at Pacific Lutheran University.
Esbjornson, Rachel – 2006-2007.  Focus on food: PLU's sustainable foods movement.
Fontana, Kate – 2006-2007.  Common ground: proposal for an organic community garden at Pacific Lutheran university.
Stark, Michelle – 2004-2005. The Bresemann Forest and its Urban Environment.
Henson, Michael – 2003-2004. Sustainable Street Renovation Project at Pacific Lutheran University.