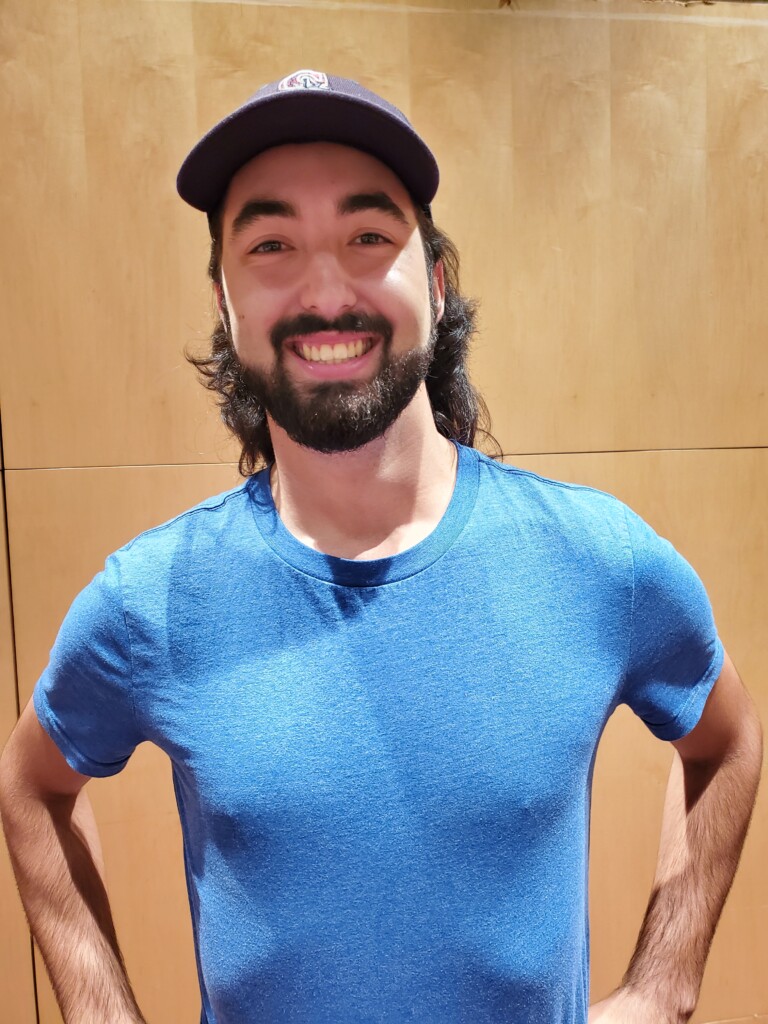 Darek Solomon
Darek is a senior majoring in music and minoring in math.  He participates in the Trumpet Ensemble, Wind Ensemble, Steel Pan Ensemble, and Knight's Chorus. In his free time, just kidding, he has no free time.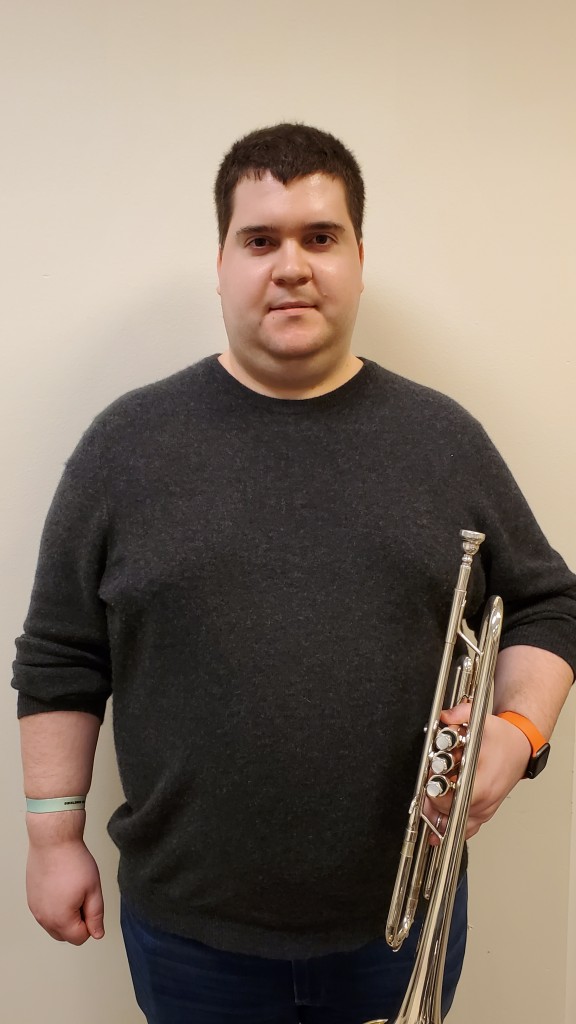 Chris Hildenbrand
My name is Chris Hildenbrand. I finished my two year degree at Pierce College and I have been playing trumpet since sixth grade. A few interesting facts about me are that my dad played trumpet in college and that I enjoy playing tennis, video games and also piano and guitar. I formerly studied with Jay Scott and I advanced to the state contest as a sophomore in high school playing the Kennan Sonata and placed first alternate in the Mountain Region Contest as a senior playing Lègende.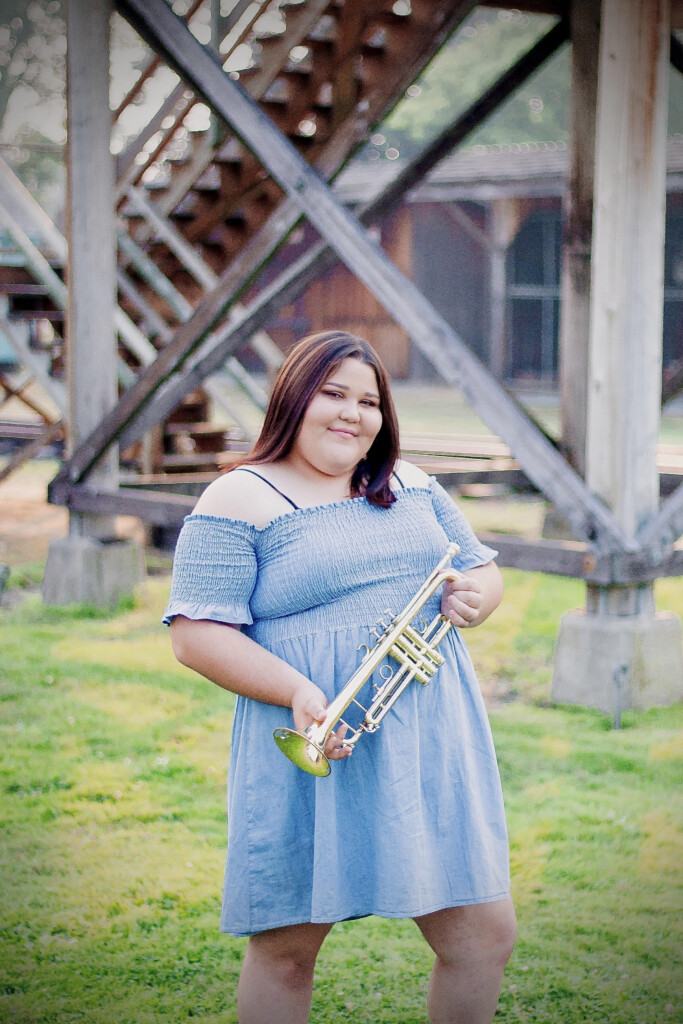 Autumn Lyle
Hello everyone, my name is Autumn Lyle!  I'm a Junior here at PLU majoring in Music Education with a focus in secondary instrumental.  I'm from Puyallup, Washington and I've been playing the trumpet for 10 years.  I am a member of PLU's Wind Ensemble, our CWMEA club, and am the section leader in the Jazz Ensemble. I am also PLU's new pep band leader and I am so excited to get back to a sense of normalcy since this pandemic!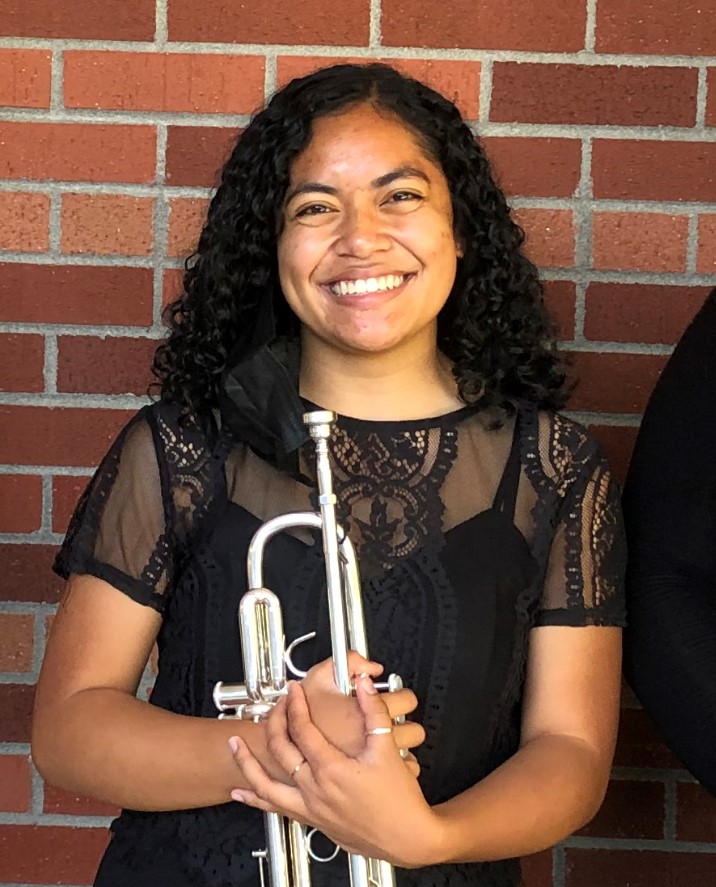 Jessa De Los Reyes
Jessa is a 3rd-year music education major with a focus in instrumental and general music. She has been playing trumpet for 12 years, is the section leader in Wind Ensemble, and plays in Jazz Ensemble. She currently serves as CWMEA President for the PLU chapter, is a tour guide on campus, and also works as a band/trumpet coach for Graham Kapowsin High School. Jessa enjoys every minute of her very busy schedule because she gets to be "music-ing" every day!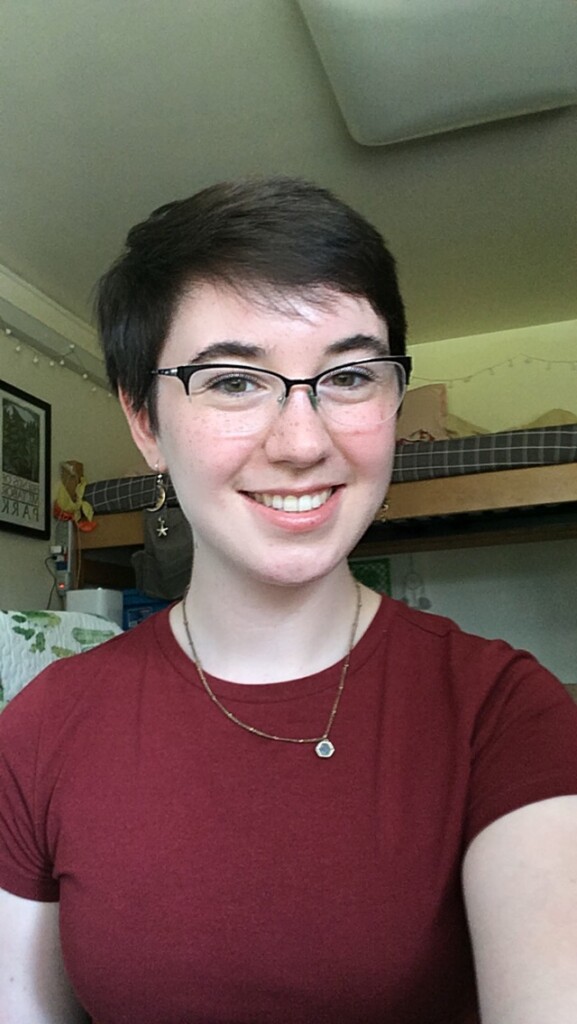 Jess Mason
Jess Mason is a second year music performance and music ed major, minoring in Hispanic Studies.  They are from Portland, Oregon.  They have been playing trumpet for 8 years.  They're in Wind Ensemble, Symphony Orchestra, and University Ringers.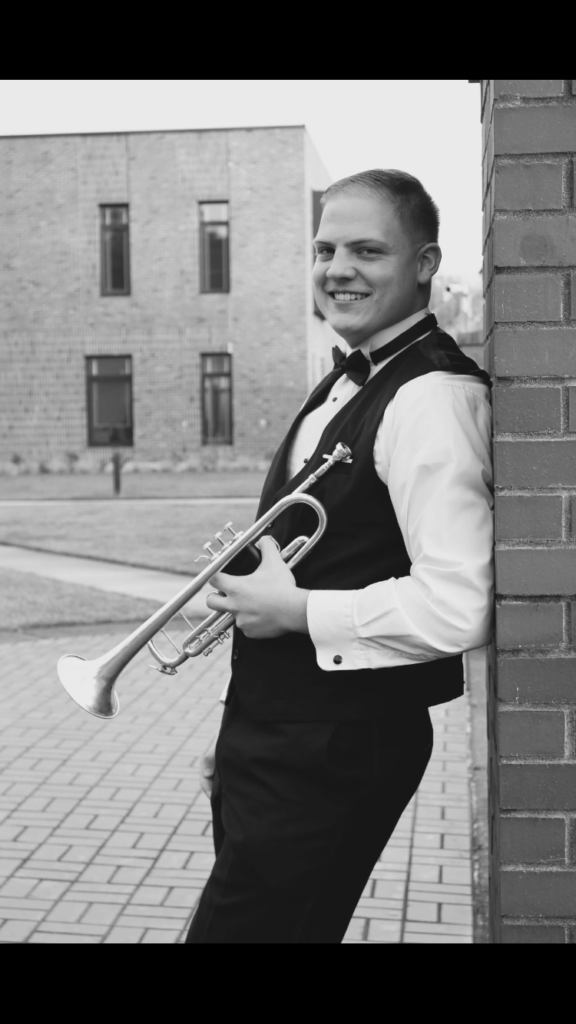 Carl Reese
Hello! My name is Carl Reese. I am a trumpet performance major. I am a freshman student in the PLU Wind Ensemble, and in the University Jazz Ensemble. I have been playing the trumpet for about 9 years now (since fifth grade). I have many different performing experiences and honors. Winning the state solo and ensemble contest in 2020, going to the All-State band in 2020, and getting accepted into the All-Northwest orchestra in 2021 include some of my trumpet honors. I have been in the Boy Scouts of America since I was 10 years old, rising up from cub scouts into Boy Scouts. It was a difficult climb to reach the pinnacle of scouting: Eagle Scout. In my free time, I like to hike, camp, exercise, hangout with friends, and sometimes just chill in my dorm.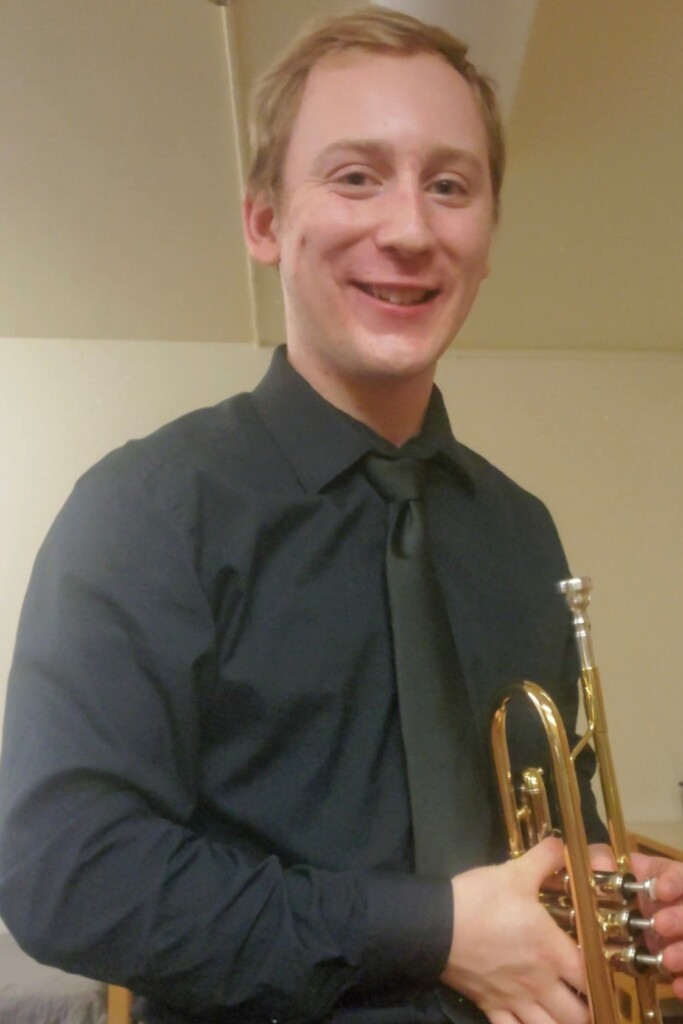 Connor Kaczkowski
My name is Connor Kaczkowski. I'm a Sophomore at PLU, and I am majoring in music performance and composition. I have been playing trumpet for about 9 years and I'm currently in the wind ensemble and a jazz combo here at PLU.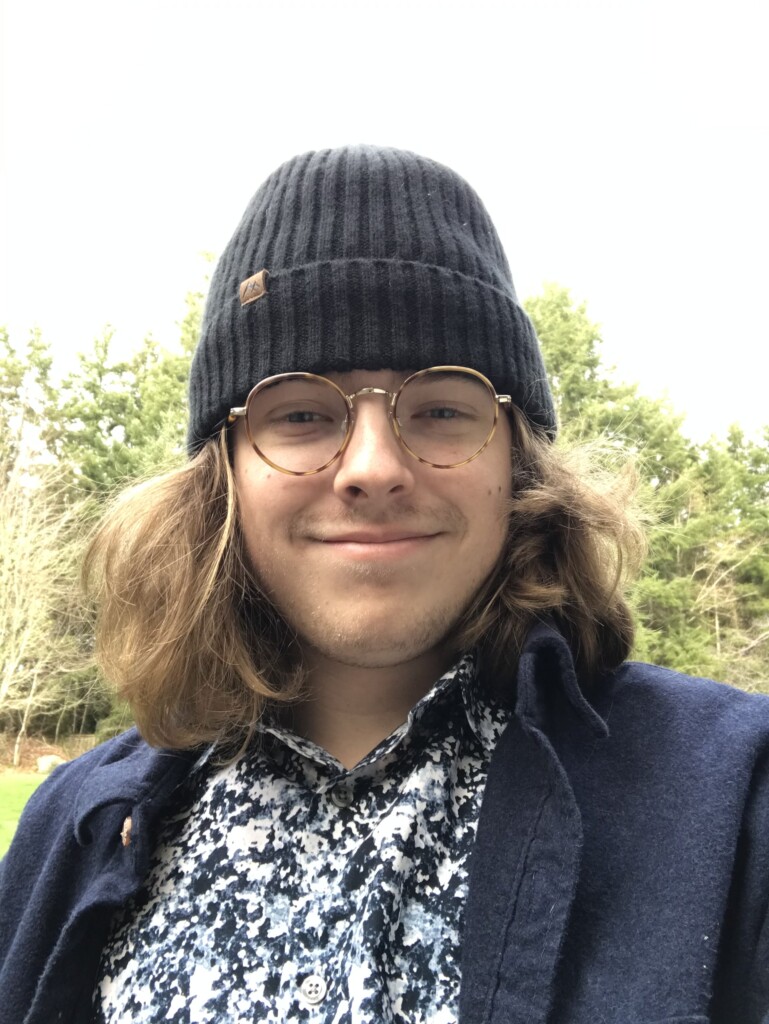 Jacob Boseley
Jacob is a sophomore transfer student majoring in trumpet performance. He has played trumpet for 10 years and previously studied with Chris Colleti. In his free time, Jacob likes to be outside and relax with his dog and friends.