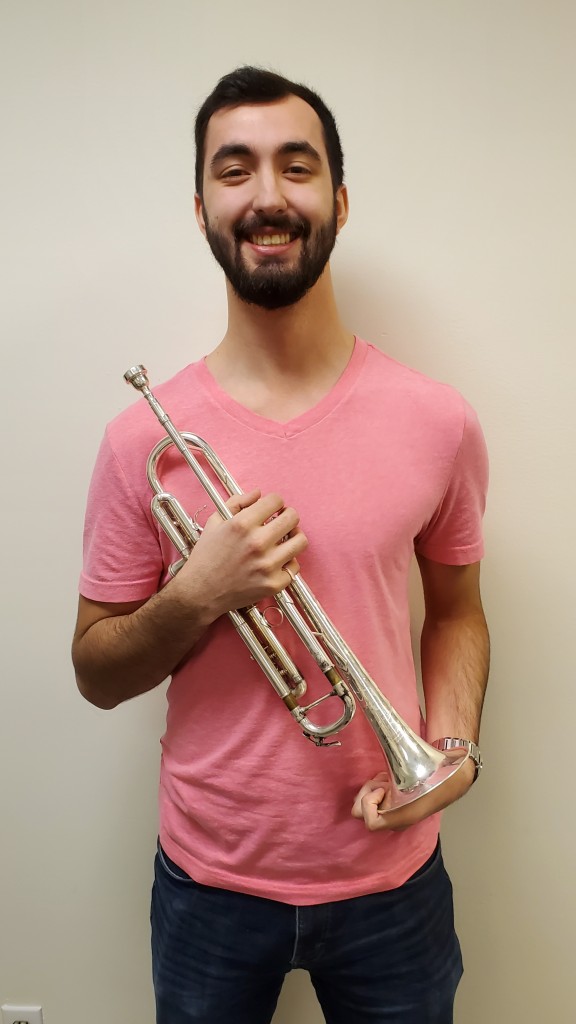 Darek Solomon
Darek is a senior majoring in music and minoring in math.  He plays in the Trumpet Ensemble, Wind Ensemble, Orchestra, Jazz Band, Steel Pan Ensemble, Knight's Chorus, Brass Quintet, and Pep Band.  In his free time, just kidding, he has no free time.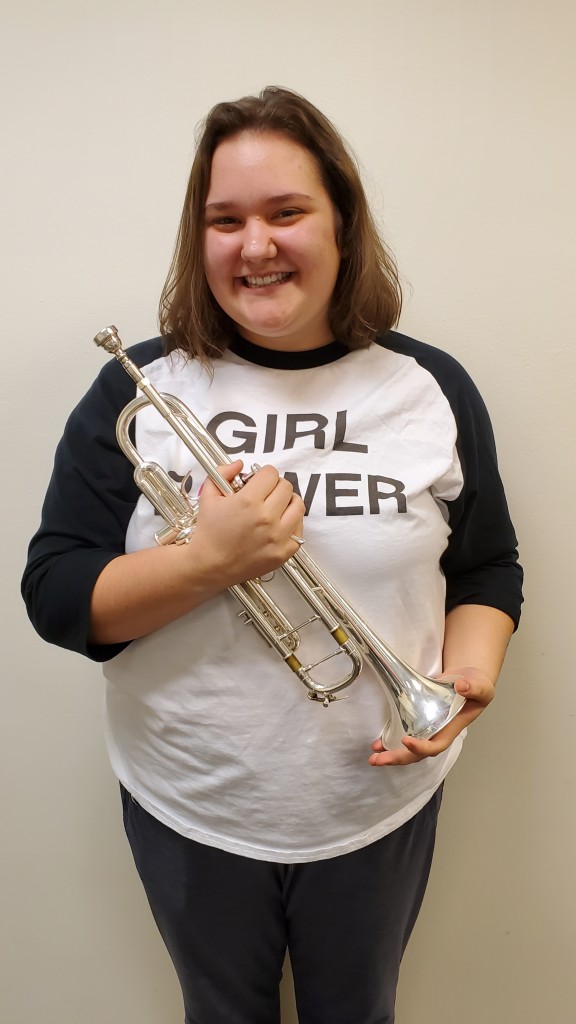 Ava Shellenberger
Ava Shellenberger is a junior at PLU.  She plays in the Wind Ensemble and Trumpet Ensemble.  She is from Yakima, WA and is majoring in elementary education.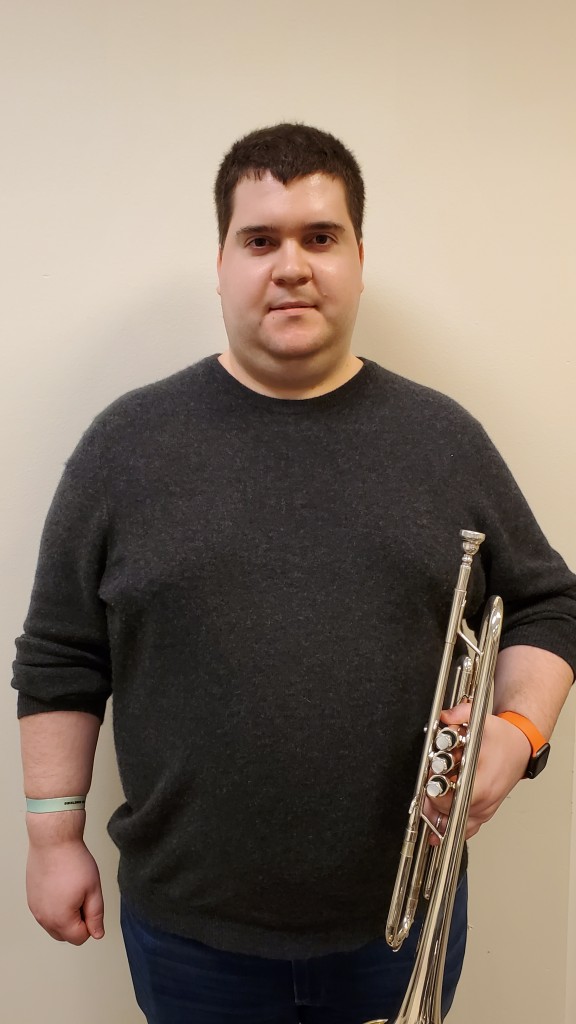 Chris Hildenbrand
My name is Chris Hildenbrand. I finished my two year degree at Pierce College and I have been playing trumpet since sixth grade. A few interesting facts about me are that my dad played trumpet in college and that I enjoy playing tennis, video games and also piano and guitar. I formerly studied with Jay Scott and I advanced to the state contest as a sophomore in high school playing the Kennan Sonata and placed first alternate in the Mountain Region Contest as a senior playing Lègende.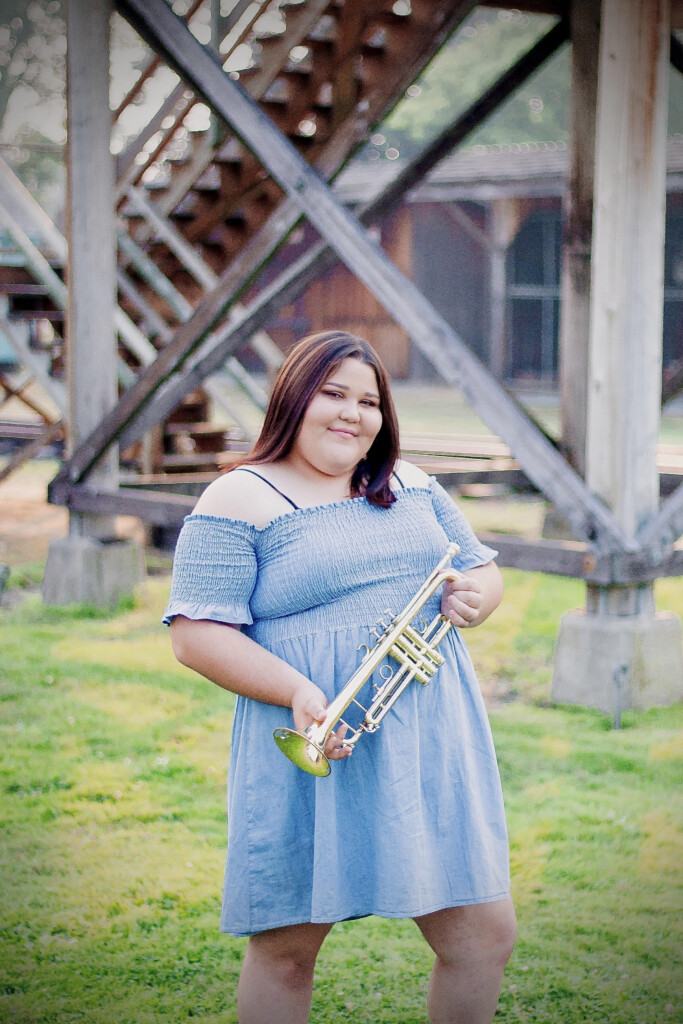 Autumn Lyle
Hi everyone, my name is Autumn Lyle!  I'm a sophomore here at PLU majoring in Music Education with a focus in secondary instrumental.  I'm from Puyallup, WA and I've been playing the trumpet for 9 years.  I am a member of PLU's Wind Ensemble and University Singers.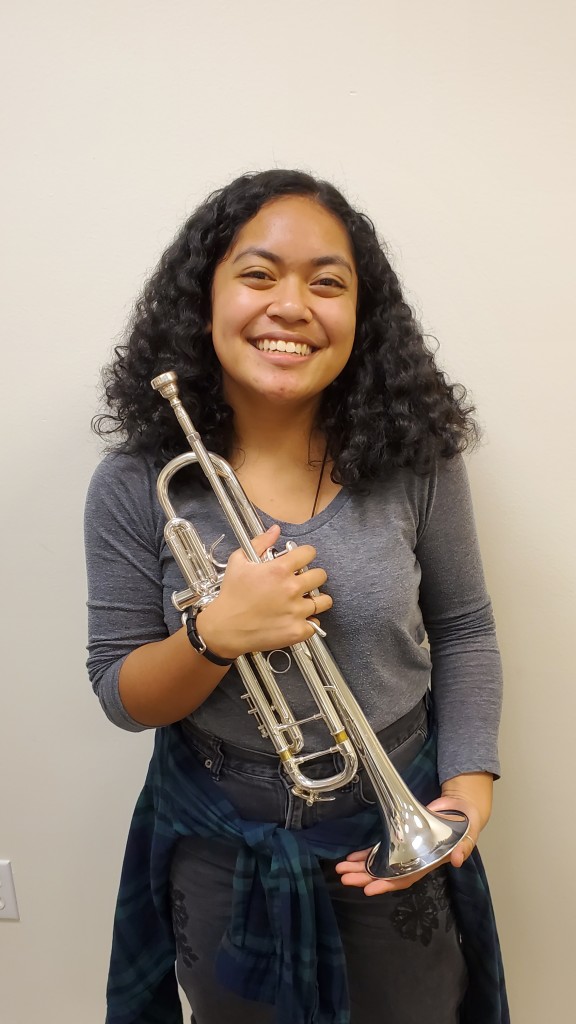 Jessa De Los Reyes
Jessa is a sophomore Music Education major with a focus on primary instrumental and general music education. She has been playing trumpet for 9 years and is a part of the Wind Ensemble, Jazz Ensemble, and was supposed to play in Handbell Choir (but the pandemic had other plans…).  Being from Tacoma, she's ecstatic to be studying at the school she's been dreaming about since being a middle school band student under PLU alumn Micah Haven!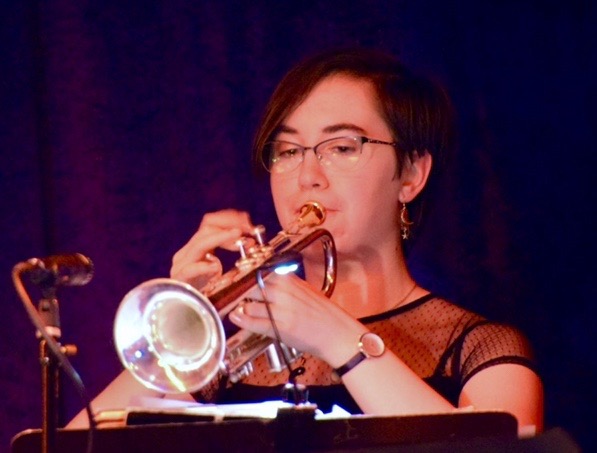 Jess Mason
Jess Mason is a first year majoring in music education and minoring in hispanic and latino studies.  They graduated from Franklin High School in Portland, Oregon.  They play violin, piano, handbells, trumpet, and cello.  Jess has been playing trumpet for seven years.  Fun fact: that picture was taken during a performance at the Jack London jazz club.