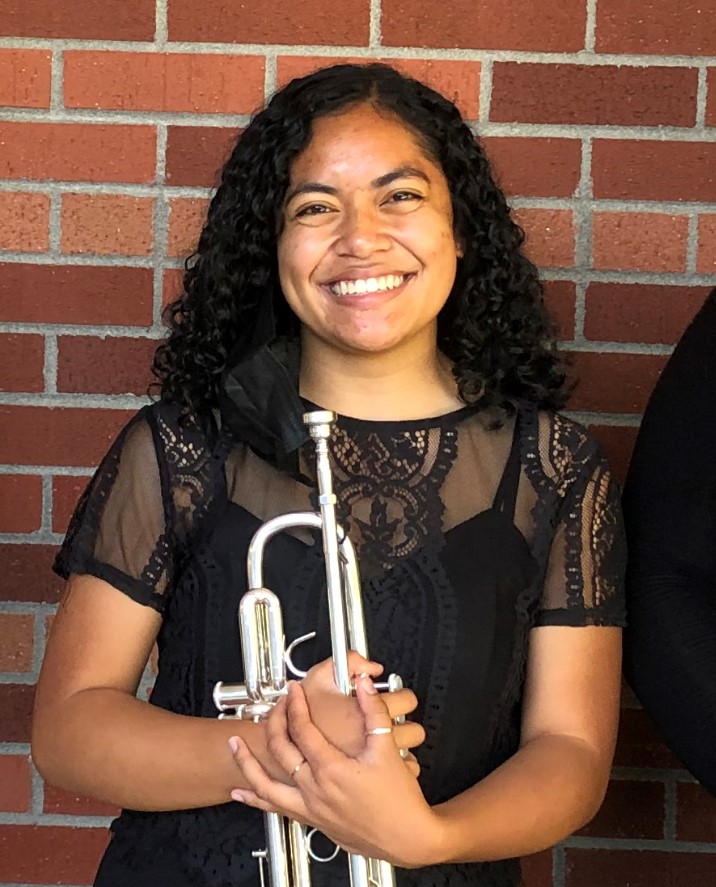 Jessa De Los Reyes
Jessa is a 4th-year music education major with a focus in instrumental and general music. She has been playing trumpet for 13 years, is co-section leader for Wind Ensemble, a percussionist in Concert Band, and is joining Steel Pan for her first year! She currently works as an instructor with Puget Sound Arts Academy teaching elementary to middle school music students. Jessa enjoys every minute of her very busy schedule because she gets to be "music-ing" every day!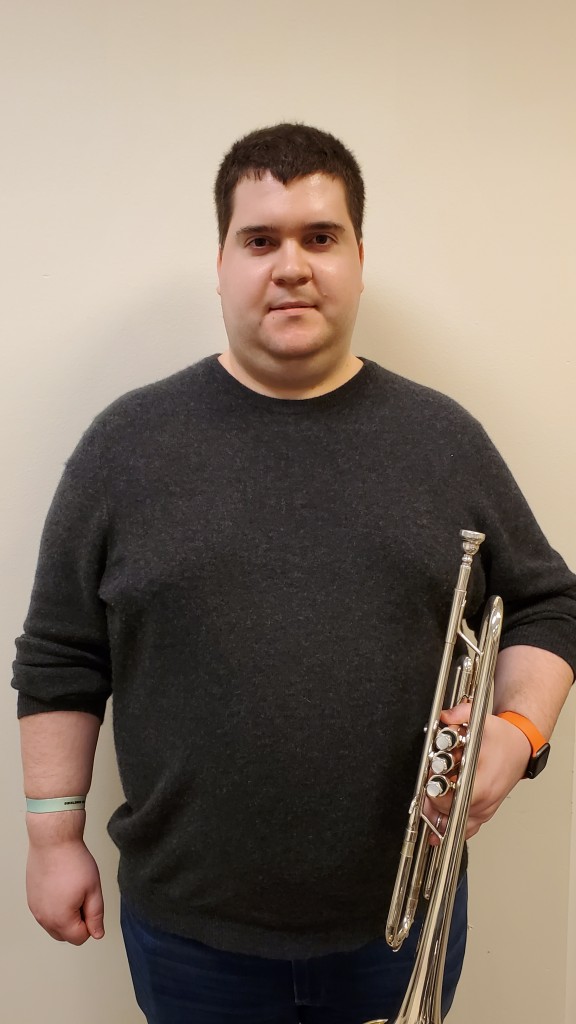 Chris Hildenbrand
My name is Chris Hildenbrand. I am a trumpet performance major here at PLU.  I finished my two year degree at Pierce College and I have been playing trumpet since sixth grade. A few interesting facts about me are that my dad played trumpet in college and that I enjoy playing tennis, video games and also piano and guitar. I formerly studied with Jay Scott and I advanced to the state contest as a sophomore in high school playing the Kennan Sonata and placed first alternate in the Mountain Region Contest as a senior playing Lègende.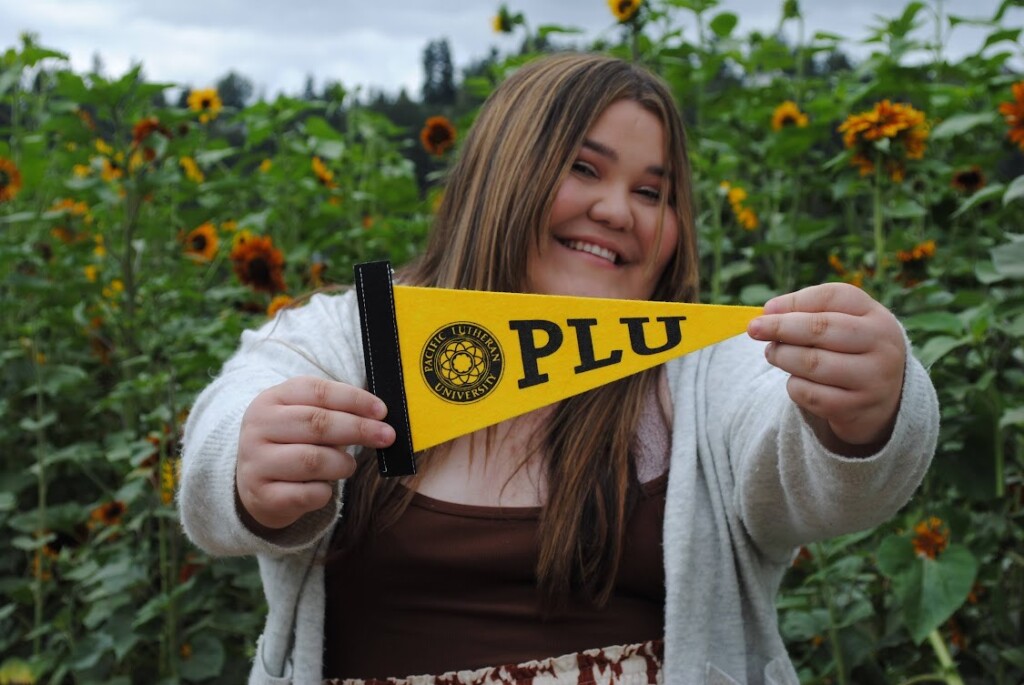 Autumn Lyle
Autumn Lyle (she/they) is a senior here at PLU majoring in Music Education with a focus in Secondary Instrumental.  She's from Puyallup, Washington and has been playing the trumpet for 11 years.  She is a member of PLU's Wind Ensemble, Brass Quintet, the section leader for Jazz Ensemble, is the Pep Band Leader, and plays percussion in the Concert Band.  She is also CWMEA's Historian and Wind Ensemble's Logistics Manager.  On top of that, she is Graham Kapowsin High School's Trumpet Coach. Autumn is insane for doing all of this but couldn't love it more!  She loves the process and can't wait for the outcome of all her hard work!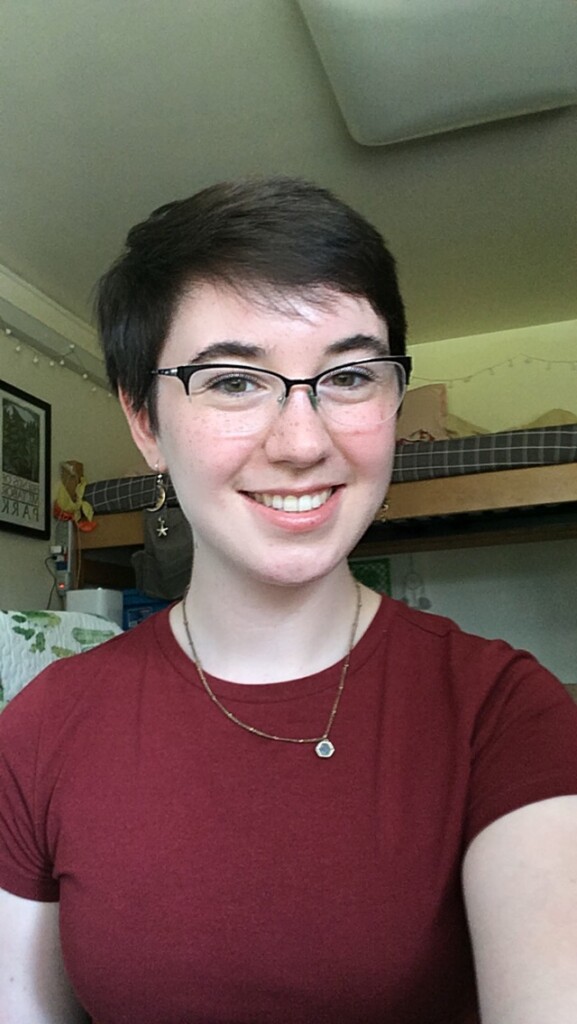 Jess Mason
Jess Mason is a third year Music Performance and Music Education major, minoring in Hispanic Studies.  They are from Portland, Oregon.  They have been playing trumpet for 9 years.  They're in the Wind Ensemble and Symphony Orchestra. This fall they are studying away in Oaxaca, Mexico.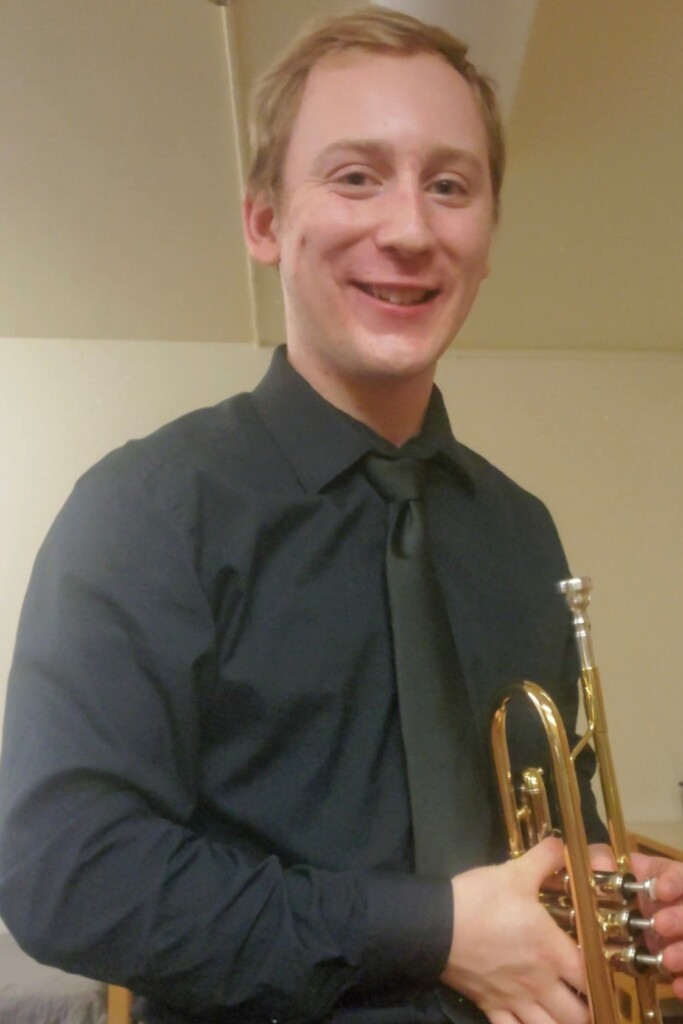 Connor Kaczkowski
My name is Connor Kaczkowski. I'm a junior at PLU, and I am majoring in music performance and composition. I have been playing trumpet for about 10 years and I'm currently in the Wind Ensemble here at PLU.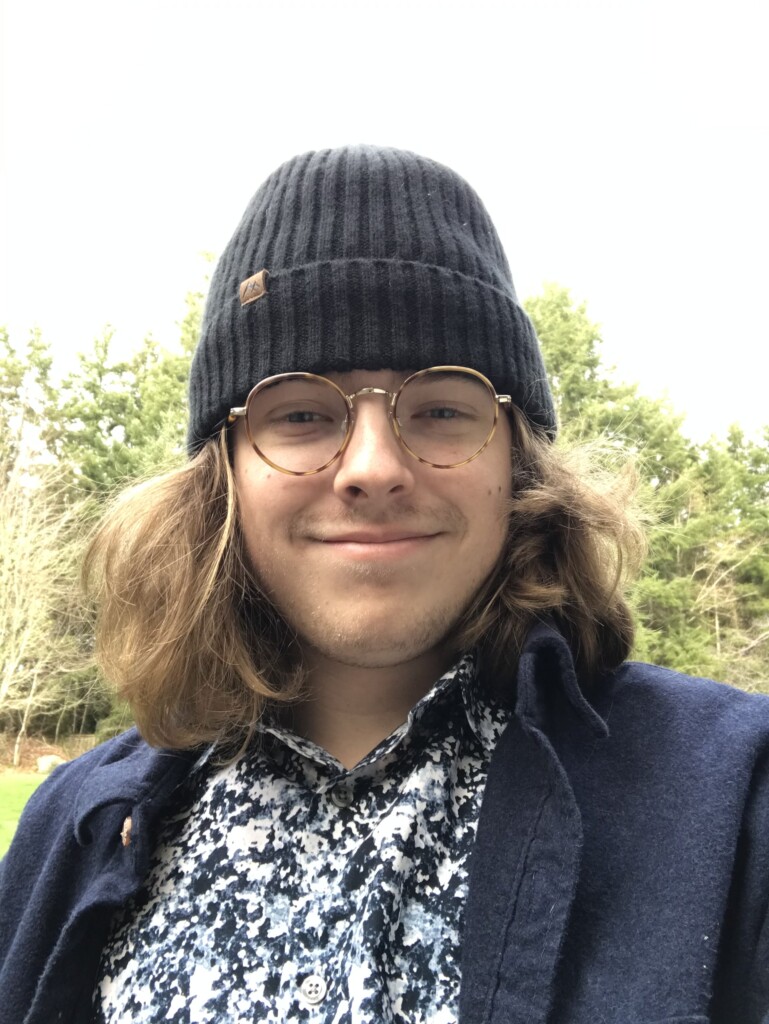 Jacob Boseley
Jacob is a junior transfer student majoring in trumpet performance. He has played trumpet for 11 years and previously studied with Chris Colleti.  In his free time, Jacob likes to be outside and relax with his dog and friends.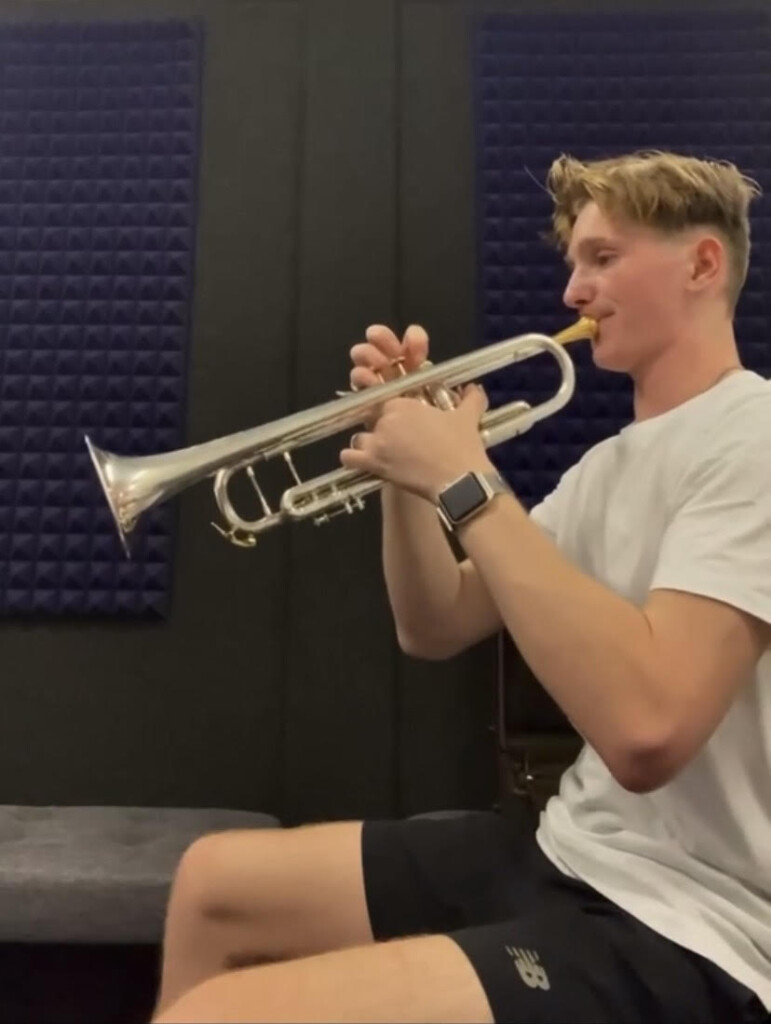 Jonathan Holder
Jonathan Holder is a transfer student from Grand Canyon University in Arizona, and is now a junior at PLU.  Jonathan has studied trumpet primarily with his dad.  He has also studied with Gerald Webster (former WSU trumpet professor), Kurt Dupuis (principal trumpet of the President's Own Marine Band), and Joe Burgstaller (trumpet professor at ASU).  Jonathan is majoring in Business and plays in the Jazz Ensemble, Orchestra, and the choir at PLU.  Jonathan does not have free time, but would enjoy it if he did.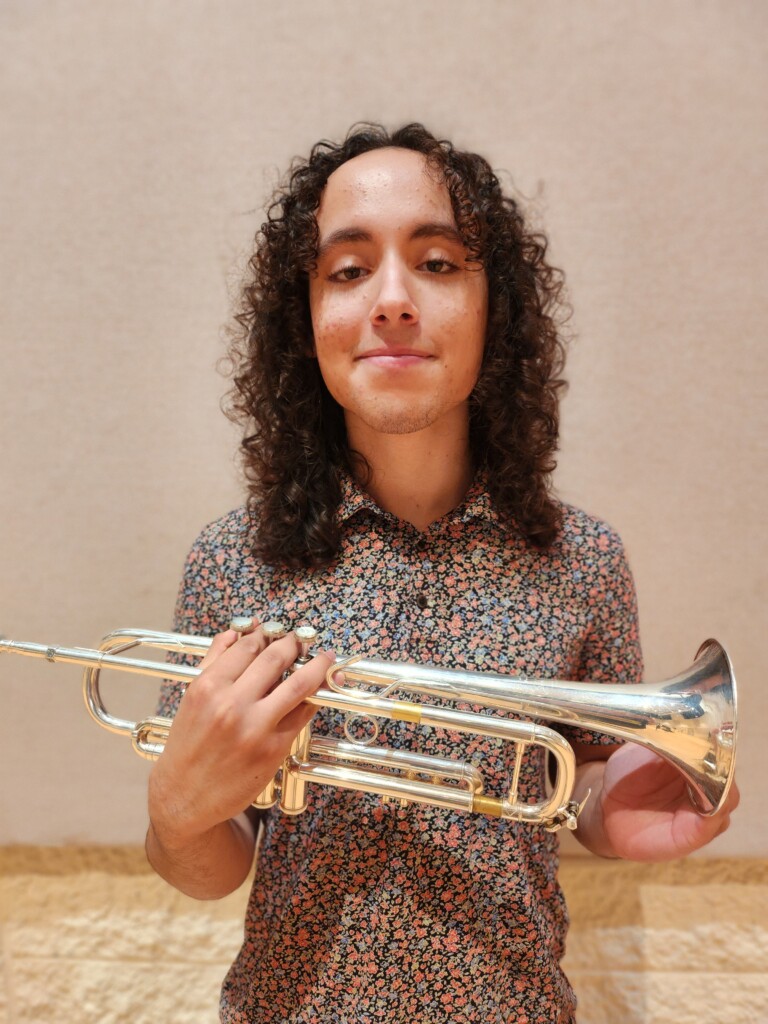 Devin Bianchi-Rivera
Devin is a first year secondary instrumental music education major. He's from Mayaguez, Puerto Rico, but has lived most his life up in the Pacific Northwest. He has been playing the trumpet for eight years and is currently a member of the PLU Wind Ensemble, PLU jazz band, and PLU pep band. He studied trumpet mainly with Shelly Devin before coming to PLU, and is very excited to see what the future holds. In his free time he likes to hang out with friends, listen to music, and practice.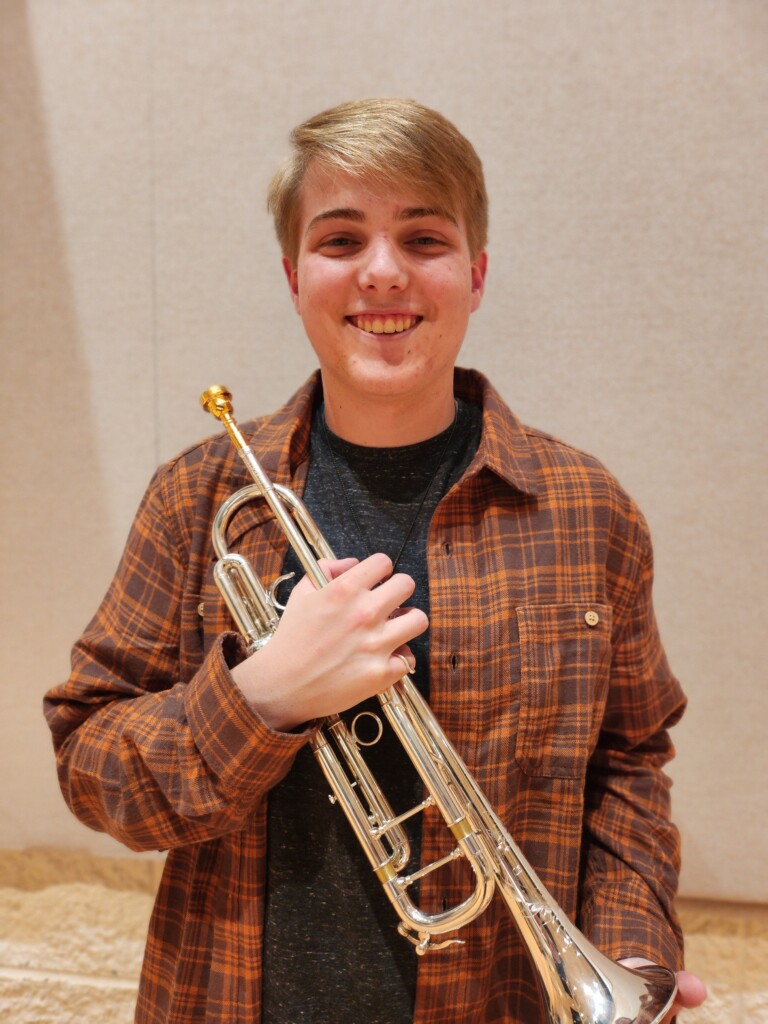 Brandon Liukkonen
I'm Brandon Liukkonen (he/him), a secondary Music Education major with a focus on secondary band.  I've been playing trumpet for nine years and studied with John Wells for the five years leading up to coming to PLU.  I'm technically from San Diego, California, but because of the Marine Corps, I've lived all over the country.  However, I have been living in the Olympia, Washington area since 2013.  I'm also an Eagle Scout out of Troop 222 in Lacey, WA.  Here at PLU, I am the section leader for the University Concert Band, in the University Jazz Ensemble, and in the Pep Band's Drumline.  With the little free time I have during the school year I enjoy playing video games and occasionally playing guitar, but with how much music I do for school I don't do that often.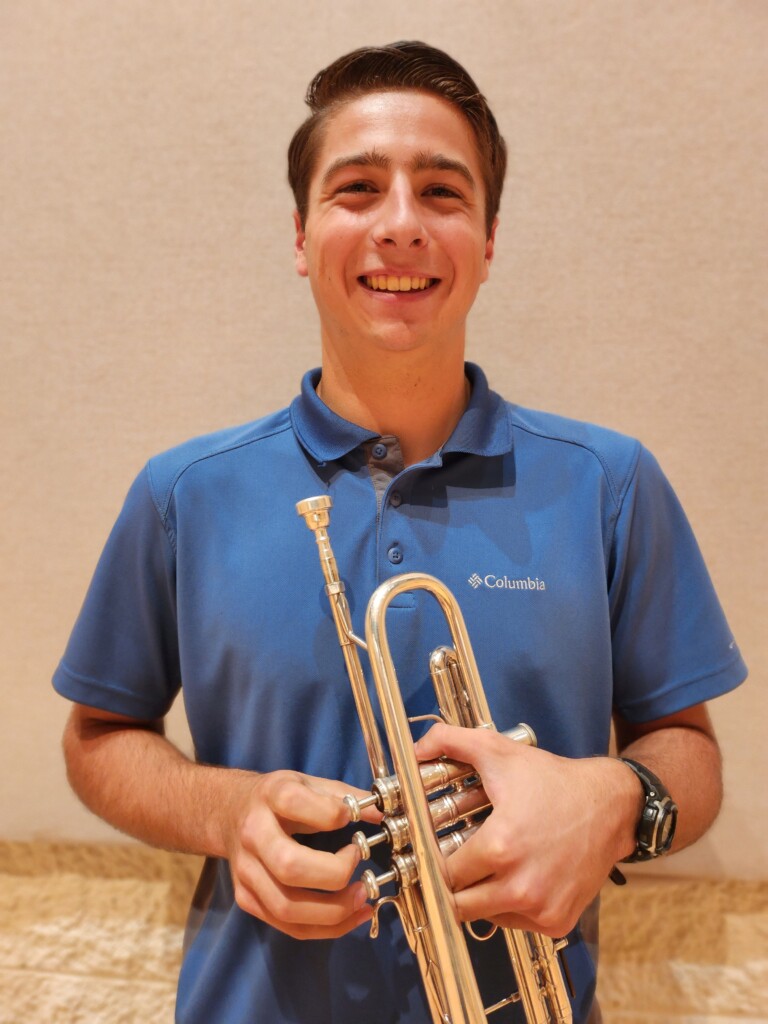 Kurtis Sacksteder
I am a first-year sophomore here at PLU. I am Majoring in Accounting (to pursue a career as a Certified Public Accountant), and am Minoring in Music. I am currently involved in the University's Symphony Orchestra as well as the Concert Band. I first learned how to play the trumpet in 5th grade, then played in the Ballou Jr. High Concert band for 3 years and the Rogers High School Wind Ensemble in 10th grade, before studying at Pierce through the Running Start Program for my last two years of high school. Now that I am attending PLU, I am busy with my three business classes, two ensembles, private lessons, trumpet ensemble, and other commitments at home and at church, which leaves very little time for leisure. However, when I get the chance I love to explore the great outdoors (especially in this amazing state)! I love skiing, and meeting with friends and family to play outdoor games like football, volleyball and baseball.