Shannon Seidel
Assistant Professor of Biology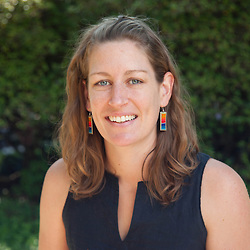 Office:
Rieke Science Center - Room 147
M & W:
12:00 pm - 1:00 pm
Fri:
11:00 am - 12:00 pm
Mon - Fri:
By Appointment
Education
Ph.D., Biological Sciences, University of California, San Diego, 2012
B.S., Biology, University of Massachusetts Lowell, 2005
Selected Articles
Colin D. Harrison, Tiffy A. Nguyen, Shannon B. Seidel, et al. "Investigating Instructor Talk in Novel Contexts: Widespread Use, Unexpected Categories, and an Emergent Sampling Strategy." Life Sciences Education 2019:
Corwin, L.A., Prunuske, A., Seidel, S. "Scientific Presenting: Using Evidence-Based Classroom Practices to Deliver Effective Conference Presentations." Life Sciences Education 2018:
Owens, M., Seidel, S., Wong, M., Bejines, T., Lietz, S., et al. . " Classroom sound can be used to classify teaching practices in college science courses." Proceedings of the National Academy of Sciences Vol. 114, 2017: 3085-3090.
Accolades
2018 PLU Spirit of Diversity Award
2018 National Science Foundation (NSF) Grant to support "Building Capacity to Prepare STEM Majors to Become STEM Educators"
Summer Research: Science Education for an Inclusive Classroom