The Seventeenth Dale E. Benson Lecture
Glory M. Liu, Johns Hopkins University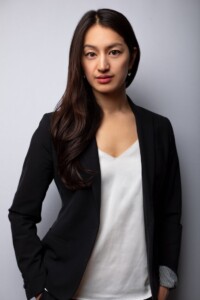 On Thursday October 19, 2023, the PLU community will welcome Glory M. Liu of Johns Hopkins University to present the 17th Dale E. Benson Lecture in Business and Economic History. The 7:30 p.m. lecture will take place in the CK room of the Anderson University Center.
Dr. Liu's lecture will explore the legacy of Adam Smith in the United States and the influence of Smith's ideas in American thought, politics, and culture. The talk relates to Liu's recent book Adam Smith's America: How a Scottish Philosopher became an Icon of American Capitalism (Princeton, 2022).
Speaker Bio
Glory M. Liu received a PhD in Political Science in 2018 from Stanford University, where she was a Geballe Dissertation Prize Fellow at the Stanford Humanities Center, as well as a Gerald J. Lieberman Fellow, one of the University's highest distinctions for doctoral students.  She holds an MPhil in Political Thought and Intellectual History, a secondary MPhil in Classics from the University of Cambridge, and a B.A. in Political Economy and Classics from the University of California, Berkeley.
Liu has been a postdoctoral research associate in the Political Theory Project at Brown University (2018-2020), and a lecturer in the Social Studies department at Harvard University (2020-2023). In May 2023, she was appointed Assistant Director for the Center for Economy and Society and Assistant Research Professor at the SNF Agora Institute at Johns Hopkins University.
Event Details
Speaker: Glory M. Liu, Johns Hopkins University
Time: 7:30 p.m.
Format: In-person lecture
Location: CK Hall, Anderson University Center
Date: Thursday, October 19, 2023
This event is free and open to the public.
For more information
For more information about upcoming events, contact Michael Halvorson (halvormj@plu.edu) in the Departments of History and Innovation Studies.
The Dale E. Benson Lecture Series in Business and Economic History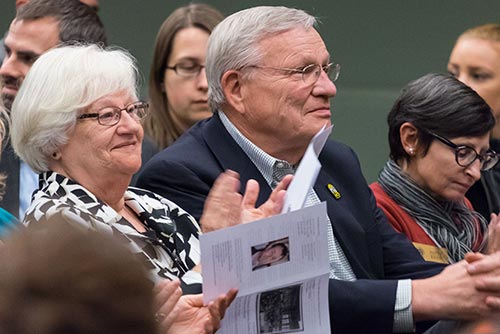 Supported by a generous endowment from the Benson Family, the Dale E. Benson Lecture in Business and Economic History is designed to bring leading experts in the fields of history, business, and economics to campus to address the PLU community.
Along with the business and economic history curriculum, the lecture is designed to encourage the study of business organizations, entrepreneurs, workers, products, and consumers, as well as the economic forces that have shaped contemporary culture and society. The program encourages historical reflection, creative problem solving, and ethical leadership across campus.
Justin Spelhaug (2022)
Sven Beckert (2019)
Alice Steinglass (2018)
Brad Tilden (2017)
Stephen Mihm (2016)
Seth Rockman (2015)
Gary Cross (2014)
Mansel G. Blackford (2013)
Deirdre N. McCloskey (2012)
Peter Coclanis (2011)
Joyce Appleby (2010)
Walter Licht (2009)
Peter H. Lindert (2008)
Naomi R. Lamoreaux (2007)
Richard R. John (2007)
Michael A. Bernstein (2006)