The Sixteenth Dale E. Benson Lecture
Justin Spelhaug, Vice President, Tech for Social Impact, Microsoft Philanthropies

On Thursday March 10, 2022, the PLU community will welcome Justin Spelhaug of Microsoft Corporation to offer the 16th Dale E. Benson Lecture in Business and Economic History. The 7:00 p.m. virtual lecture will serve as a keynote address of the 10th Biennial Wang Center Symposium March 9-March 10.
Mr. Spelhaug's lecture will explore the role that technology companies are taking in global efforts to fight inequality, eliminate poverty, protect the planet, and transform local communities. Known as "Tech for Social Impact," these strategies have the potential to expand the capacity of organizations and communities to address and meet social challenges. Universities like PLU have a pivotal role to play in these creative and systemic transformations. The lecture promises to be exciting conclusion to a two-day symposium focused on innovative approaches to "healing" in local, regional, and global contexts.
Speaker Bio
As the leader for the Tech for Social Impact group at Microsoft, Mr. Spelhaug brings 22 years of professional experience spanning a range of commercial and social businesses. Prior to his current role, Justin served as the Chief Marketing & Operations Officer for Microsoft Asia Pacific, spending seven years working across developed and emerging Asian markets. Justin also helped to launch the Unlimited Potential organization within Microsoft, with a focus on developing new and more affordable computing solutions to close the digital divide for lower-income societies globally. 
Mr. Spelhaug began his career in the United States Marine Corps, earning numerous medals as part of his service. His hometown is Seattle, where he graduated from the University of Washington with Honors.
Event Details
Speaker: Justin Spelhaug, Microsoft Corporation
Time: 7:00 p.m.
Format: Virtual (free Zoom webinar)
Date: Thursday, March 10, 2022
This event is free to all. To join us, use the following link:
For more information
For more information about upcoming events, contact Michael Halvorson (halvormj@plu.edu) in the Departments of History and Innovation Studies.
The Dale E. Benson Lecture Series in Business and Economic History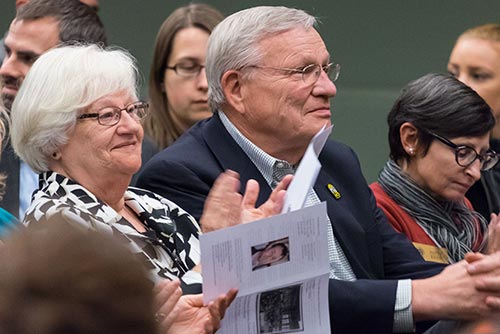 Supported by a generous endowment from the Benson Family, the Dale E. Benson Lecture in Business and Economic History is designed to bring leading experts in the fields of history, business, and economics to campus to address the PLU community.
Along with the business and economic history curriculum, the lecture is designed to encourage the study of business organizations, entrepreneurs, workers, products, and consumers, as well as the economic forces that have shaped contemporary culture and society. The program encourages historical reflection, creative problem solving, and ethical leadership across campus.
Sven Beckert (2019)
Alice Steinglass (2018)
Brad Tilden (2017)
Stephen Mihm (2016)
Seth Rockman (2015)
Gary Cross (2014)
Mansel G. Blackford (2013)
Deirdre N. McCloskey (2012)
Peter Coclanis (2011)
Joyce Appleby (2010)
Walter Licht (2009)
Peter H. Lindert (2008)
Naomi R. Lamoreaux (2007)
Richard R. John (2007)
Michael A. Bernstein (2006)