Alaska CEO Brad Tilden to Give Benson Lecture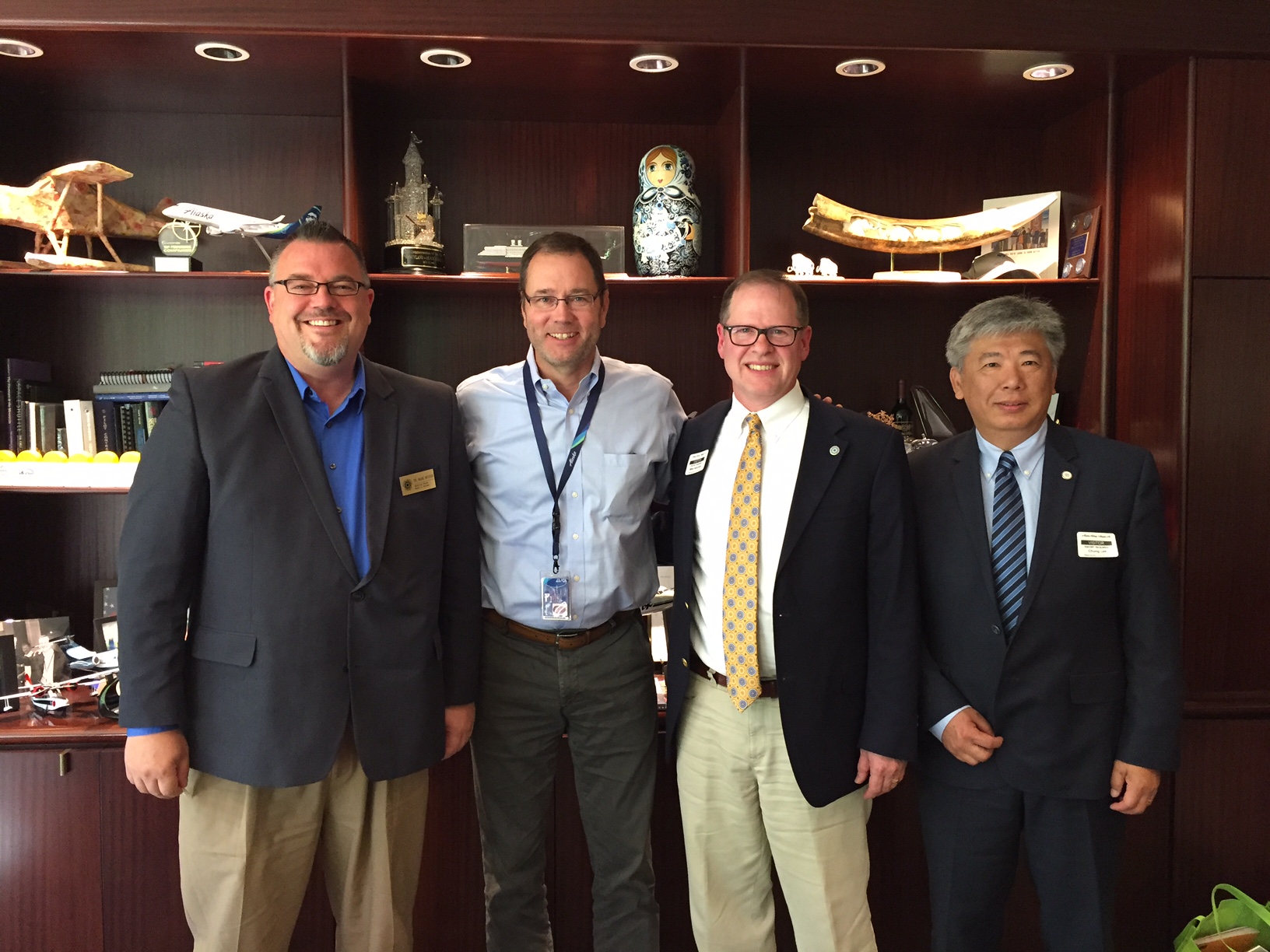 October 3, 2017
By Michael Halvorson, Benson Family Chair
On Tuesday, October 17, 2017, in PLU's Scandinavian Cultural Center (Anderson UC building), Alaska Airlines CEO Brad Tilden will engage with students, faculty, and community members in a lively conversation about the past, present, and future of Alaska Airlines.
Mr. Tilden is a PLU alum (1983) and former member of the Board of Regents. He earned a Bachelor of Business Administration degree from PLU, and also a master's degree in Business Administration from the UW. His college years were followed by eight years at the accounting firm Price Waterhouse, followed by 25 years at Alaska Airlines. Currently, Mr. Tilden serves as chairman and chief executive officer of Alaska Air Group, the parent company of Alaska Airlines, Horizon Air, and Virgin America.
I visited with Mr. Tilden in July with a group of PLU faculty who were organizing his return to campus as Benson lecturer. The annual Benson lecture (started in 2004) brings together faculty and students from across campus to discuss topics of interest in the worlds of business, economics, and history. This year, the format is an open conversation with Mr. Tilden, moderated by a group of PLU faculty from the departments of Religion, Philosophy, Business, Economics, and History. I will be the moderator and M.C.
Mr. Tilden emphasized how excited he was for the open conversation format, a style that he often uses with industry analysts, shareholders, and employees. During the event, we will discuss Alaska's environmental policies, marketing strategy, business ethics, and labor practices—plus anything else that the students want to ask. It should be a great deal of fun.
The lecture begins at 7:30 p.m. on Tuesday, October 17, and is free and open to the public.
After the event, PLU students and faculty will continue discussing Alaska Airlines and its business practices throughout the semester. The goal this year was to fully integrate course content with the lecture, so that students in up to a dozen courses will have specific content related to a prominent Northwest business.
As usual, the Business and Economic History program at PLU is delighted to facilitate the conversation. The program seeks to connect PLU students to the wider world of business and entrepreneurial activity throughout the U.S., with an emphasis on the Pacific Northwest.
For additional information about the Thirteenth Annual Benson lecture, email halvormj@plu.edu or visit our website.