Benson Summer 2020 Research Fellowship Announced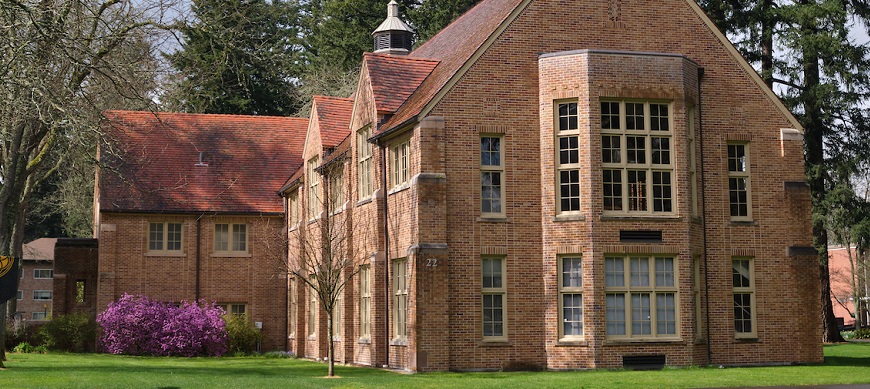 May 13, 2020
By Michael Halvorson, '85. 
Spring has arrived and the Benson Program in Business and Economic History is pleased to announce the selection of this year's student-faculty research team for Summer 2020.
The fellowship goes to the team of Ben Merrill and Prof. Ralph Flick from PLU's School of Business. Their research project will investigate the use of artificial intelligence in human resource management, with an emphasis on new business practices within the Pacific Northwest region.
Dr. Michael Halvorson announced the fellowship and spoke on behalf of the Innovation Studies steering committee, which evaluated the proposal.
"Artificial intelligence and human resources are a location where ethics, technology, and business intersect dramatically," Halvorson said. "We are excited about the research that this innovative team is engaging in, and I look forward to their presentation in the Fall when we can consider what they have discovered. I am grateful to the Benson Family Foundation for funding this innovative project."
Ben Merrill will be a senior at PLU in the Fall, majoring in Business Administration with a concentration in Management and Human Resources. Mr. Merrill is also a Specialized Music Minor, and he sings in Choir of the West. During Fall 2020, Ben also plans to continue working as an Innovation Studies intern, helping to organize events and creative programming in the PLU Makerspace.
Ralph Flick (J.D., M.B.A.) is an Assistant Professor in PLU's School of Business. He teaches business law, ethics, and management at PLU, and he advises the university's pre-law program.
The Benson Summer Fellowship Program in Business and Economic History is funded through the generous financial support of Dale E. Benson and the Benson Family Foundation. The fellowship program was inaugurated in 2016 and has now funded 10 student-faculty research projects at PLU. The program is directed by Dr. Michael Halvorson, Benson Family Chair of Business and Economic History and the Chair of Innovation Studies.
For more information and a list of completed projects, see Benson Summer Fellowships.