The Department of Kinesiology presents
Legacy Makers: Historical Narratives on Gender and Sport
The rise of women like Becky Hammon (NBA),Kim Ng (MLB), and Christine Driesen (ESPN) in sport today paints an optimistic picture of women in leadership. However, only 15% of CEOs, 20% of U.S. senators, 26% of U.S. college presidents, and 22% of athletic directors are women. This panel will explore the lived experiences of two women who have reached top leadership positions in sport. Their stories speak to the depth and range of challenges women leaders face and provide a backdrop on which to consider the important work on gender equity that is yet to be realized.
Date:
February 27, 2017
Time:
6:30 – 8:00 p.m.
Place:
Anderson University Center (Regency Room)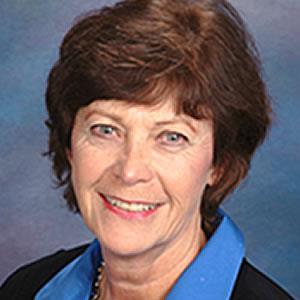 Judy Sweet, currently serves as co-Chair of the NCAA Gender Equity Task Force, ESPNW Advisory Board member, Women's Sports Foundation Advocacy Committee member, and is a Title IX and gender equity consultant. Judy is the only woman to serve as NCAA Membership President and was the first woman to become Director of Athletics for a combined men's and women's college athletics program (UC San Diego, 1975-2000). She has also served as NACWAA President. The Sport Business Journal selected her as a "Champion" and she has received the Women in Sports and Events (WISE) Woman of Distinction Award. Judy was also named one of the Top 100 Most Influential Sport Educators by the Institute for International Sport and one of the NCAA's 100 Most Influential Student-Athletes. She has received the NACDA James J. Corbett Memorial Award, the first NACWAA Legacy Award, and the Honda Award for outstanding achievement in women's college athletics. Judy has received three Hall of Fame inductions and three honorary doctorate degrees.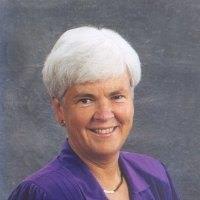 Sharon Taylor, has served on the USOC Board of Directors, as President of the National Association of Collegiate Women Athletic Administrators (NACWAA), as President of USA Field Hockey, and as President of the College Field Hockey Coaches Association. Sharon also served in the Lock Haven University Athletics Department for 41 years, including 25 as Director of Athletics. Her recent biography, The Lost Haven of Sharon Taylor (2016), focused on gender equity and Title IX issues in college sport. Among her numerous awards, Sharon received the NAGWS Presidential Award, NAGWS Pathfinder Award, AAUW Gateway to Equity Award, AAHPERD HERitage Award, and the NACWAA National Administrator of the Year Award. As a head coach in lacrosse and field hockey, she won a combined 7 national titles, amassed 362 victories, and was named NCAA Division II Field Hockey Coach of the Year 3 times. Sharon was inducted into the NFHCA Hall of Fame in 2003.
Panel Moderator
Colleen M. Hacker, Ph.D., CC-AASP, USOC Mental Skills Registry
Professor, Department of Kinesiology
Panel Introduction
*Special thanks to Dr. Colleen Hacker whose professional reputation and capital made this event possible.