Dance Team Winter Showcase features student choreography on the highs and lows of life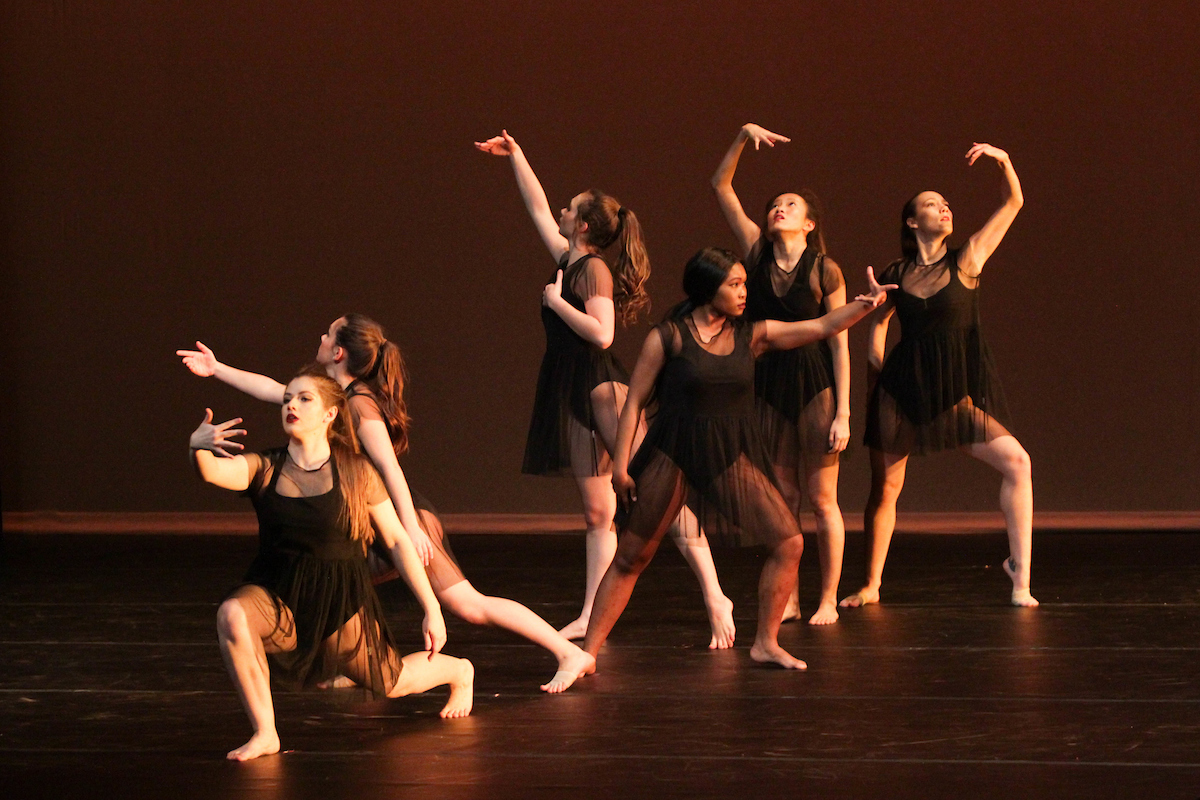 October 15, 2018
By Kate Williams '16
Outreach Manager
The PLU Dance team opens with their upcoming show on Saturday, November 10th in the Eastvold Auditorium. The winter show will center around original works created by members of the PLU Dance Team that portray various emotions, events and concepts. The stories describe the highs and lows of life in unique ways that pertain to each of them. In contrast to previous years, the choreographers attempted to stray away from conventional styles of dance and incorporate not only their abstract thoughts, but attempt to communicate to the audience their stories in their most raw form.
The show will have a variety of pieces – some with smaller groups of dancers, as well as two pieces performed by the entire team. The dancers were carefully selected for each piece to ensure that they could portray both the skills and emotions that the choreographer envisioned.
"This showcase has always been something I'm really proud of, and as the senior captain, it's bittersweet having this be my last one. It's a pleasure to direct such a diverse and talented group of people and to put this on every year with my team."
"Dance is an artform that can be portrayed in both conventional and non-conventional ways, and we try to explore both of these avenues along with constantly striving to improve as individuals and as a team.  We are always grateful to be able to have a platform where we can express ourselves and showcase the dance talent that is present at PLU." Claire Helligso, captain of the Dance Team explained.
One aspect that makes the team unique is the wide variety of participants. Not only is half the team compiled of new members, but many of them vary in their dance style concentration. A few members are classically-trained ballerinas, while some members adapted from non-traditional training methods.
"We hope that this opens up the gates for people to reach out and explore the different arts that our community offers and support the local art that our PLU community offers."
Tickets for this event can be purchased on Eventbrite.