A Christmas Carol – PLU's one-act musical version of Charles Dickens' classic tale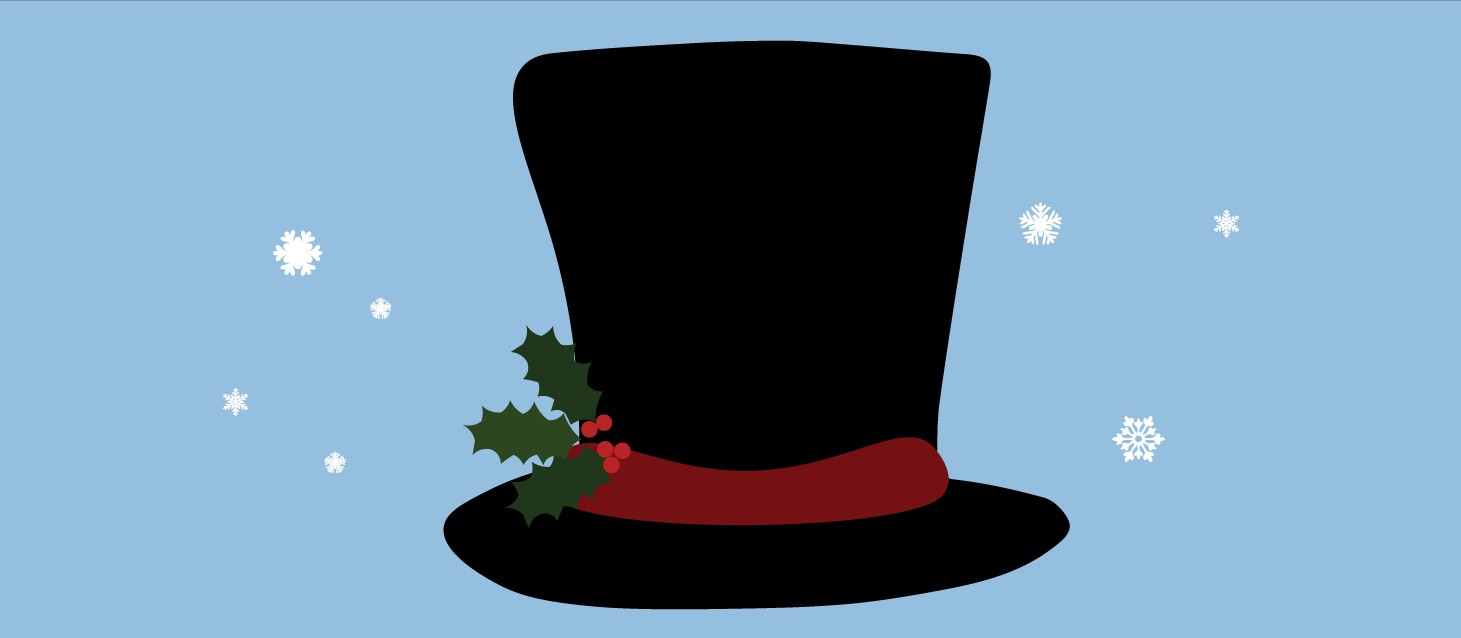 November 12, 2018
"But Christmas is a time of joy! It's the only time I know of when men and women open their shut-up hearts and think of the less fortunate. And therefore, Uncle, though it has never put a scrap of gold in my pocket, I believe that Christmas has done me good and I say, God bless it!" (Scrooge's nephew, Fred, in this adaptation of A Christmas Carol.)
One of the most recognizable and loved Christmas performances, A Christmas Carol is coming to the PLU theatre the last weekend of November.
In this classic Christmas tale, Ebenezer Scrooge is visited by a string ghosts on Christmas night and forced to examine how he has lived his life. Through this journey, he learns the impact that a person can have on the lives of those around them and the importance of being kind to your fellow man.
A Christmas Carol has become a holiday tradition for many families due to the fundamentally important lessons it teaches on how to treat those around you. This particular production is about 50 minutes long and geared towards children, so it is perfect as an introduction to theatre and the story of A Christmas Carol!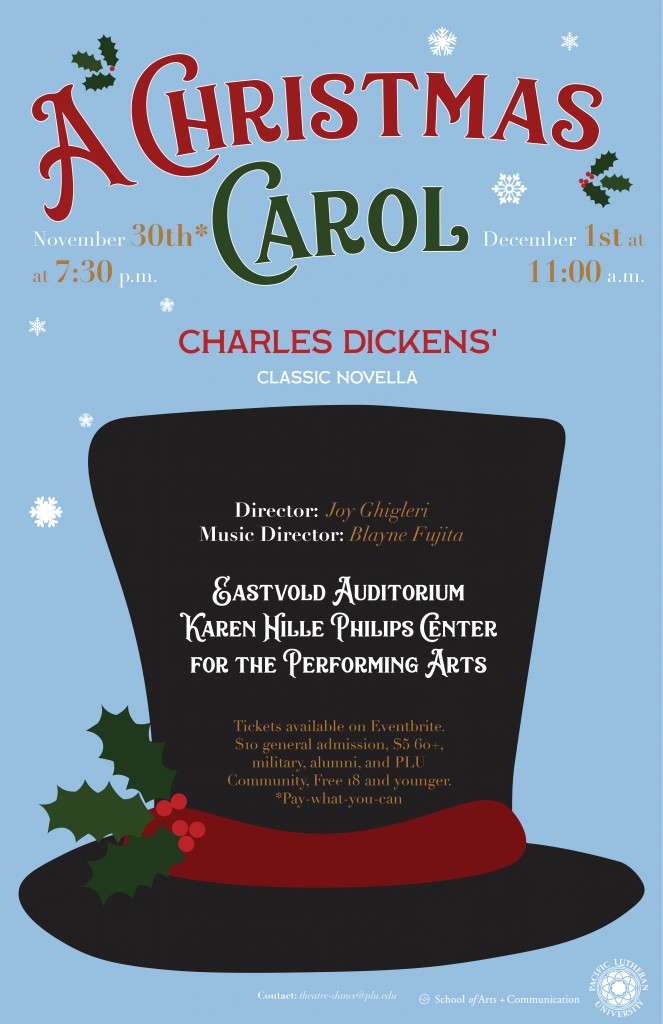 The show is unique in that 10 actors were casted for the show, each playing multiple characters. The cast includes Nick Sherwin (Scrooge), James Clifford (Young Ebenezer, Ebenezer, Fred), Gabriela Tatone (Ghost of Christmas Present), Cassie Paulsen (Tiny Tim, Caroling Boy, and Want), Tori Patterson (Mrs. Fezziwig and Martha), Elizabeth Kulus (Ghost of Christmas Past, Solicitor, Cratchit Child), Nick Hager (Jacob Marley and Ghost of Christmas Yet-to-Come), Rachel Jones (Fan, Belle, Cratchit Child), David Smith (Bob Cratchit and Mr. Fezziwig), and Daylyn Carrigan (Alice Cratchit and Solicitor).
The show also includes three original songs that are sure to get you in the mood to celebrate the holiday season!
A Christmas Carol runs November 30th (student discount performance) at 7:30 p.m., and December 1st at 11 a.m. in Eastvold Auditorium of the Karen Hille Phillips Center for the Performing Arts. There will be one school matinee by invite only. Tickets are available online on Eventbrite. $10 – General admission; $5 – 60+, military, alumni and students; free – 18 and younger.