Hints and Help for Your Virtual Theatre Scholarship Application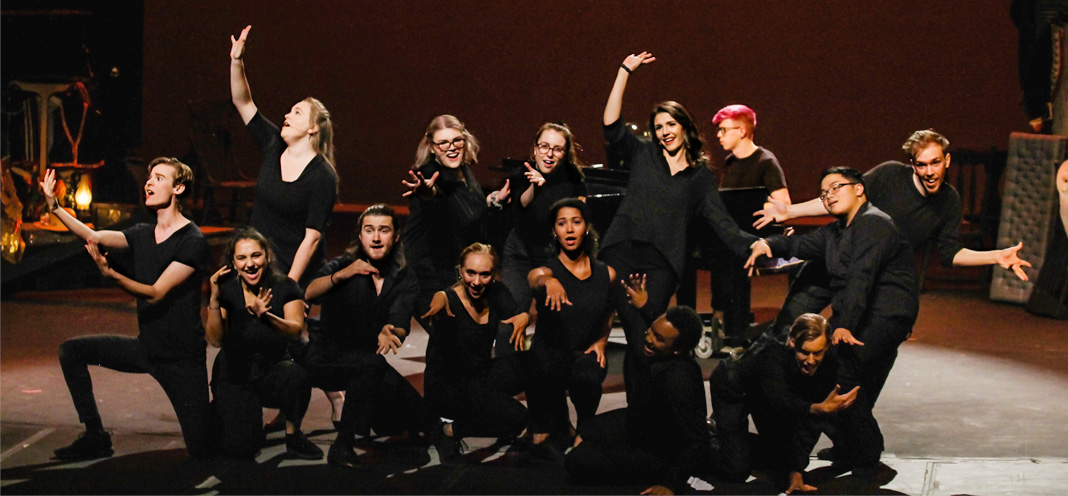 January 18, 2021
We're in a brave new world of all-online scholarship application and adjudication process. Students entering PLU in fall 2021 as a first-year or transfer student with an interest in Theatre can still apply for an Artistic Achievement Award. Read more in this blog post for answers to frequently asked questions and additional context.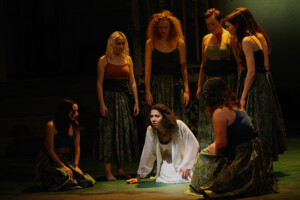 How do I apply?
Apply online via Acceptd, a website that many arts programs and schools use for admissions and competitions. You must also officially apply to PLU (if you haven't already) but you do not need to have received your acceptance letter in order to apply for Artistic Achievement Awards.
What's the application deadline?
Submit all your materials no later than 5pm Pacific on Monday, February 8, 2021.
What are the questions that I need to answer on the application?
We ask basic questions about you and how to contact you. We also ask for a Theatre resume, a headshot, and additional videos or a portfolio depending on your theatre interests. The application provides examples of these if you need to reference them.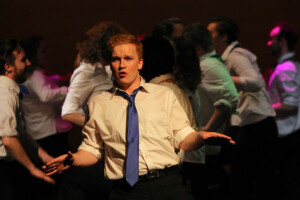 What if I'm applying for the BFA program?
Scholarship and BFA auditions happen concurrently. We will use the same application and materials as application for your BFA program of interest as well as for an Artistic Achievement Award. However, we will also accept BFA applications via email between February 9, 2021 and May 1, 2021.
I'm interested in more than one BFA program or interested to be considered for an Artistic Achievement Award in more than one area. Can I submit more than one application?
Yes, you may apply for more than one BFA program or Artistic Achievement Award. However, your applications will need to be entirely separate and you will need to prepare all of the necessary application materials for all areas.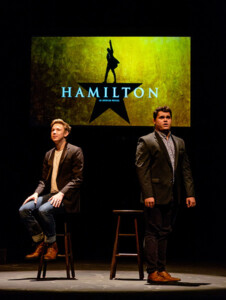 What do I include in my audition video?
Students interested in performance degrees, the Theatre BA, or the Theatre minor will submit one to two videos.
For an Acting/Directing BFA or Theatre BA or Theatre minor: prepare a memorized 60-90 second contemporary monologue from a play or musical.
For a Musical Theatre BFA: prepare a memorized 30-60 second contemporary monologue from a play or musical AND 16-32 bars (30-60 seconds) of a Broadway show tune sung with accompaniment.
Where do I upload my video submissions?
We strongly prefer videos uploaded to an outside video host, such as YouTube or Vimeo. Many services are free when you sign up with your email address. In the online application, we have an info box to paste the link to your videos. We ask that you make sure that they are publically accessible and not password protected.
What do I include in my Artistic Achievement Award application portfolio for Design/Technical?
For students interested in theatrical design or technical theatre (including stage management), we encourage you to assemble a 3-5 page portfolio of photos, renderings, planning paperwork, etc, that represents your work thus far.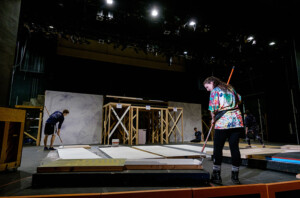 When will adjudications happen?
Faculty begin reviewing application materials in mid February. Finalists may be asked to interview with faculty, and if so, these will be conducted virtually.
When will I know if I'm receiving an Award?
Letters with Award notifications will be mailed as quickly as staff are able once decisions are made and paperwork is processed.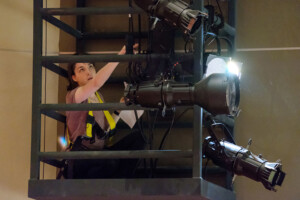 How do I keep my Award?
After entering PLU as a first-year or transfer student, you will need to declare yourself as a Theatre major or minor by December 1st, 2021. If your Theatre major/minor is dropped during your time at PLU, the Award will be revoked. Once you receive an Award, you will never have to audition for it again.
Have more questions that aren't answered here?
Please reach out to the Chair of Theatre & Dance, Tom Smith, at smithtt@plu.edu.