Currently Reading:
Understanding the World Through Sports and Recreation
March 1, 2010
Understanding the World Through Sports and Recreation
The 2010 Wang Center Symposium: Understanding the World Through Sports and Recreation, will feature many speakers and topics on the global impact of sports and recreation.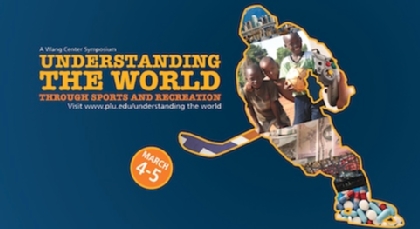 The event, March 4-5, will include a keynote address by Olympic speed skating gold medalist Joey Cheek, who has used the international stage to turn the world's attention to the plight of the population of Darfur.
(Find out more about the Wang Canter International Symposium)
In 2006, after winning two medals at the Turin Olympics, Cheek donated his $40,000 in award money to Right to Play, an international aid organization focused on bringing the benefits of sport and play to the most disadvantaged children in the world. Cheek's donation inspired his sponsors and other athletes to collectively donate more than $1 million to children in Darfur.
On the second day, other speakers will include PLU alums, such as Matt Kennedy '07, SeattlePI.com sports columnist Art Thiel '75 and mountaineer Jason Edward '84 '89. Topics include the use of steroids, soccer in Seattle, sports and its effect on nationalism and identity in China, video gaming and marketing football to the world.
It is the fourth such symposium hosted by PLU's Wang Center for Global Education since 2003 – its reputation and reach continues to grow with each event.
"We wanted to be able to have broad conversations on global issues," said Neal Sobania, executive director of the Wang Center for Global Education. "That is what the symposia have always been about – to get students to engage with the experts in the field."
The overarching goal of PLU's biennial international symposia is to stimulate serious thinking about contemporary issues and to provide a forum for the campus community and the broader Puget Sound community to engage individuals of international, national and local stature – from scholars and authors to business people and hands-on practitioners.
Sobania said the sports and recreation theme fits along these same lines as past symposia – global themes that extend beyond a single country.